Could Julia Roberts Play as 80's Pop Star Tiffany in a Movie Someday?
If '80s pop sensation Tiffany had it her way, she'd tap A-list actor Julia Roberts to portray her in a biopic. Tiffany recently mused about which actor would be the perfect fit to portray her if her story ever came to the silver screen and she envisioned Roberts to play her as she is today. Roberts is known for becoming the characters she portrays and Tiffany wouldn't be the first true story she's tackled.
Julia Roberts as a modern-day Tiffany?
"Well, younger Tiffany, I'm not sure," Tiffany said about Roberts being the right fit on the Behind the Velvet Rope with David Yontef podcast. "That would be really kind of interesting."
"I'd have to think about that one a little bit more in-depth," she continued. "Probably the older Tiffany, I don't know. Let's pick a fabulous redhead, like Julia Roberts, shall we? She is one of my favorites."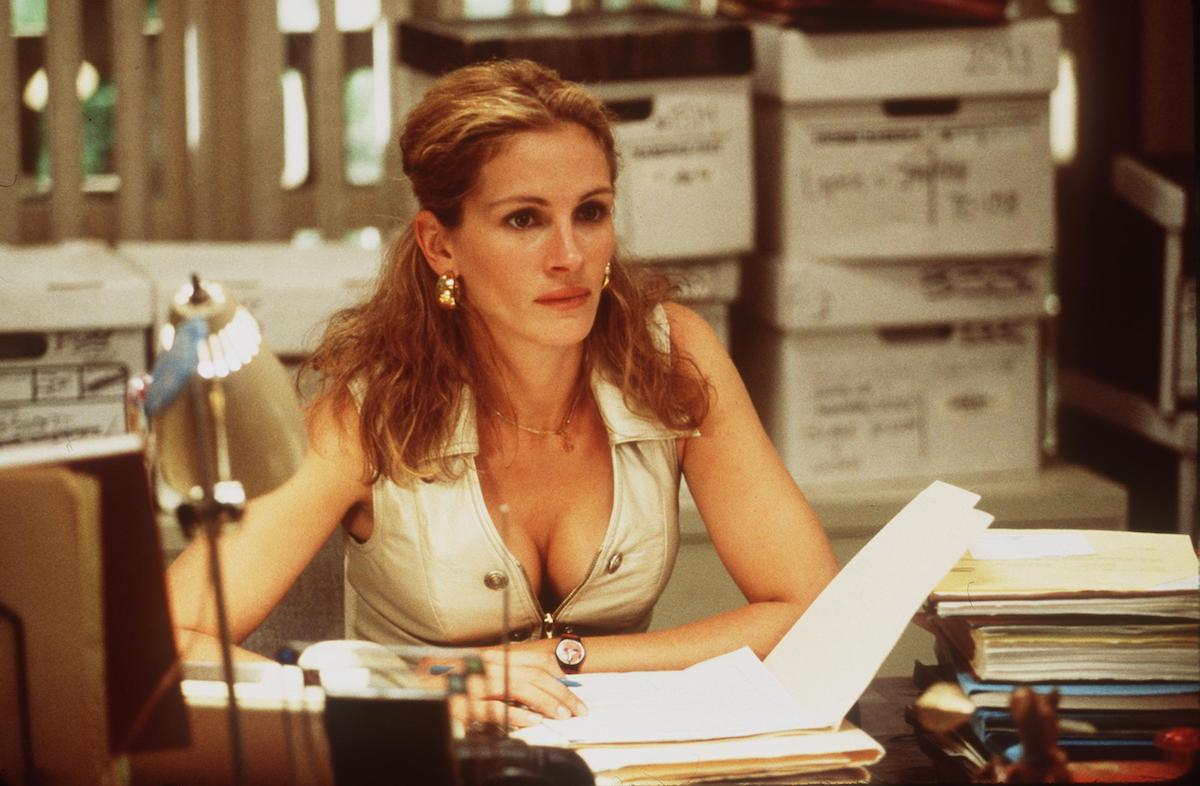 A film about Tiffany's life may not be far-fetched as she revealed she is planning to write a book. "Oh, definitely. Definitely," she said. "We've been talking about it for years. I think it's, it's going to be right on time, you know, maybe the next couple of years or so, but that's definitely going to happen, for sure."
Julia Roberts took on another real life redhead in 'Erin Brockovich'
Roberts portrayed real-life environmental crusader Erin Brockovich in the self-titled film. She won an Academy Award for her role, but she actually wasn't Brockovich's first choice to play her. "I remember my conversation with [attorney] Ed Masry," Brockovich told Fox News in 2020. He said, "Well kid, if they ever make a movie, who would you want to play you?" I said, 'We need somebody fun. Maybe Goldie Hawn.' And then he laughed. He said, 'I was thinking more along the lines of Roseanne Barr because you're so rude at times.'"
In fact, Brockovich's attorney didn't want Roberts to take on the role. "And then I laughed. And then he said, 'All kidding aside, I really don't care who gets the role as long as it's not Julia Roberts.' I went, 'What would make you say that? She's fabulous.' He goes, 'You know, her boobs aren't big enough. Her mouth's not bad enough.' And then he goes, 'All kidding aside, I really think the most important thing they do is cast Tom Cruise to play me.'"
Erin Brockovich was truly impressed with Julie Robert's portrayal in the film
Roberts' portrayal blew Brockovich away. "You know, there's a moment in the film that sticks out to me the most – when she's sick," she recounted. "That was my time away from my kids. I just remember seeing the vein in her forehead. You could feel that passion and she was able to express it in a way that felt so true to what I experienced."
"I was beyond impressed with her performance," she continued. "There were several scenes that stood out to me in that way. What was my impression? I think she got it – the concern for the environment, the passion that drove me, the understanding of the value of water. She got it all."