Could Kurt Russell's Son, Wyatt Russell, Inherit His Father's Most Iconic Role?
Hollywood legacies are nothing new. Decades ago, the Fondas and Barrymores created generations of movie stars. So it's no surprise then that Wyatt Russell — son of actors Kurt Russell and Goldie Hawn — has become a rising star over the years.
Throughout the 2010s, Russell has popped up in films such as 22 Jump Street, Everybody Wants Some!! and Ingrid Goes West. Critics and audiences quickly took notice of his natural charisma and resemblance to his father. However, that passing of the torch might be about to get quite literal.
According to a new report, Russell could be about to take on his father's most famous role.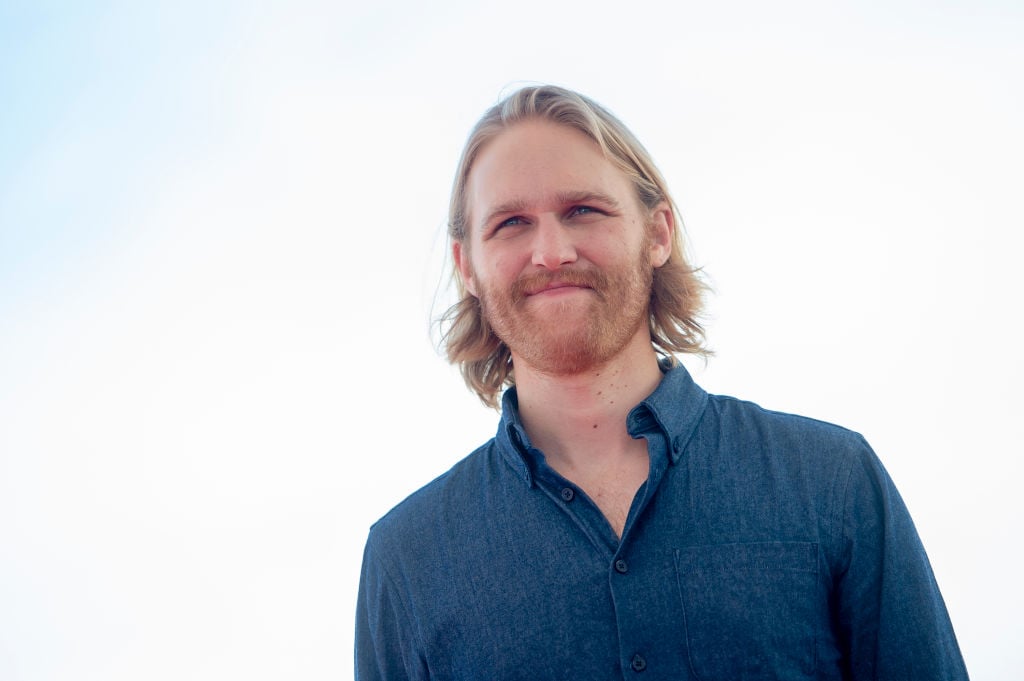 Kurt Russell has created a legacy of memorable characters
As a child star in the 1960s, Kurt Russell starred in films such as Disney's The Computer Wore Tennis Shoes and shows such as The Virginian and Gunsmoke. But his film career reached new heights in the 1980s, thanks to a string of indelible character performances.
1980's Used Cars kicked off Russell's leading-man status, and the very next year, he began a legendary run with director John Carpenter. Films such as The Thing and Big Trouble in Little China made Russell a cult movie icon. But neither film defined his career like his first film with Carpenter.
Escape from New York stars Russell as an eye-patch-wearing soldier-turned-criminal named Snake Plissken. In the dystopian sci-fi adventure, Snake is tasked with infiltrating the island prison of Manhattan to retrieve the kidnapped U.S. president (Donald Pleasence).
For years, a reboot of the film has been in various stages of development. But it's finally moving forward now, with Leigh Whannell (Saw, Insidious) writing the script. The biggest obstacle has been finding the right leading man to play Snake Plissken. But Whannell might have just cracked that.
The 'Escape from New York' reboot writer thinks the casting is perfect
Whannell — who wrote and directed the upcoming The Invisible Man film — isn't on board to direct the new Escape from New York. But in a recent chat with JoBlo, he does advocate for Wyatt Russell as Snake Plissken. "[Casting Russell] seems like the obvious thing to win the fans over," he said.
Bringing in the son of the original film's star does have a certain poetry to it. Moreover, Russell's first acting credit was playing an orphan in Escape from L.A. That 1996 sequel marked his father's second and final appearance as Snake. It was also the final time he ever worked with Carpenter.
The Escape from New York sequel — in the eyes of many fans — failed to meet expectations. But Whannell is determined to take the franchise back to basics with the reboot. After all, the original film and its anti-hero are so iconic. Thankfully, Whannell knows how important it is to respect that legacy.
"I've been so busy working on [The Invisible Man] where I haven't had time to circle back around on that project," he told JoBlo. "[But] that is an iconic character, and I think that Snake Plissken is a part of people's childhood and their adolescence. It's near and dear to them."
Wyatt Russell has already channeled his dad on-screen
Luckily, fans who might be skeptical about Wyatt Russell's ability to tackle his father's most famous role have at least one film to refer back to. In 2018, Russell starred in director Julius Avery's war-themed horror film, Overlord. The film centers on a group of American soldiers who come across unspeakable evil when they crashland in Nazi territory.
Russell plays Corporal Lewis Ford, a stoic action hero with all the swagger of the actor's father. Moreover, Overlord feels like a lost entry on Carpenter's filmography. Its combination of genres, its visual effects, and its non-stop pace feel very much inspired by Carpenter's The Thing.
If Overlord is any indication, Russell is already trying on his dad's shoes. The Escape from New York team might as well give him the chance to fully explore if he has what it takes to truly follow in his cinematic footsteps.