'Counting On': A Childhood Friend of Michelle Duggar's Said Michelle 'Never Told Her' This Secret About Her Past
Jim Bob and Michelle Duggar have been quite transparent about their lives over the years. The Counting On parents have talked about everything from their pre-marriage days to what life's like now that many of their kids are grown up, moved out, and married. And they've gotten even more candid in a few of their books.
Michelle's talked about her eating disorder in the past, too. And it seems one of her best childhood friends didn't know what Michelle was going through until she read one of Michelle's books. Here's what happened.
Michelle Duggar has opened up about her disordered eating in the past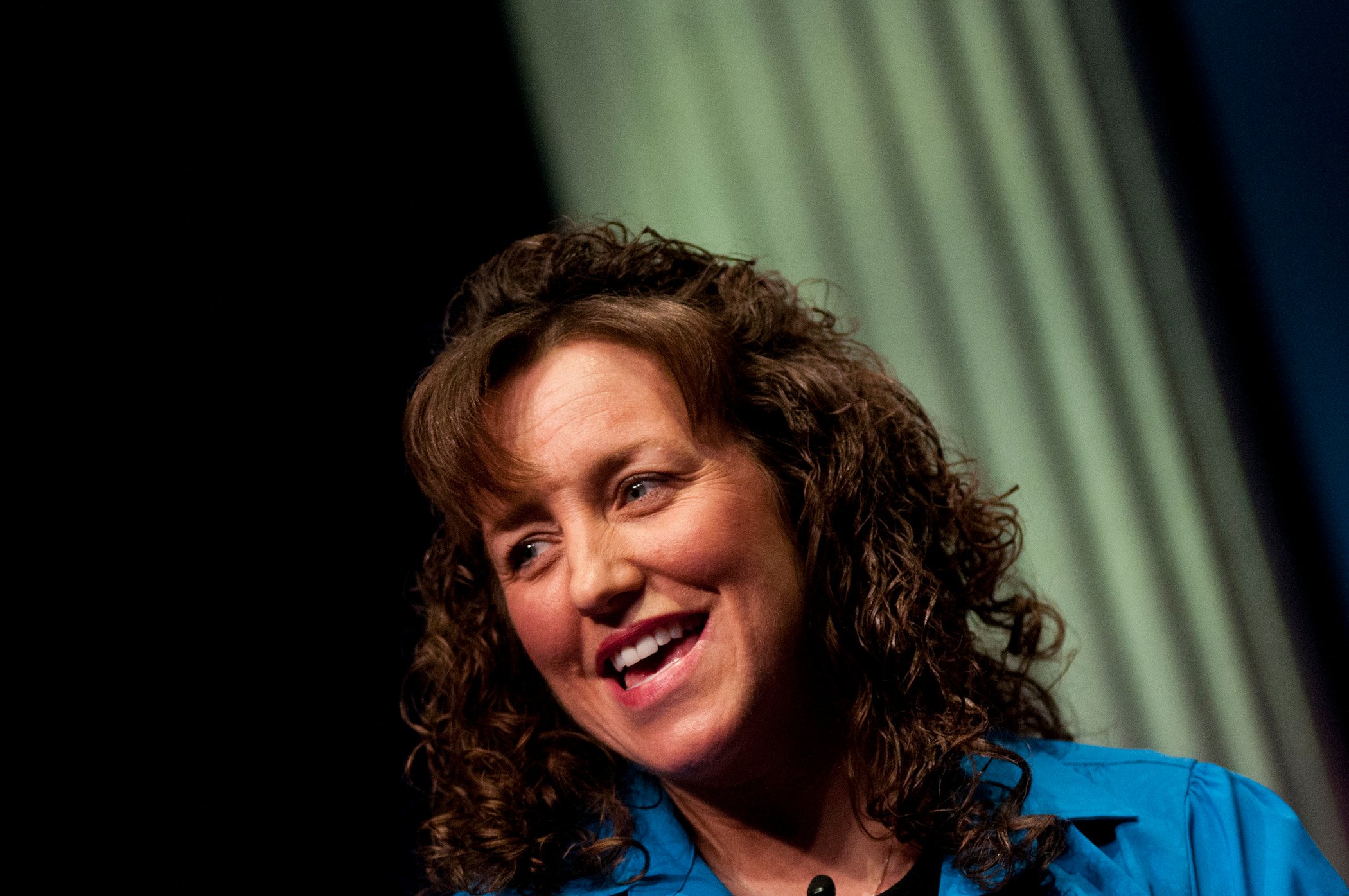 It's not every day that Michelle opens up about her life before Jim Bob, as she didn't make decisions for herself based on her religion when she was a teen and young adult. Now, everything's changed. But Michelle still gives fans insights into her life and the struggles she grew up with.
"Before I came to know the lord, I had been struggling in my self-worth," Michelle told TLC cameras. "Just feeling like I needed to measure up with all my friends around me. And I just really began to have a wrong view of who I was and felt like, you know, I gained weight so easily."
Michelle then explained she "ended up starting a bad habit of making" herself "get sick after meals. "Especially if I had more food than I felt like I should eat. And it was destructive for my health, my life."
She's opened up to People about this, too. "I found out that genetically I could put on weight easily, but with my activities, gymnastics and cheerleading, it was important for me not to," she explained. "I would look around and compare myself to my friends, saying, 'oh my, she's so small,' or 'she has such skinny legs.'"
Michelle's childhood friend had no idea Michelle was going through this
While Michelle's forthcoming with her struggles now, she wasn't always this way. In the clip shared by TLC, Michelle's childhood friend teaches her moves with dumbbells at the gym.
"Michelle and I, in high school, did everything together," the friend stated. "And I never, ever got the sense that she was insecure, if you will, about her weight."
The friend then explained that she learned of Michelle's disordered eating after being lent one of the Duggar books. "And I was reading it, and, you know, Michelle's motto has always been, 'You'll never go wrong if you humble yourself.' And I get to this page and it talks about an eating disorder and I cried."
The friend then noted she called Michelle to ask why she never told her the truth. "Again, Michelle was humble and said, 'I know. But the reason why I felt like this was important to come forward is if I could help one young person or older person kind of admit where they are in life, with whatever struggle, then it was worth it,'" the friend added.
Michelle leaned on Jim Bob Duggar to get through the hard times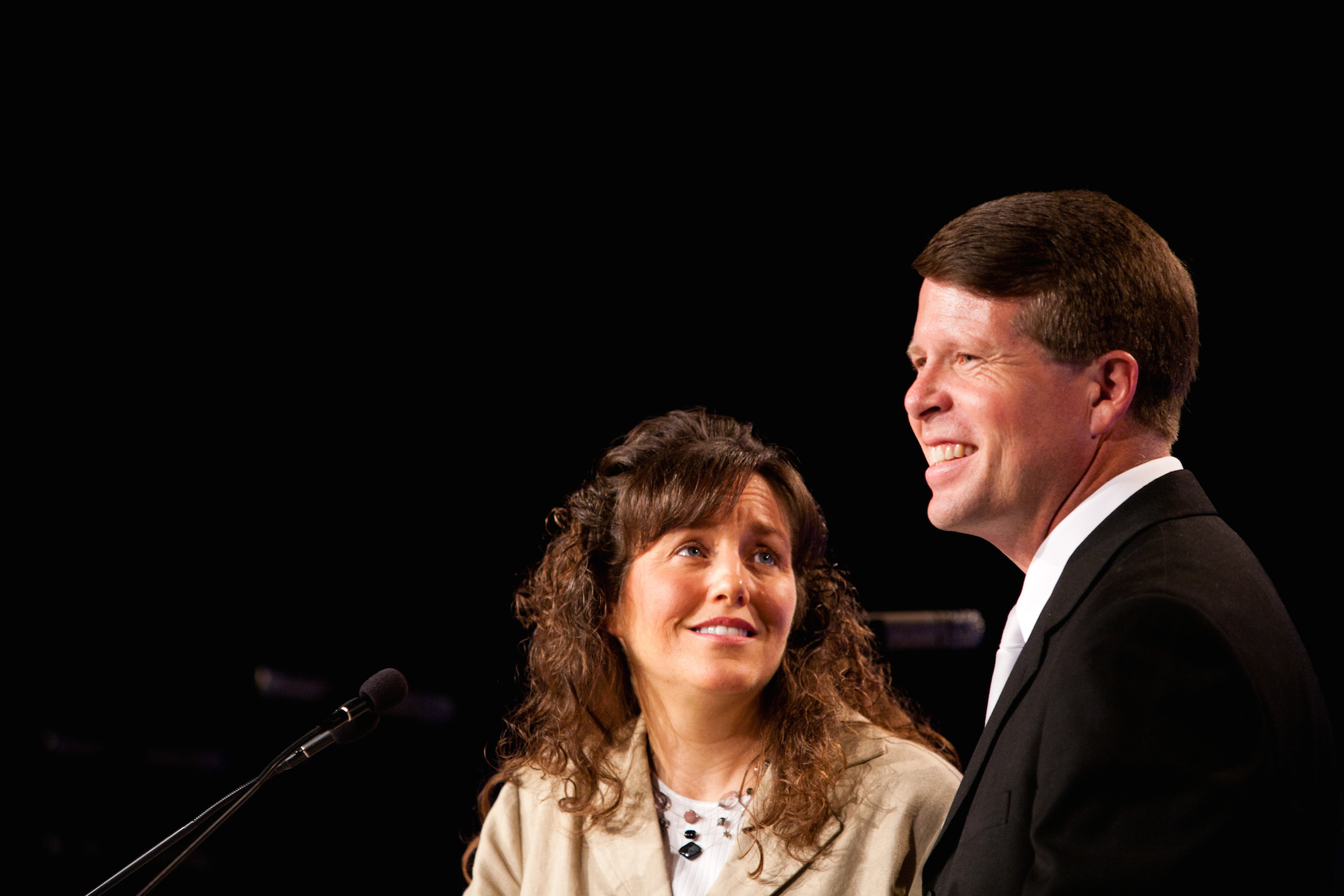 While Michelle wasn't too forthcoming with her friends, she was very honest with Jim Bob.
"The freedom came when I talked about it," Michelle told People. "I met Jim Bob and he and I were in a dating relationship and I loved this guy and wanted to marry him. We were talking future together and I remember that I felt like I had to tell him everything, everything about myself."
So, Michelle did just that. She told Jim Bob about her past, and she continued to lean on him for support during any struggles she dealt with going forward.
"That solid accountability with another human being, a deep love and strong focus, was where I found freedom," she added. "I was willing to be accountable before God and man. But the struggle was still there. That accountability was powerful."
We're glad Michelle's found her road to recovery through faith, friendship, and, of course, Jim Bob.
Check out Showbiz Cheat Sheet on Facebook!