'Counting On': Anna Duggar Just Took a Dig at Jim Bob and Michelle — In the Most Duggar Way Possible
Counting On star Anna Duggar and her husband Josh are celebrating their 12th wedding anniversary this month. Both are 32 years old and they are the parents of six children. He is the oldest son of Jim Bob and Michelle Duggar, who are the parents of 19. Josh and Anna are on track to have a large brood just like his parents. But when a fan recently asked Anna if she used a well-known Michelle Duggar parenting technique, she took a dig at her in-laws in the must Duggar way possible.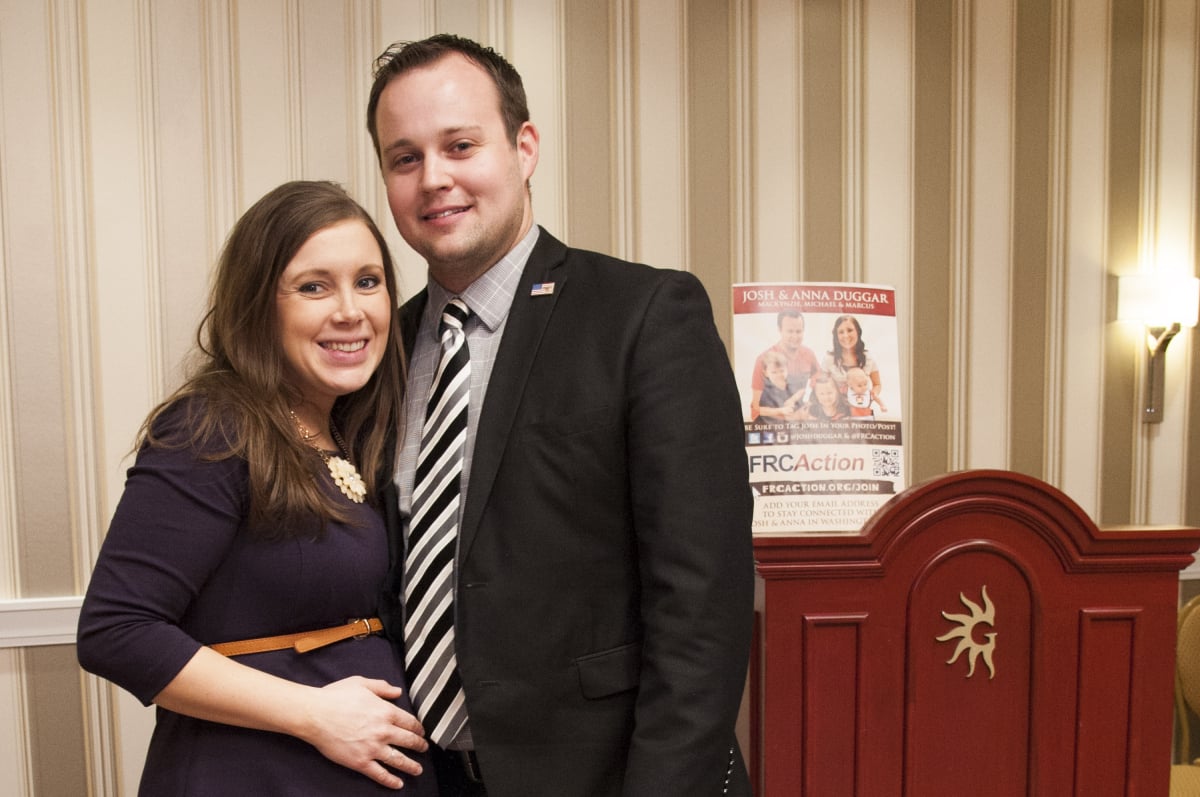 Anna Duggar had a very Duggar clapback for an Instagram troll
As the proud mom of six children, Anna loves to post pictures of her crew on Instagram. Josh and Anna are the parents of Mackynzie, 10, Michael, 9, Marcus, 7, Meredith, 5, Mason, 3, and Maryella, 9 months.
The fundamentalist Christian family has their share of critics, especially on social media. When Anna posted some pics of her family recently, one follower commented, "as much as I dislike this family, these are really nice pictures of these kids."
As In Touch Weekly noticed, Anna replied, "I'm sorry you dislike us. Hope you know we love you, and most importantly, God loves you more than you could ever imagine!"
Anna eventually deleted the message. But, later in the thread she appeared to throw some shade at Jim Bob and Michelle.
The former 'Counting On' star doesn't use Michelle's buddy system
Counting On fans are very familiar with Michelle Duggar's famous buddy system. Because it was impossible for her to look after all 19 of her children, she used her older kids as surrogates. She matched all of her "bigs" with all of her "littles."
Whenever the family goes anywhere or does anything, the kids stay with their buddies. The bigs are responsible for their littles. Michelle's buddy was always the kid she most recently gave birth to.
When a fan asked Anna if she was using the buddy system for her six kids, she had an interesting response.
"We do not have a buddy system. I'm mom, and as much as possible, I want our children to be free to enjoy their childhood!"
Eagle-eyed 'Counting On' fans noticed the star is living on Jim Bob's property
Josh and Anna put their large Arkansas home on the market earlier this year. Anna has never mentioned where the family moved to. But, some eagle-eyed Counting On fans figured out the mystery thanks to some photos Anna posted.
The fans noticed that the interior of Anna's home in her pics matched the interior of a warehouse on Jim Bob and Michelle's property.  The warehouse has popped up in episodes of Counting On in the past. It once housed Ben Seewald before he married Jessa Duggar. Now it's home to a family of eight.
According to The Sun, Josh Duggar's used car business – Wholesale Motors in Springdale, Arkansas – was recently listed as "permanently closed" on Google.
New episodes of Counting On air Tuesday nights on TLC.