'Counting On' Is Canceled, But These Big Families Still Have TLC Shows
The Duggars are done at TLC. The network canceled the controversial family's reality show, Counting On, in late June 2021. The news came roughly two months after eldest Duggar son Josh Duggar was arrested on charges that he had downloaded and possessed material depicting child sexual abuse.
TLC canceled 'Counting On' following allegations against Josh Duggar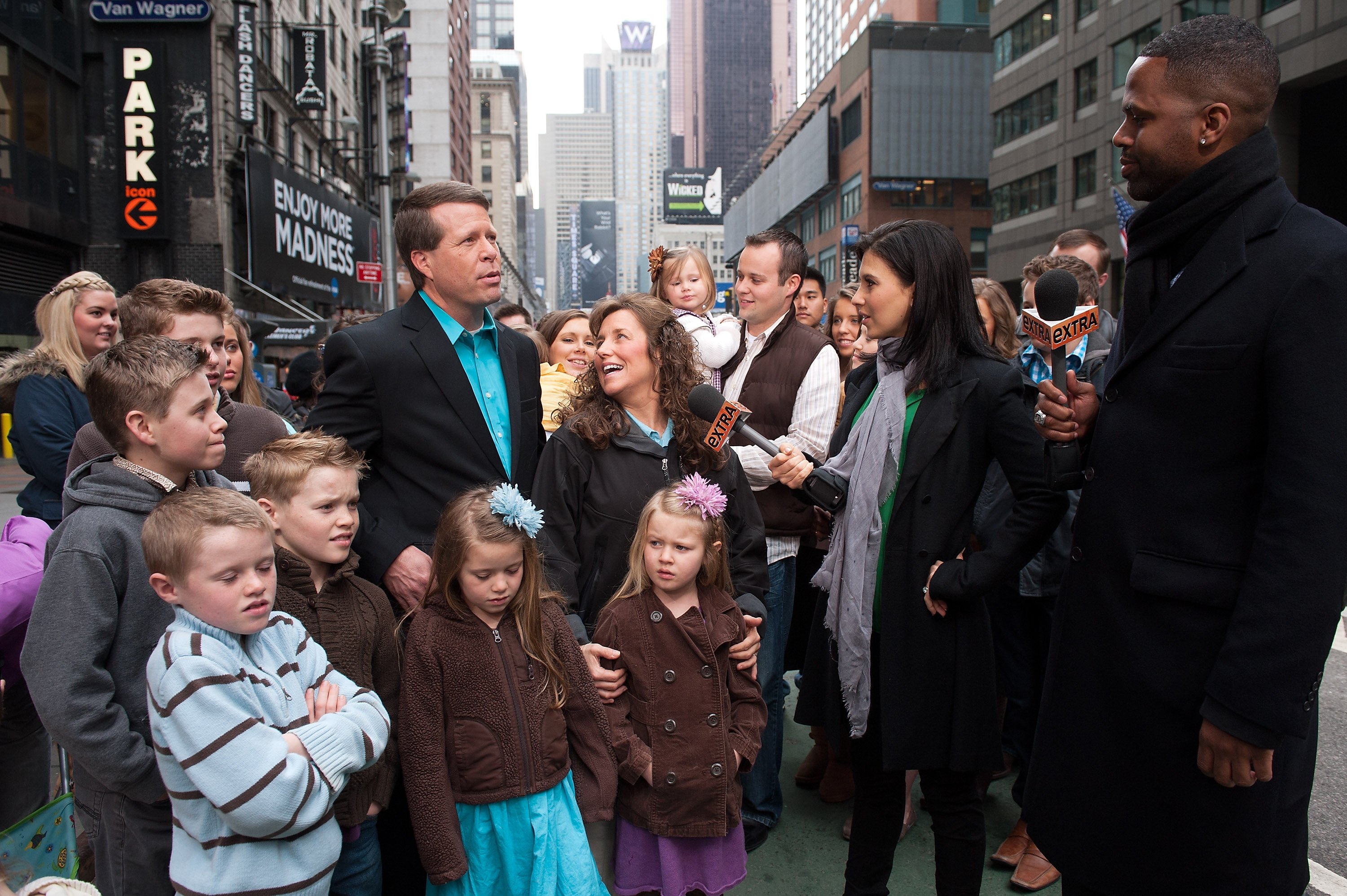 RELATED: Duggar Family Allegedly Still Locked in Contract With TLC Following 'Counting On' Cancellation
Josh didn't appear on Counting On, but the allegations against him were enough to cause TLC to cut ties with his family for a second time. The Duggars' first show, 19 Kids and Counting, was canceled in 2015 after allegations surfaced that Josh had molested several of his sisters. 
"TLC will not be producing additional seasons of Counting On," the network said in a statement shared with Us Weekly. "TLC feels it is important to give the Duggar family the opportunity to address their situation privately."
The network might have canceled Counting On, but the network isn't giving up on the formula that the family inspired. Those who miss the Duggars can tune in to several other shows featuring large families that still air on the network.
'Doubling Down with the Derricos'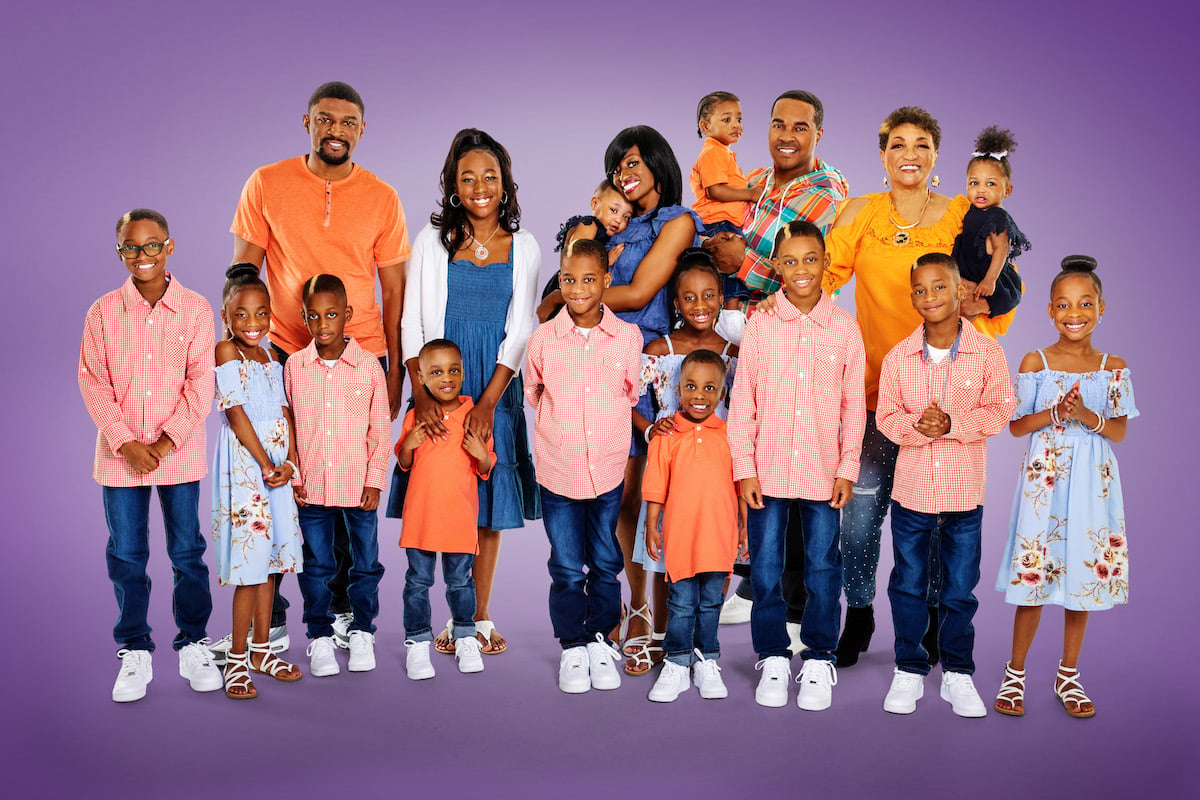 RELATED: 'Doubling Down With the Derricos': A Guide to All 14 Derrico Family Kids
Karen and Deon Derrico have 14 kids, including multiple sets of multiples. The Las Vegas family's life is chronicled on their TLC series Doubling Down with the Derricos. The show premiered in 2020, and a second season aired in the summer of 2021. So far, there's no word on whether the Derrico family will be back for more episodes, but fans are hopeful TLC will renew the show for season 3.
'Welcome to Plathville'
For years, some followers of Counting On have wondered whether one of Jim Bob and Michelle Duggar's 19 kids would rebel against their parents' strict rules. While a few of the Duggar kids have rejected some of Jim Bob and Michelle's rules, it's nothing compared to the break that's happened in the Plath family. Welcome to Plathville follows the oldest of Kim and Barry Plath's kids (eight of whom appear on the show), who have gone their own way after being raised by strict, conservative parents. The rebellion has caused plenty of intra-family conflict, especially between Ethan Plath and his wife Olivia. 
Welcome to Plathville Season 3 is currently airing on Tuesdays at 10 p.m. ET on TLC.
'7 Little Johnstons'
7 Little Johnstons focuses on the largest-known little family in the world. Amber and Trent Johnston have five children: Jonah, Anna, Elizabeth, Alex, and Emma. All seven members of the family have achondroplasia dwarfism. Their show has aired on TLC since 2015, and fans have watched the youngest Johnstons grow from kids to young adults preparing to move out and start lives on their own.
A new season of 7 Little Johnstons premieres Tuesday, Nov. 16 at 9 p.m. ET on TLC. 
'OutDaughtered'
Adam and Danielle Busby are parents to the first all-female set of quintuplets in the U.S. Ava, Olivia, Hazel, Riley, and Parker were born in 2015, joining big sister Blayke, born in 2011, making the Busbys a family of eight. Over eight seasons, fans have followed along as Adam and Danielle raised their girls, with the quints just now starting first grade. 
The most recent season of OutDaughtered wrapped up in May 2021. So far, there's been no word about whether more episodes are on the horizon.
'The Blended Bunch'
RELATED: 'The Blended Bunch': TLC's Newest Family Is a Real-Life Brady Bunch
TLC's newest show involving a large family premiered in March 2021. The Blended Bunch followed the Shemwells, a blended family of 13. Erica and Spencer Shemwell met after both were widowed. Eventually, they decided to get married and combine their families. (Erica had seven kids with her first husband, and Spencer had four kids with his first wife.) But bringing their families together wasn't an entirely smooth process, as viewers witnessed. 
Unfortunately for fans of The Blended Bunch, it sounds like the show will not be returning for a second season. TV Shows Ace spoke with a member of the Shemwell family who said TLC had declined to renew the series. However, the first season is still available to watch on TLC.com.
'Bringing Up Bates' airs on UPtv
The show most similar to Counting On doesn't actually air on TLC. Bringing Up Bates follows the Bates family, another family of conservative Christians who also have 19 kids. In fact, the Bates and Duggars are longtime family friends. The series airs on UPtv and was recently renewed for season 11. The new episodes will begin airing Thursday, Feb. 10, 2022.