'Counting On' Critics Are Convinced Jana Duggar Secretly Writes All of Her Parents' Social Media Posts
Jana Duggar has been living with her parents her whole life — and some theorize that her mom and dad prefer it that way. Jana has helped Michelle and Jim Bob Duggar raise their 19 children, and some critics of the show are convinced that her parents hope to keep her around so that she can continue raising the younger kids.
Viewers of the show think Jana does more for her family than anyone realizes — right down to her parents' social media posts.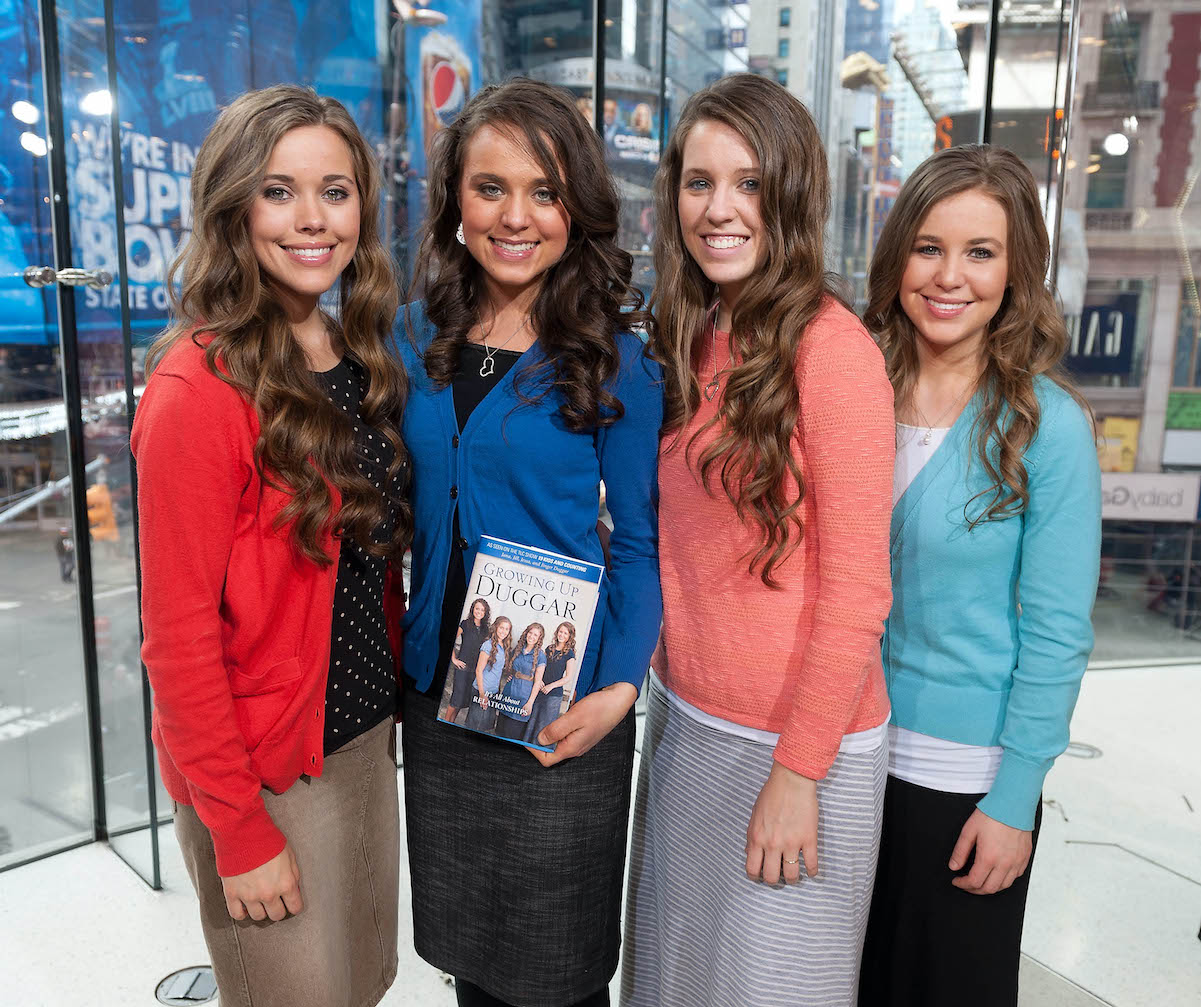 Jana Duggar has been helping her parents out for years
When Michelle and Jim Bob started a family, they decided that they would homeschool their children. The parents wanted to teach their kids religion in addition to a typical school curriculum, which meant that public school was out of the question. As the older kids started growing up, they began helping Michelle teach the younger children.
Now, most of the older kids have married and moved out, but Jana still helps out her parents around the house. She helps the family cook and clean, and she assists her mother in teaching homeschooling lessons to her younger siblings. Jana has grown to become essential in the Duggar family, but some think she's taking on too much.
Critics theorize that Jana Duggar even writers her parents' Instagram posts
For each child's birthday, the Duggarfam Instagram account (run by Michelle and Jim Bob) posts a warm "happy birthday" to recognize their child. But critics of the show felt like Joy's birthday post showed nothing individual about her — and they're convinced neither Michelle nor Jim Bob even wrote the post.
"Wow what a special birthday message! NOT. this is so generic," one Reddit user wrote after showing a photo of Joy's birthday post. "What makes it funnier is that Jana likely wrote it too," another person replied. The theory that Jana does everything in her family, including social media posts, is not a new one. Some viewers have suspected for a while that Jana's parents require her to help within the family in various ways, such as remaining the primary caregiver for her younger siblings.
Some are convinced Jana Duggar isn't allowed to marry
Jana celebrated her 30th birthday earlier this year, and though that isn't too old to marry, in the Duggar family, it's years beyond when most kids tie the knot. Duggars typically wed in their early 20s, though some have wed as teenagers.
Jana has spoken out about her relationship status, saying that she simply has not yet met the right person. But some are concerned that her parents are not allowing her to marry due to how much of an asset she is to keeping the family in order. Critics of the show have been outspoken about their concern for Jana, though there has never been any indication from the reality star that her parents are the reason she hasn't tied the knot.