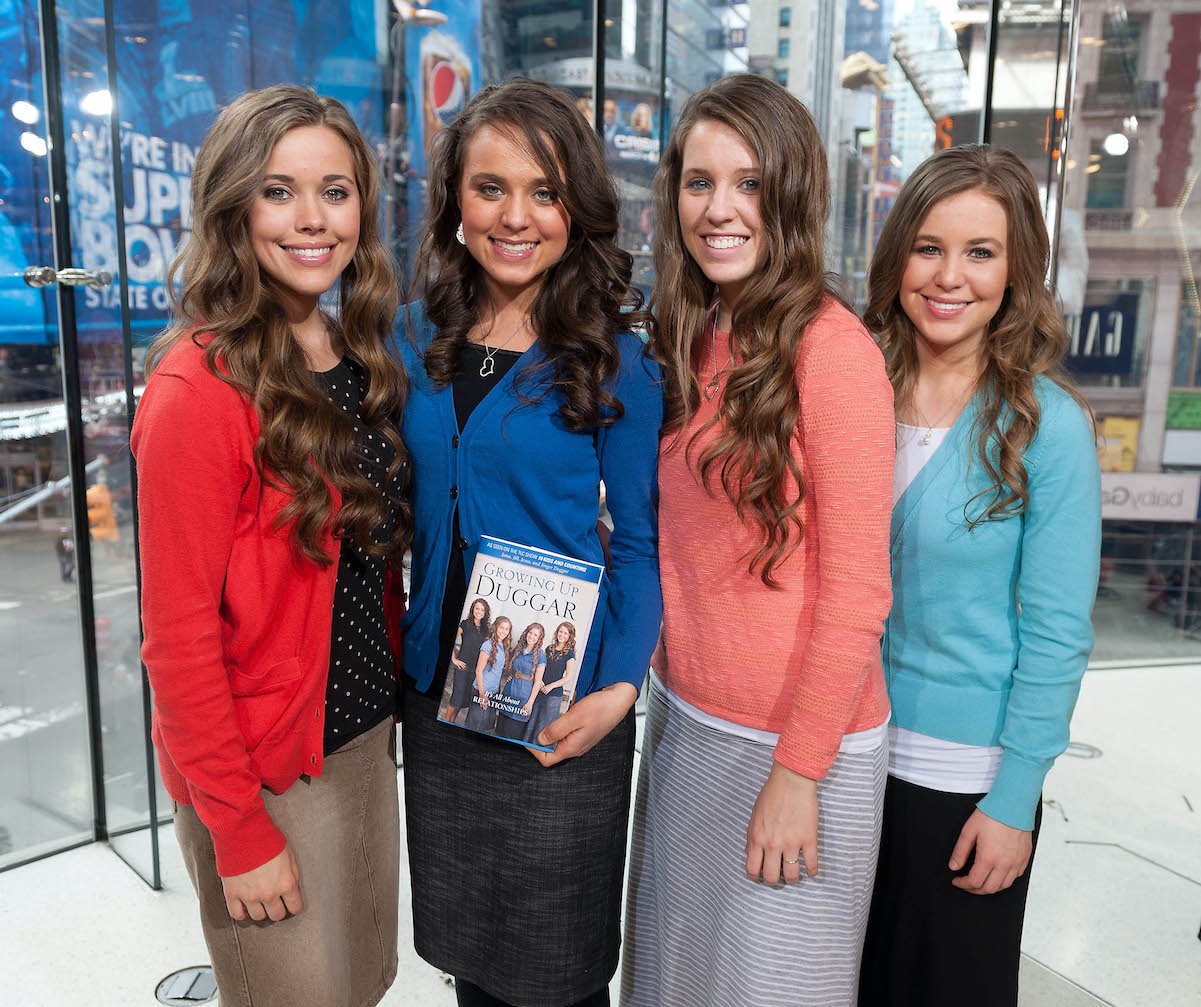 Jana Duggar
Jana Duggar is the second child of Michelle and Jim Bob Duggar. She and her fundamentalist Christian family were featured on TLC's 19 Kids and Counting, and then Counting On before it was canceled in 2021.
Jana and the rest of her siblings were raised in a highly conservative, religious manner. This included homeschooling, strict rules about modesty and gender roles, and limited access to the internet and mainstream media. The Duggars also practice courtships, or chaperoned dating with the intent of marriage. Together with her sisters, Jana is a co-author of Growing Up Duggar: It's All About Relationships.
As the oldest but unmarried Duggar daughter, Jana still lives at home with her parents, where she helps them care for her younger siblings.
---
Full name:

Jana Marie Duggar

Birthday:

Jan. 12, 1990

Height:

5'3″

Hometown:

Raised in Tontitown, Ark.

Relationship status:

Single

Children:

None
---
Featured Articles:
'Counting On' Fans Think They Know Exactly Why Jana Duggar Has Not Announced She Is Courting Stephen Wissmann
---
Jana Duggar Wore Pants, and 'Counting On' Fans Are Shocked by Her Bold Fashion Choice
---
Jana Duggar Mentioned Her Family Treats Her Differently Because She's Single: 'We Forget That, Oh Wait, We're All Sisters'
---
Visit the Duggar family's website, or follow Jana on Instagram.
Read more about Jana Duggar's personal life. Plus, stay up to date on her latest business ventures.