'Counting On' Critics Recall the 1 Moment They Realized They Disliked Jinger Duggar's Husband, Jeremy Vuolo
Jinger Duggar and Jeremy Vuolo were once fan favorites on Counting On. Over the years, though, some think Duggar's personality has changed, and not in the best way. Duggar's fans have begun to criticize her social media, and critics who take issue with the family don't like seeing Duggar with her husband, Jeremy Vuolo.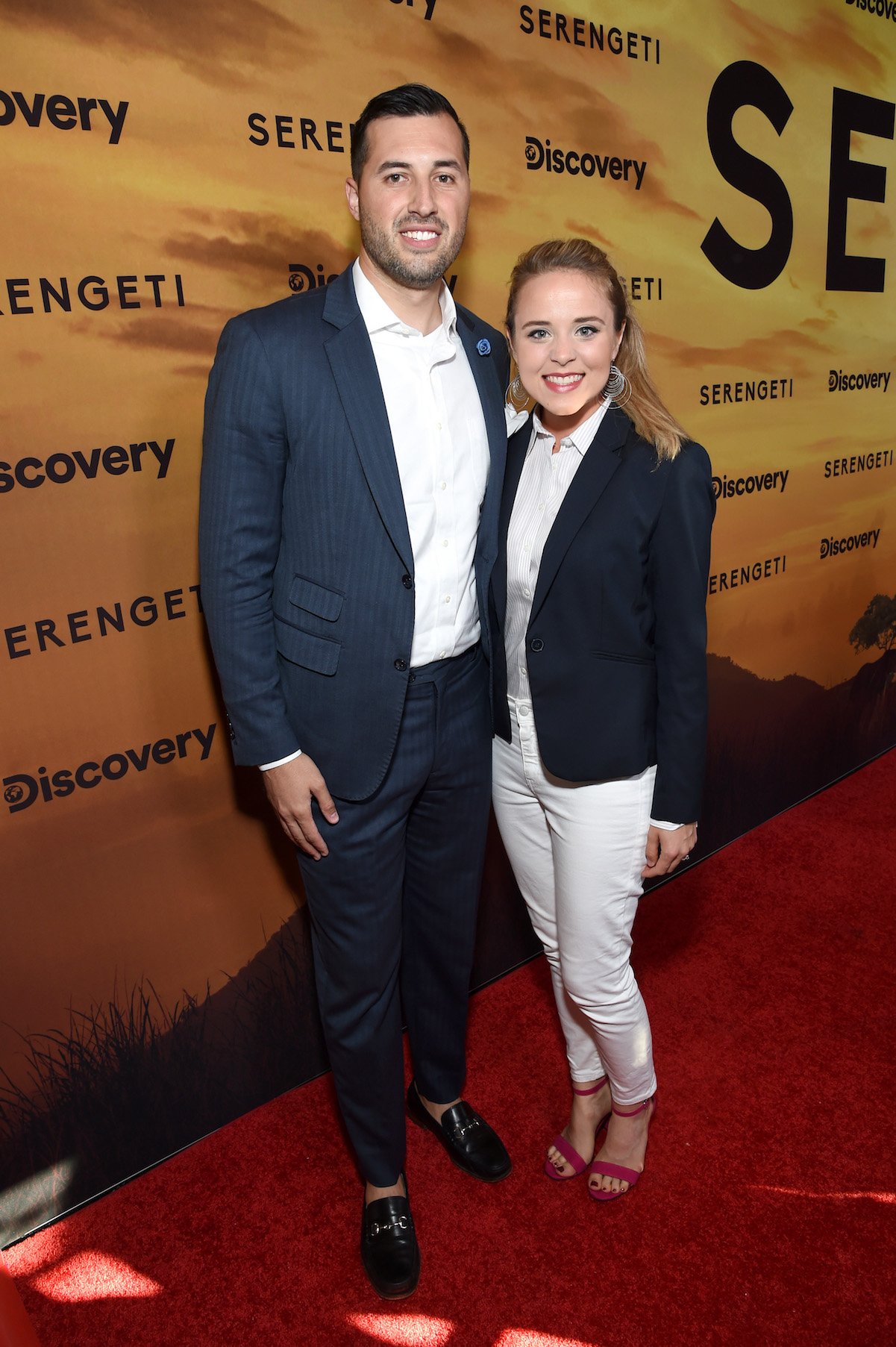 Jinger Duggar and Jeremy Vuolo were once a fun-loving couple
When Duggar and Vuolo first wed, people were excited to see Duggar branching out and becoming something bigger than the sheltered version of herself that had lived under her parents' rules for so many years. She and Vuolo moved to Laredo, Texas, where they started attending sporting events, watching television together, and living an all-around more mainstream life. Duggar even began wearing pants and dying her hair, and when the two moved to California, they enjoyed posting photos exploring new neighborhoods and restaurants.
Fans think Duggar's recent change is frustrating
Over the past few months, Duggar's social media has gone from creative and exciting to much more underwhelming. All of her photos seem oddly staged, and fans have expressed concern over why her personality seems so stifled.
Duggar and Vuolo recently posted matching Instagram photos at the same time, and people felt it was "weird" and missed the more relatable version of Duggar. People have noticed that Duggar's personality doesn't appear to be the same, and they think it has to do with her husband.
Critics recalled when they first realized Vuolo wasn't right for Duggar
For a while, fans and critics have thought Vuolo seemed a bit oppressive toward his wife. One fan even likened him to a "dictator" after a now-deleted Instagram video was posted of Vuolo seeming controlling over Duggar during a Q&A.
Critics recently took to Reddit to discuss when they realized they didn't like Vuolo, and for the most part, it all started when he "spilled coffee on Jinger," referring to a time when he and Duggar were driving, and she had asked him to slow down because of the coffee in her hands, but he didn't, and some spilled on her.
It also seems people felt bad vibes from him when he "praised Jinger for being meek" and gave up his cat when the family moved out of Texas.
Some think Vuolo has caused Duggar's personality to fade
Duggar and Vuolo have been married for nearly four years, and when Duggar was on Counting On, she seemed to have more of a personality than she does now. Critics agree, suggesting that Vuolo has shaped Duggar into the wife he's always wanted. It's important to note, though, that fans' opinions don't necessarily reflect the true dynamic of Duggar and Vuolo's marriage.
The couple just announced another pregnancy, and many were thrilled to learn that the two are getting ready for another baby. Despite some criticism, there are still plenty of people who love the two together.