'Counting On' Critics Slam Jinger Duggar and Jeremy Vuolo For Their New Luxury Car Purchase
Former Counting On stars Jinger Duggar and Jeremy Vuolo have been enjoying life in California since they relocated from Texas in 2019. The two have launched a podcast, published a book, and have been enjoying the California lifestyle while growing their family. However, Jinger was recently spotted stepping into a new luxury car — and some critics aren't happy about the it.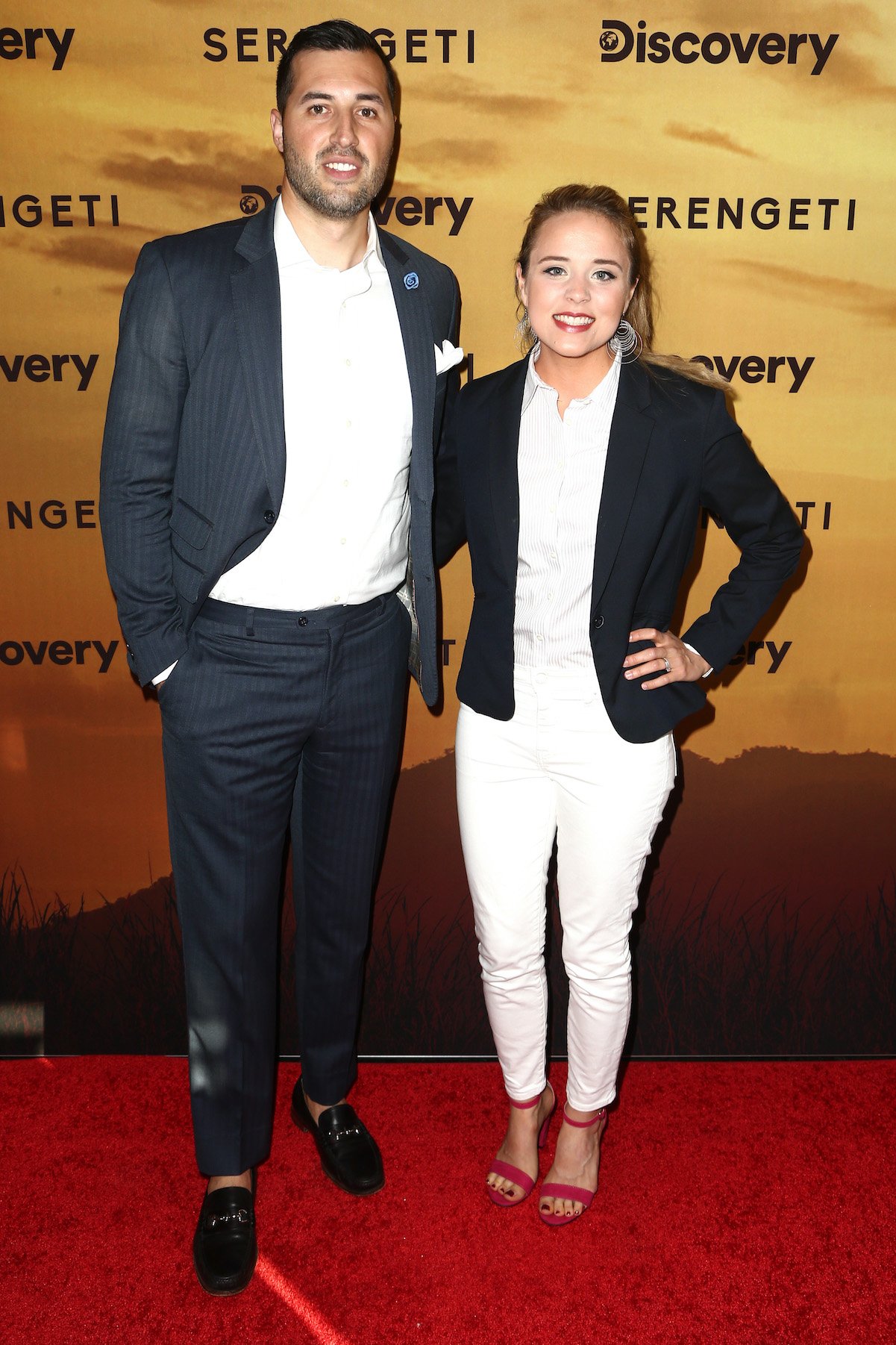 Jinger Duggar and Jeremy Vuolo have been living in California since 2019
When Jinger and Jeremy first wed, Jinger relocated to Laredo, Texas, where Jeremy was working as a pastor. After spending close to three years in Texas, Jinger and Jeremy had an opportunity to relocate once more — this time to the West Coast.
The couple took their daughter, Felicity, to Los Angeles, so Jeremy could enroll in a graduate program at The Master's Seminary. The two moved in July 2019, and they have been living there ever since.
In November 2020, Jinger and Jeremy welcomed their second child, a daughter named Evangeline Jo. The couple simultaneously stopped showing their daughters' faces on social media. Jinger and Jeremy continue to post frequently, though, and the two have not made any mention of leaving LA any time soon.
RELATED: Jinger Duggar and Jeremy Vuolo Find a New Hobby in the Wake of 'Counting On' Cancelation
Jinger Duggar was just spotted stepping into a brand new car
With two young kids, Jinger and Jeremy certainly want to make sure they're keeping the little ones as safe as possible — and that includes purchasing a safe vehicle for the kids to travel in. However, Jinger's new ride has some critics complaining. According to The Sun, Jinger was recently spotted packing up a car full of groceries. But it wasn't just any car; it was a white, Lexus SUV — a GX460, to be exact. The SUV retails for nearly $60,000.
Critics of the Duggar family aren't happy to see Jinger driving something so expensive. After all, the two were living rent-free for quite a while in LA — it's unclear if they're now paying rent. Critics took to Reddit to discuss their thoughts.
"There's something very distasteful about having a luxury car while (presumably) serving or preaching to those in need," one user wrote.
"As someone who lived in LA, cars tend to be a big status symbol there. I knew a lot of people who would have super nice cars that they could not afford. I wouldn't be surprised if this was the case," another critic wrote.
"I just wanna know how they are affording this lifestyle? They literally do nothing," someone else commented.
Critics have questioned how Jinger Duggar and Jeremy Vuolo can afford their lifestyle
Those who dislike the Duggars continue to question how Jinger and Jeremy can afford their luxurious lifestyle in Los Angeles. Jeremy is a student at the Master's Seminary, and Jinger stays home and cares for the couple's young daughters.
Jinger has had a few Instagram deals; plus, she and Jeremy have no shortage of side businesses. The two launched their Hope We Hold podcast last year, and they recently published a book of the same name. Plus, up until recently, the couple was still getting paid for seasons of Counting On.