'Counting On' Critics Theorize How the Duggars Will React to Josh Duggar's Daughter's Birth
TLC announced back in June 2021 that the network would not move forward with filming new episodes of the popular reality show Counting On. Josh Duggar's child pornography charges proved to be too much for TLC, who had already canceled the Duggar family's other show in response to Josh's sexual abuse admissions from the early 2000s.
Now, fans can't help but wonder how the Duggar family will publicly react when Josh's wife, Anna, gives birth to their seventh child later this year.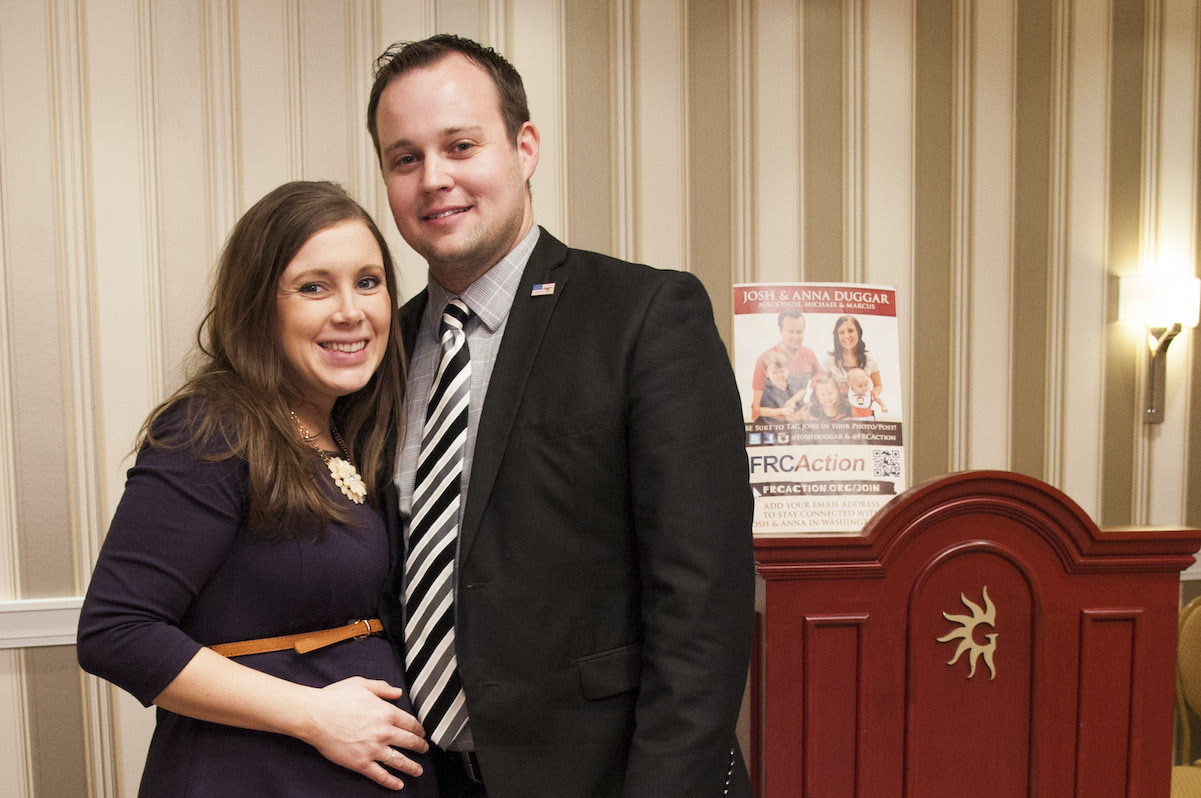 Anna Duggar announced a pregnancy in the days before Josh Duggar's arrest
Josh and Anna Duggar were married in 2008, and the two have had their share of marriage troubles since tying the knot. Back in 2015, news broke that Josh had admitted to inappropriately touching young girls when he was a teen. Some of the girls were his sisters, and Jessa and Jill Duggar later admitted to being victims. Anna reportedly was unaware of the abuse when she married Josh. Not long after, Josh's Ashley Madison accounts were leaked — a website for married people to find affairs. Josh later admitted to cheating on Anna. The two were able to work through their problems.
Fast forward six years later, and Anna appears to be living a similar nightmare. In spring 2021, Josh was arrested on two counts of child pornography. He is now awaiting trial. But only one week before Josh's arrest, the couple announced on Anna's Instagram that they're expecting another baby girl this year.
'Counting On' critics question how the Duggars will publicly react to Josh and Anna Duggar's new baby
Once Josh was arrested, Anna completely went dark on social media. She hasn't posted a story or photo to her Instagram account since her husband's charges were made public. Though Anna didn't reveal her daughter's due date, she did say the baby will arrive in the fall.
Duggar critics took to Reddit to discuss how Michelle and Jim Bob Duggar (and Anna) might go about announcing the birth of baby no. 7. Since Anna isn't posting on social media, and Michelle and Jim Bob just lost their reality show due to their son's actions, people have theories about whether the family will even announce the newest Duggar granddaughter's birth at all.
"I sort of think it would be in their best interest at this point to just pretend that Josh and his whole family don't exist," one Reddit user wrote.
"I'm thinking maybe they'll announce 'our newest grandchild' on the Duggar [family] Instagram account with no mention of Josh or Anna and the comments turned off. Or make it a story post," another person suggested.
Others took a different approach, suggesting that the new baby could be seen as a "blessing" by the family and that they might announce her birth as such.
"They'll frame the birth as a blessing in a season of struggle saying how it deepens their faith," someone wrote.
It remains unclear whether Anna will return to social media for her daughter's birth. The Duggar family hasn't commented on Anna's absence.