'Counting On' Critics Think 1 Duggar Couple Is Jealous That Jill Duggar Drinks Alcohol
'Counting On' viewers are convinced some family members want to have a drink every now and then, too.
Jill Duggar surprised fans when she revealed on Instagram that she now drinks alcohol. Duggar's parents, Michelle and Jim Bob Duggar, raised their kids to not drink, but Duggar has slowly been making more of her own decisions since parting ways with the family's show back in 2017.
Now that Duggar has revealed to fans that she enjoys a cocktail now and then, some critics think another couple is dying to do the same.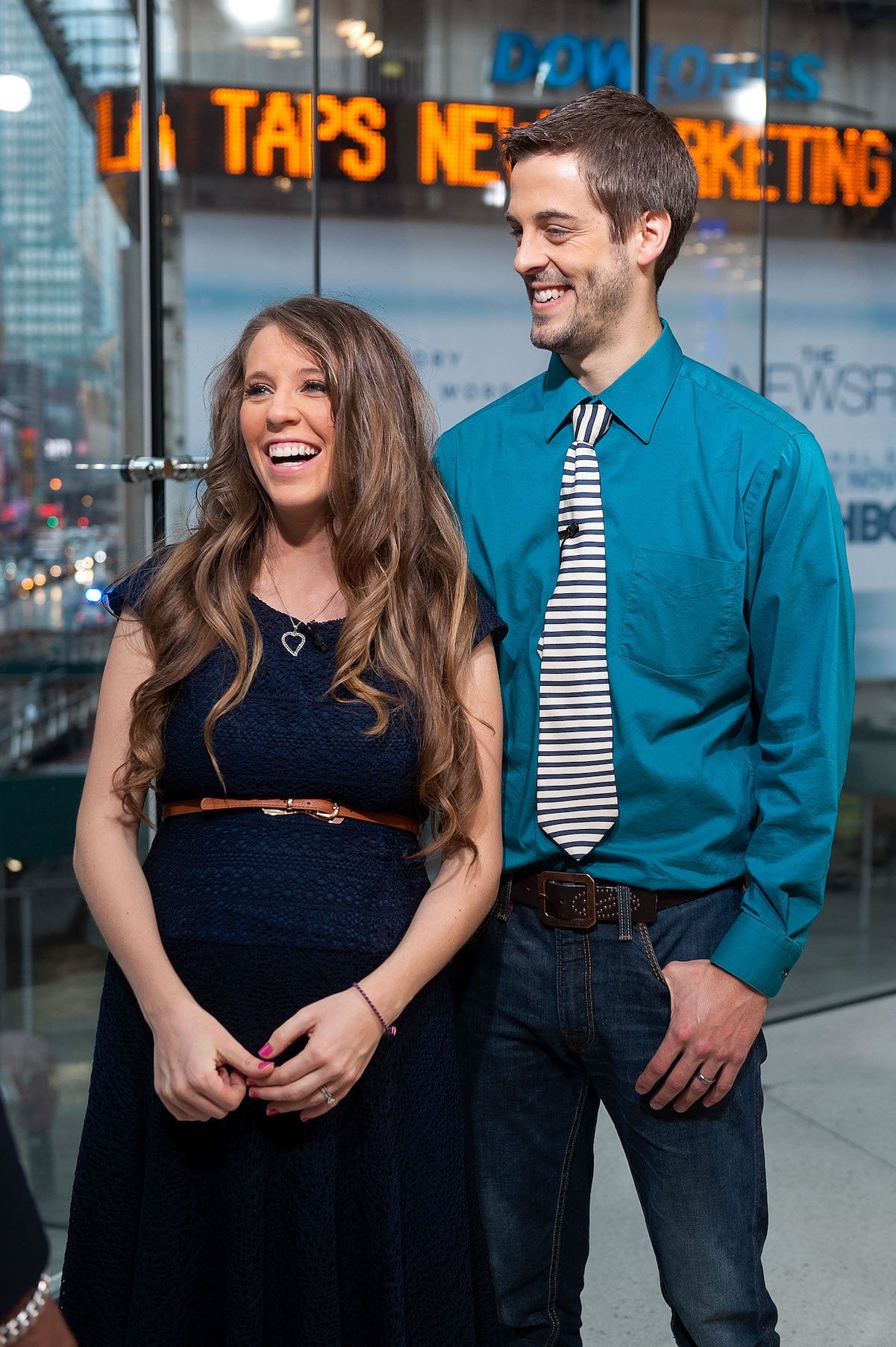 Jill Duggar and Derick Dillard surprised fans when they left 'Counting On' in 2017
When 19 Kids and Counting was canceled in 2015, TLC wanted to bring back the show in a new way. Counting On: Jill and Jessa premiered in the former show's place, and Duggar and her sister, Jessa Seewald, were the stars.
In 2017, though, Duggar and her husband made the decision to leave the show. Fans originally thought it was over inappropriate tweets of Derick Dillard's, but fans have since learned that Duggar and Dillard had a falling out with Michelle and Jim Bob over finances.
Duggar recently shocked fans by admitting she drinks alcohol
Since separating herself from her family, Duggar has come into her own. She's strayed from her parents' harsh family rules and built a life that she lives according to her own convictions. Duggar was raised to never cut her hair and always cover her body. Since leaving Counting On, Duggar has cut her hair much shorter and now wears shorts. She also opted to enroll her son in public school; her mother homeschooled all 19 children.
In another surprising revelation, fans learned that Duggar drinks alcohol. On Sept. 5, Duggar posted a photo of a date night with her and her husband, and a piña colada was visible in the photo. When a fan asked whether there was alcohol in the drink, Duggar replied that she ordered a "regular" piña colada — with alcohol. Fans filled the comments to commend Duggar for carving out her own path.
Critics think Jinger Duggar and Jeremy Vuolo consume alcohol, too
Duggar is the first member of her family to admit she drinks alcohol. It's unclear if anyone else in the family consumes alcohol, but some critics of the show think Jinger Duggar and Jeremy Vuolo are jealous of Duggar's freedom on social media. Those who follow the show think Jeremy seems like someone who drinks good quality scotch or might relax with a glass of wine every now and then — but doesn't admit it because of the family into which he married.
To be clear, it's unknown whether the Vuolos drink alcohol, though Jeremy Vuolo admittedly drank in college. But next to Duggar and Dillard, fans and critics think the Vuolos are the most mainstream in the family. "Jinger and Jeremy must be fuming that they didn't think of this first. And that Jill is getting all this attention and they're not," someone posted to Reddit. "Don't worry. They'll do it better. Jeremy will show off his scotch collection," one user replied.
Others suggested that Vuolo's school might prevent him from having alcohol. "I bet Masters Seminary is one of those schools that don't permit their students to drink." Still, beyond fan speculation, there is no proof that the Vuolos drink alcohol.