'Counting On' Critics Think Jessa Duggar Should've Actually Married Jinger Duggar's Husband, Jeremy Vuolo
Jinger Duggar is married to Jeremy Vuolo, but Duggar family critics think Jessa Duggar and Jeremy have more chemistry.
Those who follow the Duggar family are quite familiar with Jessa and Jinger Duggar. The sisters are both married with kids of their own, though they lead very different lives. While Jessa is relatively close to her parents, Jim Bob and Michelle, Jinger took off with her husband, Jeremy Vuolo, to Los Angeles so he can practice ministry.
Family critics have long wondered what Jinger and Jeremy's marriage is like. And many suspect Jessa would actually be a better fit for Jeremy over Jinger. Here's why they think so.
Jinger Duggar and Jeremy Vuolo met thanks to Jessa Duggar
It's important to start from the very beginning when talking about Jinger, Jessa, and Jeremy. Jessa met Jeremy before Jinger ever did. Ben Seewald, Jessa's husband, and Jessa were in the San Antonio, Texas, area when they heard that Jeremy was hosting a church fellowship at his house. It was there that the couple met Jeremy and began a lifelong friendship.
"It wasn't long before we developed a friendship and two and a half months later I made a trip to visit Ben and Jess and it was then that I met Jinger and the rest of the family," Jeremy wrote.
Once Jeremy met Jinger, he noted that he started praying about possibly courting her. When he finally approached Jim Bob Duggar about the courtship, Jeremy noted this would "build a friendship" with Jim Bob and help him begin "this great new chapter of my life with Jinger."
As for Jinger, she was quite interested in Jeremy when introduced by Jessa and Ben. But she didn't think Jeremy would be interested. "I knew he was an awesome, awesome guy, but I was like 'he'd never be interested in me, that's for sure,'" she said on the Behind the Scenes podcast.
Duggar family followers have slammed Jeremy's demeanor toward Jinger
Jeremy and Jinger certainly put effort into their social media appearance. And they frequently post all about their love for each other. Unfortunately, many Duggar family critics don't actually think Jeremy respects Jinger.
There are multiple Instagram videos that have given followers pause as well. During a "Would You Rather?" Q&A posted to Instagram, Jeremy consistently cuts Jinger off. While Jinger doesn't seem to mind, many of their followers commented on the situation.
"Jeremy I do feel like you questioned Jinger's answers a lot. I think from a husband you should hold back on that more because it can tear a woman down," a follower noted.
After Jeremy posted a sweet photo and caption about Jinger post-Q&A video, followers were suspicious as well.
"I knew he would post something sugary fake about Jinger right after he was ripped apart the other day for their Instagram live. Lurker!" a Reddit user commented.
Some think Jessa and Jeremy are better suited as a couple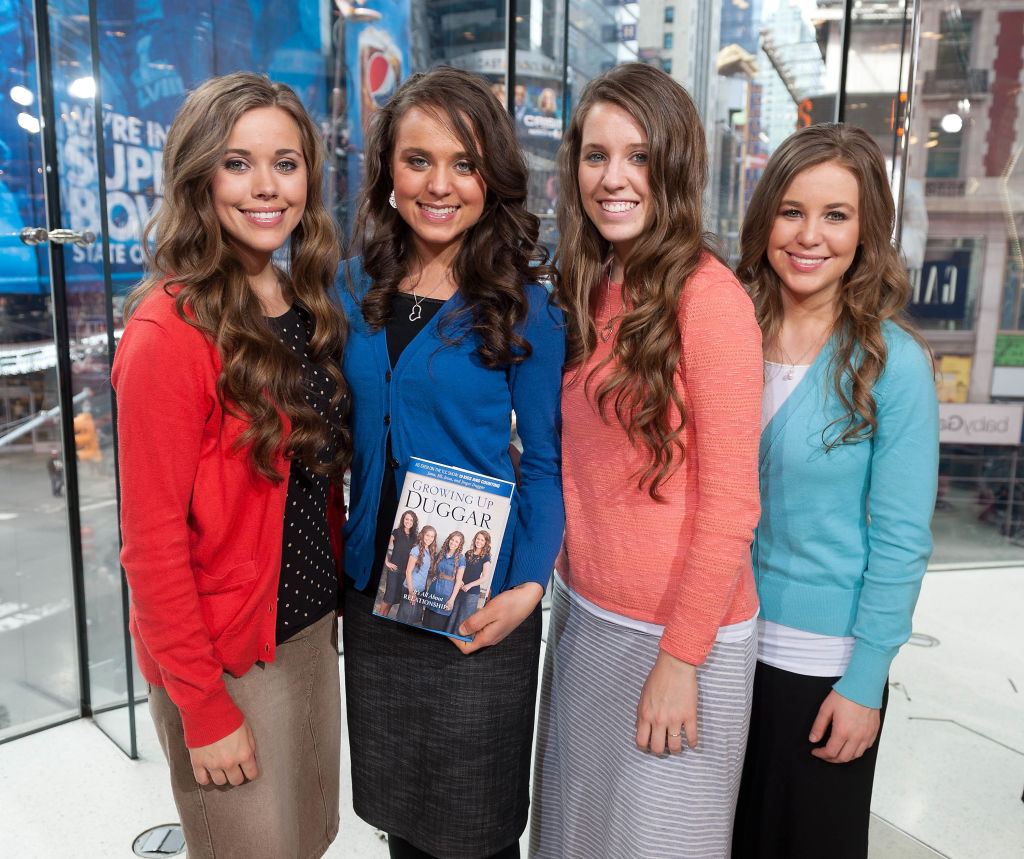 It looks like some Duggar family followers have another theory — and that's that Jessa and Jeremy would make a better couple.
Reddit users found an old clip of Jinger and Jeremy hanging out with Jessa and Ben. The clip shows Jessa and Jeremy laughing along to their own jokes — and it almost looks like Ben and Jinger are on the outs.
"Woah… there is soooo much to unpack there. The way Jessa looks at him!!! omg," one Reddit user noted.
"She is so annoyed she met Ben before Jeremy!" another commented. "Even when she told the story of how they met Jeremy you could tell she found him very attractive."
"I am completely convinced that these two spouses are mixed up," another wrote.
Others think Jessa and Jeremy are two dominant in their relationships and would never have made any sort of romance work in an alternate universe, though.
"Jessa and Jeremy would power struggle," a Reddit user wrote. "Jessa wears the figurative pants in her relationship, Ben is just a figurehead."
It looks like Jessa and Ben have a happy, healthy marriage — and there's no serious evidence to say Jinger and Jeremy are unhappy, either. While family followers can speculate, we have a feeling all parties involved are just fine with who they're with now.
Check out Showbiz Cheat Sheet on Facebook!