'Counting On' Critics Think Michelle Duggar Just Proved She Barely Knows Her Own Kids
We've been keeping up with Michelle and Jim Bob Duggar for years as they skyrocketed their huge family to fame. Now, it's their older kids who are soaking in the spotlight. We're familiar with Jinger Duggar, as she moved out to Los Angeles, Jessa Duggar, as she shares her parenting tips with her YouTube followers, and Jill Duggar, as she's stepped away from her family — and that's just to name a few.
As for the younger Duggars, however, it's more difficult for fans to tell them apart. And many family critics suspect that even Michelle loses track of who's who. Here's what they recently thought about the Duggar Family Instagram's generic birthday tribute to their son, Jackson.
All of Jim Bob and Michelle Duggar's kids get the same treat for their birthday
RELATED: Jill Duggar Was Given Fast Food as Part of Her Birthday Gift From Jim Bob and Michelle Duggar
It's a miracle Jim Bob and Michelle were even able to parent 19 kids. We know the older kids in the family had a major hand in helping their younger siblings get their schoolwork and household chores done. And we also know that Michelle Duggar made all of her children help out with mealtime, too. And when it comes to their birthdays, it seems she also had a formula for this as well. All of the Duggar kids get the infamous Chocolate Mess as their birthday treat.
The Chocolate Mess can be found at the Marketplace Grill. It's a sundae that's covered in hot fudge and whipped cream, and the glass is dipped in chocolate, too. While it certainly looks delicious, it makes sense that Jim Bob and Michelle would take all of their kids to go get it for celebrations, as the dessert is free on birthdays.
Of course, whenever the Duggar kids go get their Chocolate Mess, a photo is posted to the family Instagram, too.
The Duggar Family Instagram created a formulaic post for Jackson Duggar's birthday
The Duggar Family Instagram is great about posting a sweet message for each child's birthday. And it looks like Jackson Duggar just turned 16 years old. The Instagram (which many suspect is run by Jana, the oldest Duggar daughter still living under her parents' roof), added a photo of Jackson holding a cake with Jim Bob and Michelle by his side.
"Jackson! It's hard to believe you are 16 years old today!" the caption of the post started. "I know how excited you have been about getting your drivers license this year! You are becoming a very (tall!) mature young man and we are thrilled to celebrate these milestones with you!"
The post then continued with a few facts about Jackson. "You are one of the best story/joke tellers I've ever heard and you certainly keep us laughing!" the caption reads. "And I am also so touched by the way you devote time every day to read your Bible so faithfully!"
Fans think Michelle barely knows her younger kids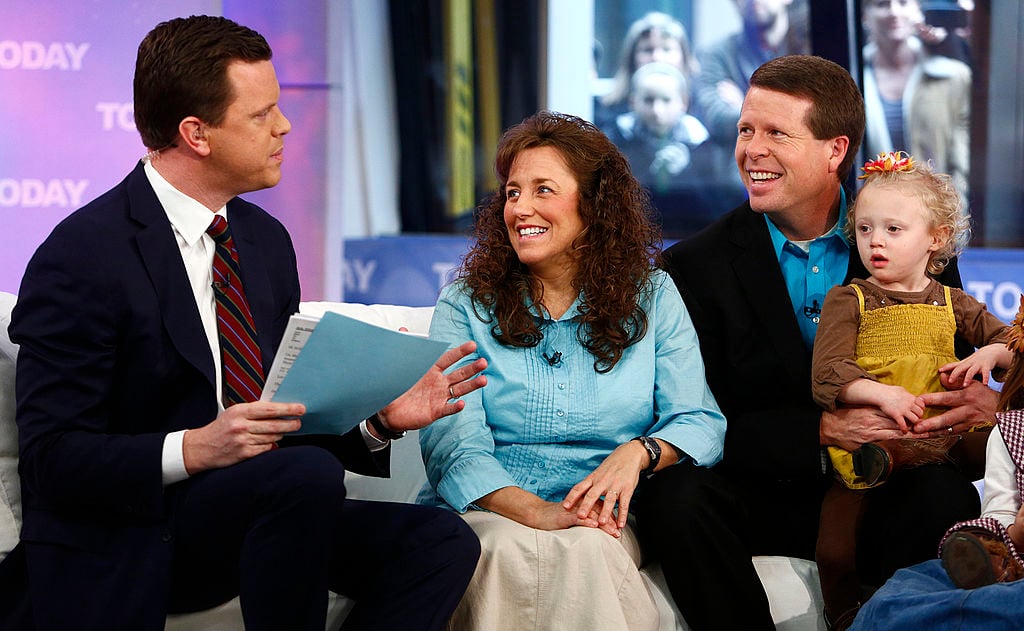 Many of the birthday posts do seem to follow a formula — and family critics noticed. Many took to Reddit to roast Jackson's birthday post, and they claimed it seems like Michelle doesn't know many of her younger kids.
"Jana is probably the one who makes the cake, reminds her who has the birthday and tells her not to forget to post," a Reddit user wrote. "I bet the text is saved and she fills in for boy/girl and changes accordingly."
"The whole message is SO clunky and blatantly generic," another wrote "There's nothing about his personality at all – the comment about him wanting his drivers license seems like such a desperate attempt to dredge up ANY information about him at all."
"Well when you have to write 19+ birthday posts a year + grandkids it's going to be hard to come up with something new each time," yet another added.
We hope Jim Bob and Michelle know all of their kids on a personal level and that critic speculation is just that. We'll have to wait for the next birthday to come around to compare.
Check out Showbiz Cheat Sheet on Facebook!