'Counting On': Derick Dillard Highlights Unequal Treatment in the Duggar Family
Derick Dillard has been incredibly active on Instagram ever since Counting On premiered its 11th season on July 7. Not only has the father of two answered questions on his personal social media accounts, but he has also taken to commenting on TLC's post about the Duggar family. Derick and Jim Bob Duggar clearly have some issues to work out, and while it once seemed like their drama was all about the family's reality TV show, it looks like it may have bled into their personal dealings, too. Derick recently took to Instagram to highlight how he and his wife, Jill Duggar are treated differently than the rest of the Duggar kids.
Derick Dillard and Jim Bob Duggar's feud just reached a new level
Derick and Jim Bob's feud appears to have started way back in 2017 when Derick and Jill decided to walk away from Counting On. Initially, it looked as though Derick was fired by TLC for comments he made about Jazz Jennings. Derick has insisted that that was not the case. Rather, he claims, he and his wife were threatened and harassed into continuing to film, long after they had wanted to step back from the spotlight.
Since their 2017 ousting from Counting On, Jill and Derick have stepped away from the Duggar family. None of the Duggar kids were on hand to help Jill and Derick move into their new house in 2019. After the family moved into that home, Derick began to spill Duggar family secrets. He has released several interesting tidbits of information. First, Derick claimed Jim Bob keeps all of the family's TLC earnings for himself. He has also accused Jim Bob of purposefully blocking several of the Duggar kids from taking jobs outside of the family, and he has reported that Jim Bob is keeping Jill away from her siblings.
Derick Dillard claims he and his wife have been subjected to unequal treatment by Jim Bob and Michelle Duggar
Derick isn't just pointing out where Jim Bob has acted unfairly when it comes to the family's show. The law school student also claims that unfair treatment extends into the Duggar family's personal life. Derick took to Instagram to claim that he and his wife are not invited to family events. Initially, it was assumed they were not invited to family events because filming would be taking place, and it would be difficult to navigate the cameras around them. That is not the cause of their lack of involvement, though.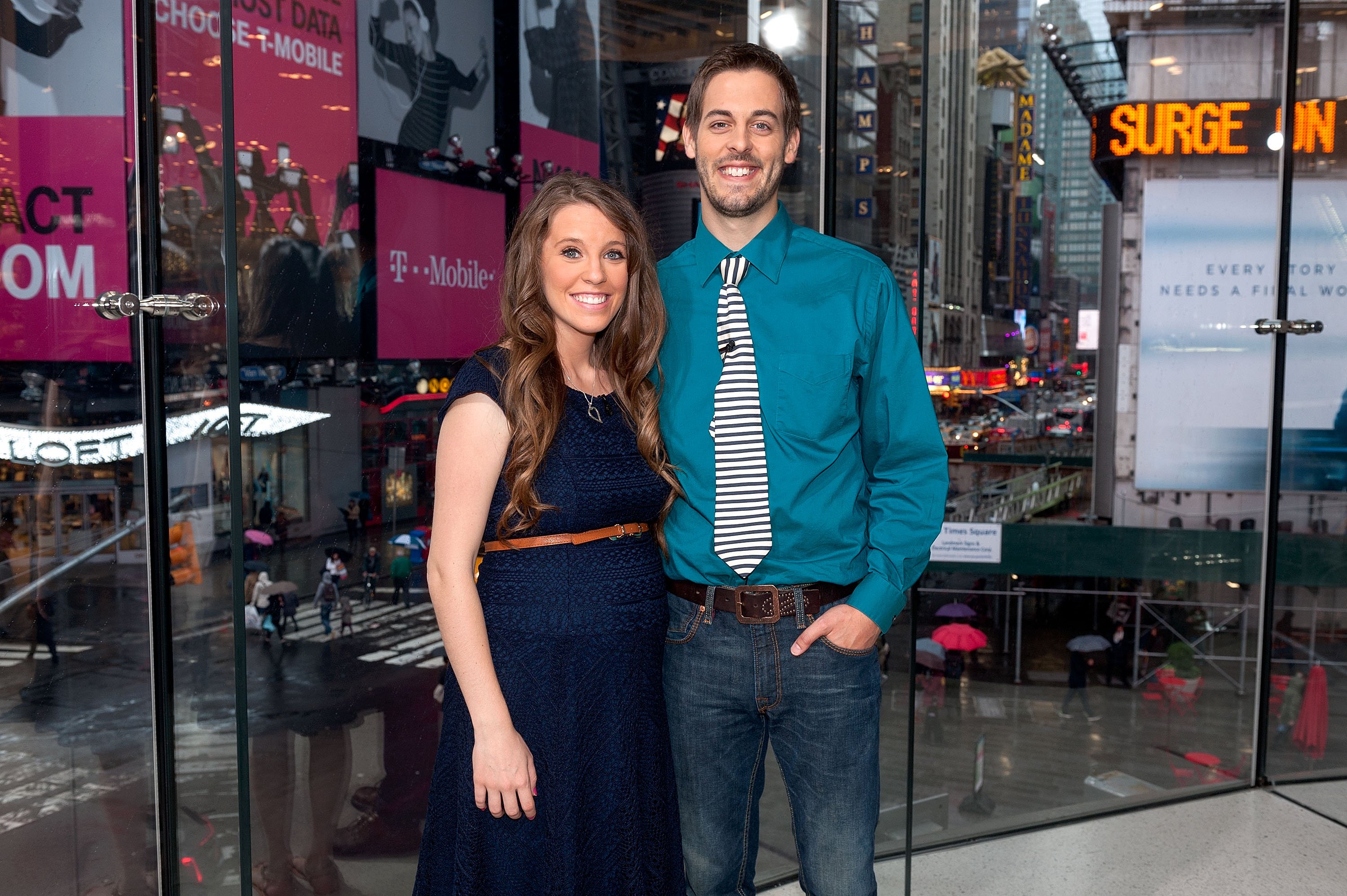 Derick pointed out on Instagram that he and his wife did not receive an invitation to a recent Duggar family Zoom call, but other members of the family who are no longer appearing on Counting On were invited. He noted that Austin Forsyth and his wife, Joy-Anna Duggar, have chosen to step back from filming, but they were invited to the call. Josh Duggar and his wife, Anna Duggar, were also included in the family event. TLC has been careful to avoid showing Josh on camera after his 2015 molestation and cheating scandal. That, however, hasn't stopped Josh from popping up at every family event chronicled by the family.
Jill isn't the only Duggar who has been effectively cut off from her family
Jill may have been cut off from her famous family, but she isn't the only Duggar offspring who has been disowned, at least for a period of time. An insider sat down with The Hollywood Gossip and claimed that Jinger Duggar and her husband, Jeremy Vuolo, were briefly cut off by Jim Bob and Michelle Duggar when they decided to move to Los Angeles.
According to the same insider, Jinger was only welcomed back in when a church elder warned Jim Bob that disowning his daughter would reflect poorly on him. Jinger has long been a fan favorite. For years, family followers rooted for Jinger to break away from her strict upbringing and build her own life. While she hasn't strayed as far from the family's ultra-conservative Christian beliefs as family critics had hoped, she is doing things her own way. Jinger has dyed and cut her hair, wears pants, and many followers believe she uses birth control to plan her family. Jinger and Jeremy didn't announce their first pregnancy for more than a year after they married. They recently announced they will be welcoming a second child in November 2020.