'Counting On': Did Jeremy Vuolo and Jinger Duggar Hire an Image Consultant? Their Instagram Feeds Make It Seem That Way
Jinger Duggar and Jeremy Vuolo's move to Los Angeles in the summer of 2019 shocked fans of Counting On. The duo, who had previously lived in Laredo, Texas, just didn't seem like the type of people who would find LA a comfortable place to live, considering their conservative Christian belief system. However, they have settled into life in a major metropolis, and their Instagram feeds show it. Some followers are now wondering whether the duo hired an image consultant to help them adapt to a more mainstream audience after their beliefs got them booted from two partnerships.
Jinger Duggar lost 2 partnerships in late 2019
Jinger attempted to carve out a career as an Instagram influencer in late 2019, but her endeavor wasn't successful. In December 2019, Jinger partnered with Fonuts, a boutique donut company based in LA, to promote a unique flavor. Within days of her Instagram post going live, the company issued an apology and ended its partnership with Jinger. The now-deleted apology claimed the company was not aware of Jinger and Jeremy's beliefs before agreeing to partner with the couple.
Around the same time, she began promoting an event with Rebekah Minkoff. When the partnership with Fonuts failed, Jinger pulled out of the charity event with Minkoff, though it is unknown who pulled the plug on the event. Since then, Jinger has been keeping a relatively low profile. But some fans think she and Jeremy might have something up their sleeves.
Jinger and Jeremy might be working with an image consultant
Something strange is happening on Jinger and Jeremy's Instagrams. In the past month, they've been posting more content, and it looks like they've suddenly figured out a way to be somewhat relatable. Jeremy's recent post — a picture of himself, his wife, and daughter Felicity walking through a crosswalk — might seem familiar. While he never mentions it in his caption, the picture is strikingly similar to the Beatles' Abbey Road album cover.
He has also shared a picture of himself and Felicity rocking matching Vans sneakers, as well as a photo of the father-daughter duo playing soccer. Jinger's feed, which features a variety of snapshots, has undergone some changes, too. In recent weeks, the content and style have become much more uniform.
The nature of the feeds, and the swift change in what is being presented to followers, has led some to question whether the couple is working with a professional. Neither Jinger nor Jeremy have commented on the matter. But based on Fonuts' now-deleted apology, the couple has been working with a talent agent. So an image consultant could be a likely next step.
Are Jinger Duggar and Jeremy Vuolo jockeying for a spinoff show?
At this point, Jinger and Jeremy are tied with Jill Duggar and Derick Dillard for the title of the most interesting Duggar couple. Derick and Jill are no longer employed by TLC, and there are some rumors that Jinger and Jeremy may have negotiated a private contract. If that's true, then it's possible the couple could be jockeying for a spinoff series on the network.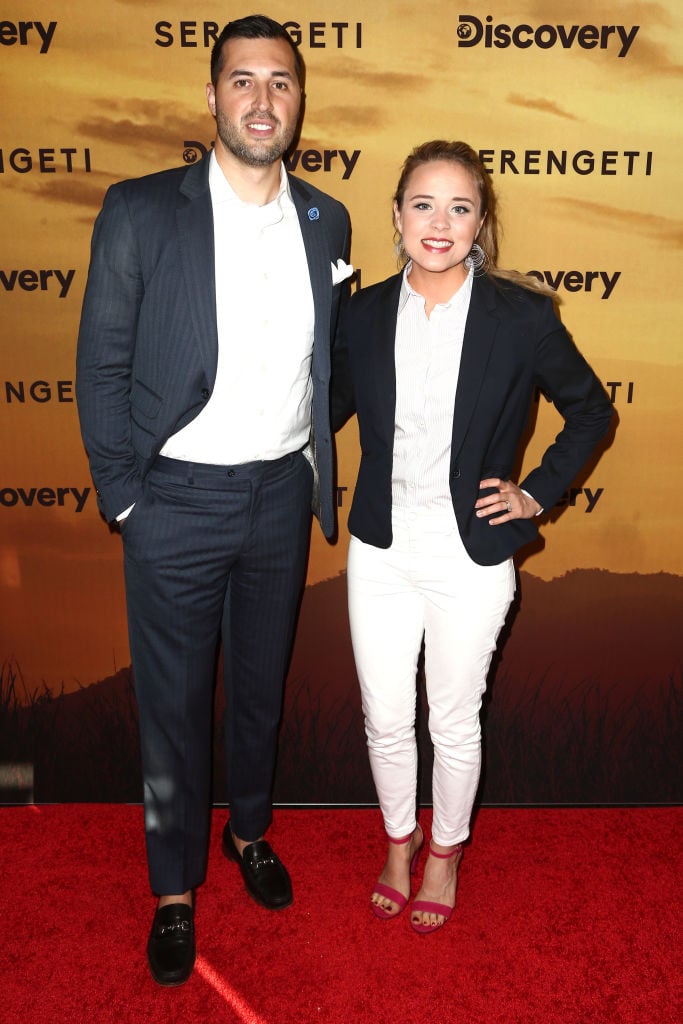 Think about it. The rest of the Duggars who participate in Counting On are pretty dull. Jessa Duggar and Ben Seewald aren't doing anything of note. Joy-Anna Duggar and her husband, Austin Forsyth, both look undeniably uncomfortable on television. And Josiah Duggar and his wife, Lauren Swanson, don't seem to have any kind of spark for many viewers.
Jinger and Jeremy are the only pair with a storyline worth telling, and they might be trying to modernize their image to make a case for a spinoff series. Whether that will happen remains to be seen.