'Counting On': Duggar Family Accused of Ignoring Arkansas COVID Guidelines for 'Ultimate Family Fall Festival'
Counting On stars Jim Bob and Michelle Duggar have such a large family that it's nearly impossible for them to follow Arkansas state COVID guidelines. The Duggars have 19 children, with many still living at home. Meanwhile, the state has recommended limiting gatherings during the holiday season to 10 or fewer people. Despite the recommendations, the Duggar family hosted "the ultimate family fall festival" on their Arkansas property in late November.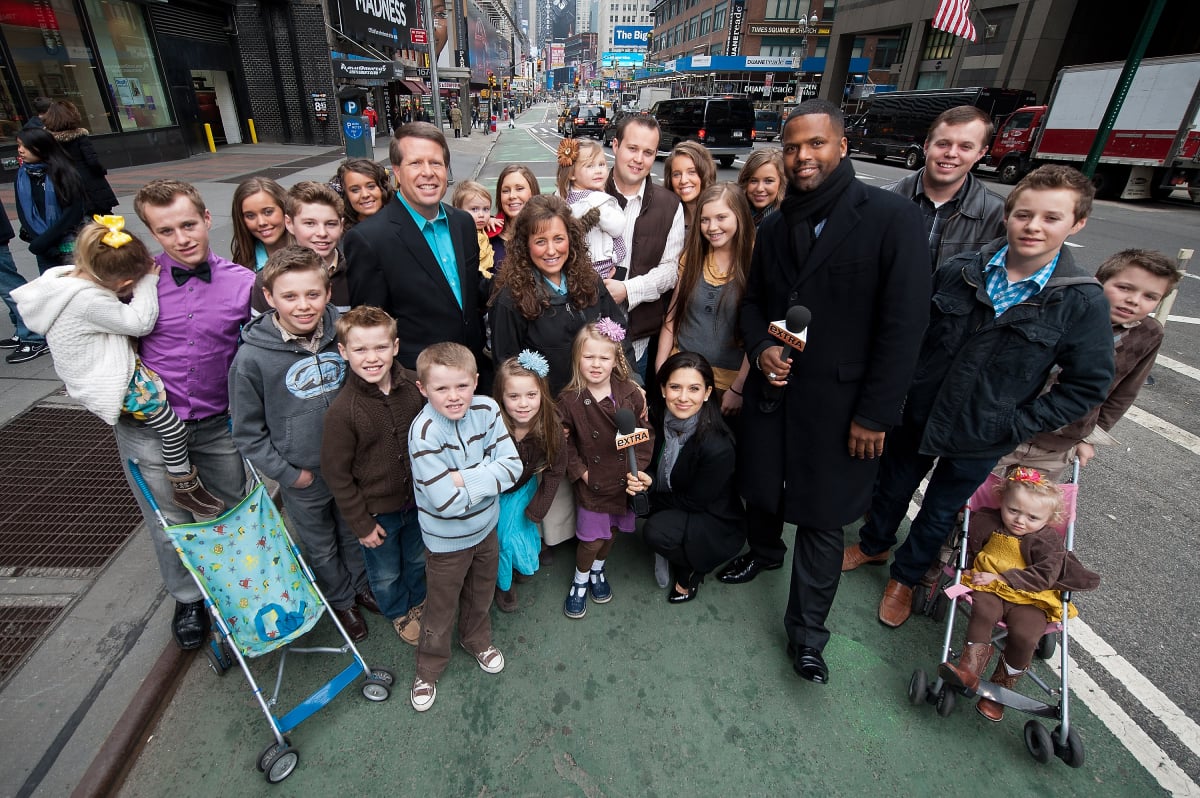 The 'Counting On' stars ignored new Arkansas COVID guidelines
According to the Arkansas Center for Health Improvement (ACHI), in November COVID-19 was being transmitted in the state at "unprecedented and rising levels." This led to a record number of new infections, hospitalizations, and deaths.
"While the holidays bring joy and thanksgiving, we have documented transmission events that occurred at family gatherings and celebratory events," the ACHI website reads. "The ACHI Health Policy Board strongly encourages families to forgo large family gatherings and to celebrate with household members, joining extended family by telephone, video, or other electronic means."
In early November, the ACHI recommended that Arkansas families take logical steps two weeks in advance if they wished to bring different households together during the holidays. Those steps included communication, planning, reducing exposure, and testing.
It's not clear if the Duggars took any of those steps. But they did host a large family fall festival with dozens of people in attendance.
Jessa Duggar posts 'ultimate family fall festival' video
The Duggars were not shy about holding a large gathering. Jessa Duggar posted a video of the festival on YouTube and on Instagram.
"The ultimate family fall festival consisting of pie contesting, wood splitting, water balloon slingshotting, pumpkin painting, caramel apple dipping, pumpkin bowling, kite building, skillet tossing, hay riding, chili eating, and more! Click the link in my profile to watch the fun!" Jessa wrote in the caption.
In the video, all of Jim Bob and Michelle's adult children and their families were at the festival, with the exception of Jill Duggar and Derick Dillard. There were approximately 40 Duggars at the event, plus even more family friends.
If anyone in the Duggar family has tested positive for COVID-19, they have not shared that news publicly.
Did the fall festival video reveal that another 'Counting On' star is courting?
During Jessa's fall festival video, she takes viewers on a tour of all the activities. At one point, she comes across her brother Jed who is painting a pumpkin. Jessa then asks her brother, "Are you going to paint one for your darling?"
"Yeah," Jed replies before asking, "Wait, how did you know?"
Many fans took this brief exchange as proof that Jed has a secret girlfriend and will soon be announcing a courtship. Jed's brother Justin Duggar just announced his engagement to Claire Spivey, and fans are pretty sure that Jed is next. Some fans even asked Jessa for more details on Jed's mystery woman.
"Jed has a darling???? Do tell!!" one excited fan wrote. Another added, "I thought the same thing!"
Another hint that Jed is courting is that he joined social media late last year. As a rule, Jim Bob and Michelle's kids don't start Instagram accounts until they are courting. But they seem to have relaxed the rules a bit in recent years.
Fans will have to stay tuned to find out if Jed has a new lady in his life. Counting On is currently on hiatus, but in the meantime fans can find episodes on Hulu.