'Counting On': Everything We Know About Jed Duggar's Secret Fiancée Katey Nakatsu
Another Counting On star is getting married. But for the first time ever, the family has chosen to keep the news a secret. According to a leaked video, Jed Duggar popped the question to Katey Nakatsu, and she said yes. Here's everything we know about Jed's secret fiancée.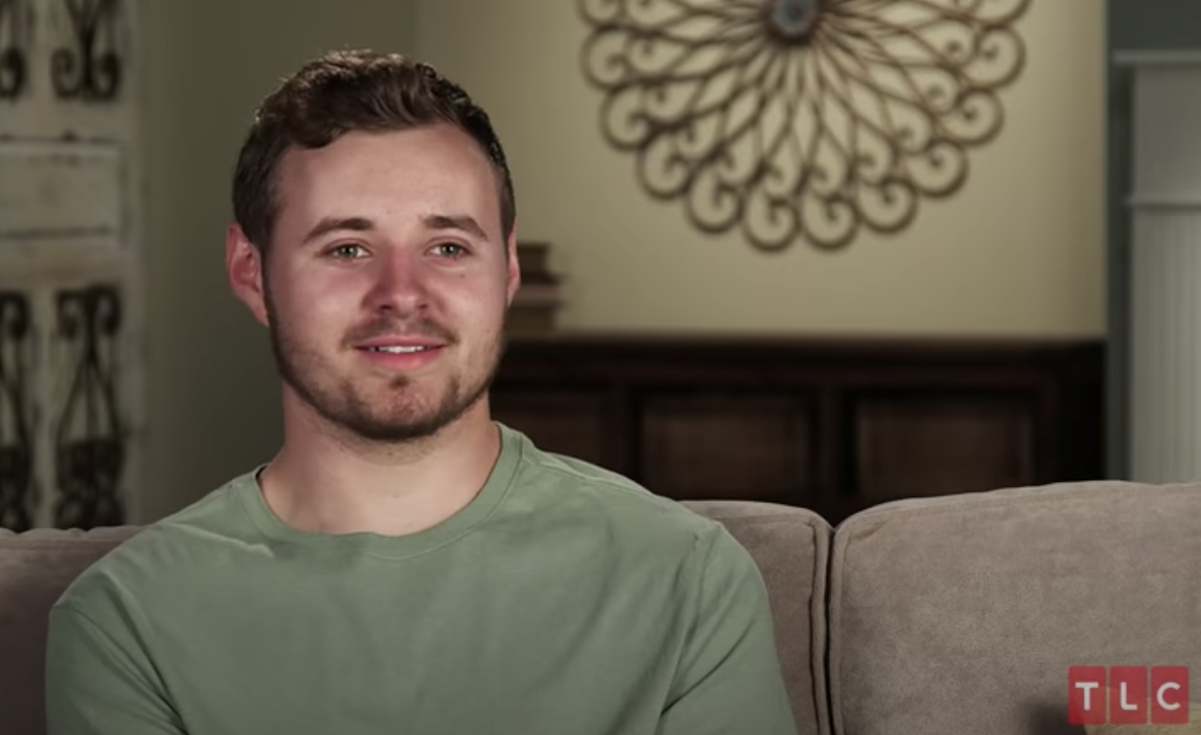 'Counting On' star Jed Duggar is doing things differently
For more than a decade, the Duggars have been the stars of their own reality TV show Counting On. During that time, nine of Jim Bob and Michelle's children have tied the knot. Each time one of the kids starts courting, the family makes a big announcement. The same thing happens with engagements.
But for some reason, Jed and Katey are keeping things under wraps. As a result, no one knew they were courting, much less engaged. Not much is known about Jed's new fiancée, either. But, internet sleuths have done their due diligence and have uncovered quite a bit of tea.
Katey Nakatsu doesn't have social media
According to The Hollywood Gossip, it appears that Katey's family has the same social media rules for their children that the Duggars do. Katey doesn't have any social media accounts. But, her family has their own website. And that's where Counting On fans found a treasure trove of info.
Like the Duggars, Katey's family is part of the fundamentalist evangelical community. But, they are more modern than the Counting On stars in a few different ways. Instead of being homeschooled, Katey actually went to a brick and mortar school and graduated in 2016.
Another shocker is that Katey's parents — Kory and Kim Nakatsu — are divorced. This is quite rare in the fundamentalist community and a big no-no in the Duggar world.
The Nakatsus recently moved to the same state as the 'Counting On' stars
While the Duggars have strong roots in Arkansas, the Nakatsus have moved around quite a bit. Kate worked with a prison ministry program in Florida back in 2018. Then, her family briefly relocated to Arizona. In late 2020, the Nakatsu family bought a home near the Duggars property in Tontitown, Arkansas.
Like Jed's big brother John David, Katey is a pilot who earned her Solo Flight Certificate last year. The family website also indicates that Katey is 22 years old, just like her future husband. And, she has a sister named Lauren. However, it's not clear who's the older sister and who's the youngest.
Jed Duggar's best friend shares more details
According to Katie Joy on the Without A Crystal Ball YouTube channel, a man named Tristan Jamal Miller claims to be Jed's best friend. And, he has shared some top secret info about Jed's upcoming wedding on social media. When a follower asked Tristan if Jed really was getting married, he gave a candid response.
"Yes, he is. And, I said it in one of my Stories, so just go look at the other one. It's a lot to explain," he wrote in response.
When another asked why Jed and Katey were being so secretive, he said he had "no clue." However, he did drop a major bomb when he said that had "to be there April 2. I gotta be in the wedding."
Did the 'Counting On' star and his bride get a new house as a wedding gift?
When the rumors started swirling that Jed and Katey were engaged, there were claims that Kateyi's dad had purchased the couple a $600,000 property in Springdale, Arkansas. Just minutes away from the Duggars.
But, it turns out that the house wasn't for Jed and Katey. Instead, the property is for Katey's father, stepmother, and siblings. This is the house the family purchased in late 2020 to make their move from Arizona.
The Counting On Easter Special is now available to watch on TLC.com