'Counting On': Fans Demand to Know Why Jinger Duggar Isn't Sharing More Photos of Her New Baby
Where's that baby? Counting On fans are wondering where Jinger Duggar's new daughter is. Since giving birth to her second child in November 2020, the reality star has shared just a handful of photos of the little one, much to the disappointment of some of her followers. 
Jinger Duggar welcomed daughter Evangeline Jo in November 2020   
RELATED: 'Counting On' Viewers Slam Jinger Duggar's Husband, Jeremy Vuolo, For Possibly Putting His Newborn In Danger
Jinger, 27, gave birth to daughter Evangeline Jo on Nov. 22. She arrived at 11:26 p.m. and weighed 7 lbs. 
"We are so thankful to God for this precious little angel!" Jinger wrote in an Instagram post announcing the news. 
This is the second child for Jinger and her husband, former pro soccer player Jeremy Vuolo. The couple also has a daughter named Felicity who was born in 2018.
Jinger stays quiet on social media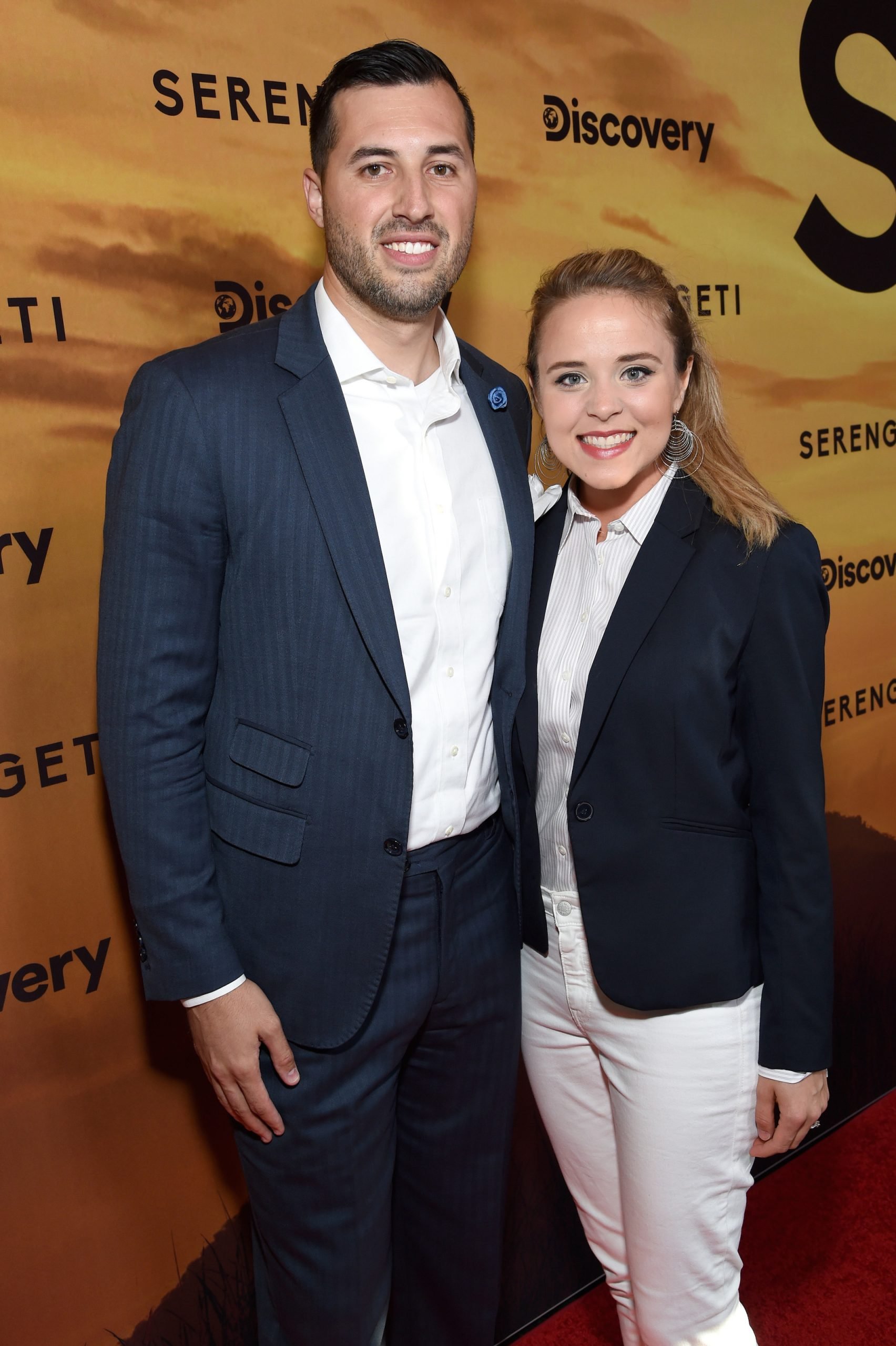 Since bringing home the newest addition to their family, Jinger and Jeremy have been fairly quiet on social media. She's shared a handful of updates on her Instagram account in the two months since becoming a mom of two, including photos of family getaways to the beach and the mountains. Jeremy has likewise kept a low profile on his Instagram account. 
On Jan. 13, the couple announced that they were "taking a short break" from their podcast, The Hope We Hold, which they launched in June 2020.
In an Instagram post sharing the news, Jinger and Jeremy said they planned to "reset going into this year and focus on baby Evangeline and Felicity! We'll be back soon though!"
'Counting On' fans wonders what's going on with Jinger's baby
Jinger and Jeremy seem to be focusing on their family right now. But their fans are still eager for news — and photos — of baby Evangeline. After Jinger shared an Instagram post about her post-baby workouts on Jan. 21, some commenters were quick to ask why they hadn't seem more of the baby, who Jinger and Jeremy have nicknamed Evy Jo. 
"Why have we not seen her for a while?" one wanted to know.
"I totally understand the desire for privacy, (especially for kids) but I noticed you and Jeremy have not been sharing pics of the girls. Is there a reason you have decided not to be more public?" another asked.
Some people pointed out that the couple shared plenty of photos of their daughter Felicity (nicknamed Lissy). 
"Why do you not share pictures of new baby like you did for your other child?" a critic asked.
"Photos constantly of Lissy till baby was born, now both fell off the radar," another person wrote.
A few of Jinger's followers speculated that she might be sharing fewer images of her children because of "creepy" people on the internet. Others said she probably had her hands full with a toddler and an infant and just didn't have time to post. 
There have been reports that the Counting On couple are feeling overwhelmed since Evangeline's birth. An anonymous source close to the pair told The Sun that Jinger is "exhausted," especially since she has no family nearby to help with the kids. They are reportedly considering hiring a nanny to help with childcare. 
Check out Showbiz Cheat Sheet on Facebook!