'Counting On' Fans Have a New Theory Why Jessa Duggar Has Not Announced She Is Pregnant With Baby No 4
Counting On star Jessa Duggar appears to be following in her parents' footsteps. While her sisters Jill and Joy-Anna are making headlines about breaking away from Jim Bob and Michelle and have left Counting On, Jessa has emerged as the daughter who is carrying on the family's brand. The 28-year-old married Ben Seewald in 2014 and the couple has already welcomed three children. Now, many fans believe Jessa is pregnant with baby number four. They've also developed a theory as to why she hasn't announced the news yet.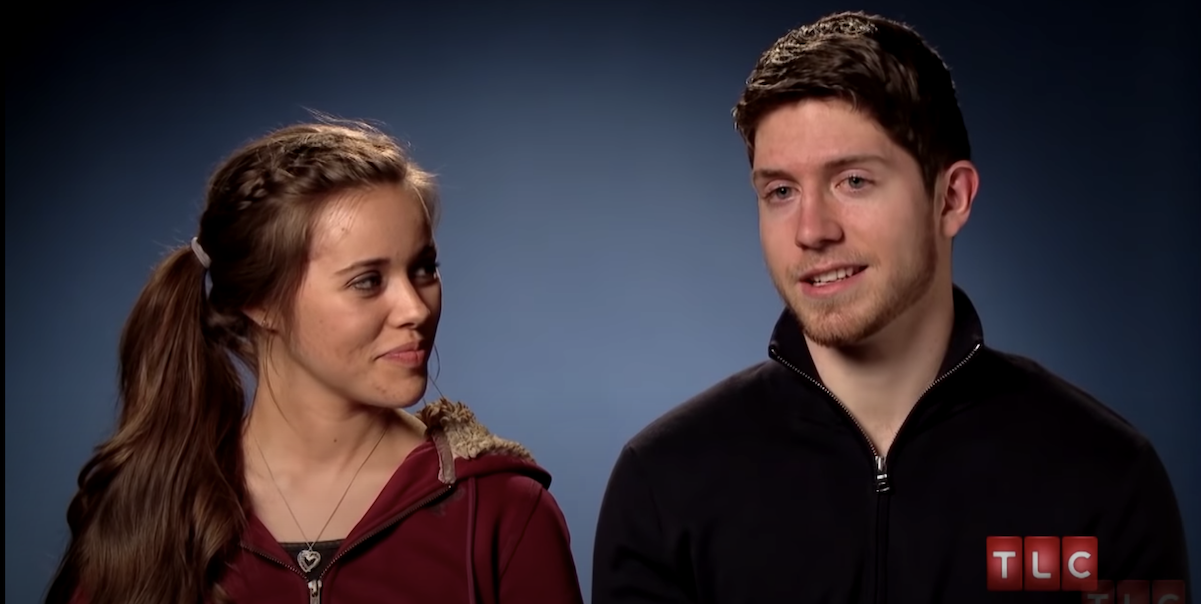 The pregnancy speculation has heated up in recent weeks
Jim Bob and Michelle are the parents of 19 children, and eight of them are married with kids of their own. A month rarely goes by when there isn't fan speculation about a courtship, an engagement, or a possible pregnancy.
As Cafe Mom points out, the speculation that Jessa is pregnant again has heated up in recent weeks. Jess and Ben are already the parents of Spurgeon, 5, Henry, 3, and Ivy, 1. Even though her daughter is still in diapers, some fans believe that Jessa is expecting again. And some are sure she's having twins.
Jessa sparked the pregnancy speculation when she posted a picture of Ivy on Instagram. The photo featured Jessa's daughter playing with two baby dolls. In the caption Jessa wrote, "A baby with her babies."
Because it is common practice for parents to give their children a baby doll to get them used to the idea of a younger sibling, many fans believe this photo is proof that Jessa is prepping baby Ivy to be a big sister of two.
'Counting On' fans have a theory about why Jessa hasn't announced she's expecting
The photo of Ivy definitely got fans talking about another baby (or two) for Jessa. While many are convinced the news is coming soon, they've also developed a theory about why Jessa hasn't made her announcement yet.
Cafe Mom noticed the theory on a Duggar fan Instagram account that claimed Jessa was waiting to share the news until she gets a bigger house. If Jessa and her family are getting ready to move to a bigger home, it's possible she wants to plan out the timing of her two big announcements. Fans believe the news of a new home will come first, and the baby news will follow after.
RELATED: 'Counting On': If Things Are So Bad for Josh and Anna Duggar Why Won't Jim Bob Duggar Let Her and the Kids Appear on the Show?
Jessa and Ben have lived in the same house since they got married. But over the years they've seemingly outgrown the modest two-bedroom home. With the couple already having two toddlers and a baby, another baby or two would make things pretty cramped.
The 'Counting On' stars have a noticeable pattern when it comes to their pregnancy announcements
Over the years, Counting On fans have made a sport out of trying to detect pregnancy clues in Duggar social media posts. However, the family actually has a noticeable pattern when it comes to pregnancy announcements.
There's never been any evidence that the Duggar women hint at pregnancies in their social media posts before revealing their news to fans. As a rule, the women in the family tend to wait until the beginning of their second trimester to break the news.
They don't announce pregnancies too early because they want to get past the riskiest weeks. Some of the Duggar women have suffered miscarriages, and dealing with tragedy in the public eye isn't easy.
Because babies are their brand, the Duggar women don't go to great lengths to hide pregnancies, either. When a baby is on the way, they want the world to know. This means that if Jessa is pregnant, she will let her fans know when she's ready.
Episodes of Counting On are available on Hulu.