'Counting On' Fans Have 1 Major Question About Jinger Duggar's Instagram
Counting On star Jinger Duggar has made quite a name for herself since appearing on the show. In addition to being a reality star, she's also accumulated more than 1.3 million Instagram followers. But Duggar's Instagram has changed quite a bit through the years, and it now has fans asking one major question.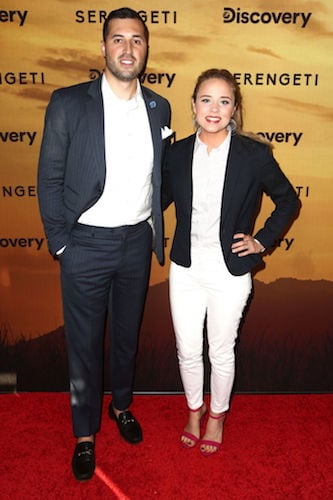 Jinger Duggar often features her husband and daughter on her Instagram
Duggar's Instagram is full of her family in the same way most of her siblings' accounts are. She often features photos of her husband and daughter, though she occasionally posts a solo photo while posing a question in the caption (about hair, cooking, etc.). Duggar always dotes on Felicity and often posts photos with heartfelt captions to describe the joy she feels with her daughter; some even thought her Mother's Day post hinted at a pregnancy because the words about time spent with her daughter sounded so sentimental.
Duggar's Instagram content has recently shifted
When Duggar first started posting to Instagram, her photos weren't any different from most social media users. She's always loved photography, though, and she definitely had more of a creative eye than other members of her family. But while she and Vuolo were still living in Texas, she used the same preset filters and typical angles as anyone else.
RELATED: 'Counting On' Fans Warn Jinger Duggar to Stop Posting Photos With Her Husband: 'We Think It's Fake'
As time went on, Duggar's Instagram became more and more professional. She had a knack for editing, and she often posted selfies with her daughter or photos with friends when the two first moved to L.A. But in more time, her content changed. Her photos became much higher quality and now almost exclusively feature Vuolo and her daughter. Her photos over the past few months have been very different from what she used to post.
Fans wonder who takes her photos
Duggar has posted plenty of photos to her feed that appear to be professionally done. Her recent picture featuring her and Vuolo cuddling against the wall is another example. And fans can't help but wonder who is the photographer behind the images.
RELATED: Jinger Duggar Removed a Video of Her and Jeremy Vuolo From Her Instagram Feed After Severe Backlash
"I wonder who's taking their photos…" one user commented. "I am curious… Who takes all these wonderful pictures of u [sic] all!" another person wrote. This isn't the first image where people have questioned the couple's photographer. Their photos walking down the sidewalk have also received similar questions.
Duggar and Vuolo have yet to respond to fans' questions
Duggar tends to answer fans questions occasionally, as does Vuolo. But neither has acknowledged any of the questions about who takes these photos. It's most likely a tripod and self-timer situation, especially because social distancing practices are still supposed to be in place.
However, it's also possible the two do have a friend or hired a photographer to take the images. Still, they don't usually give credit or tag anyone in the photos (they have done this on occasion), which leads us to believe they are taken using a self-timer. Still, fans can't help but wonder who is the person, if any, behind the camera.