'Counting On': Fans Suspect the Duggars Just Flew to California Because Jinger Duggar Had Her Baby
Did the Duggar family just get a little bit bigger? Jinger Duggar of Counting On was due to give birth to her second child with husband Jeremy Vuolo on Nov. 19. So far, there hasn't been a birth announcement to let fans know the baby is here. But fans of the famous family suspect Jinger's baby may have already arrived — and that some members of her family are visiting her in California to celebrate. 
Jinger Duggar's husband Jeremy Vuolo poses for photo with her younger sister 
On Nov. 22, Jeremy took to Instagram to share a photo of himself posing with Jinger's younger sister Jordyn Duggar. 
"Happy Sunday from me and the lil homie Jordyn," he captioned the image. 
As 11-year-old Jordyn appears to be hanging out in Los Angeles with her brother-in-law, many of Jeremy's Instagram followers assumed she had traveled there — along with other family members — to be present when Jinger gave birth. 
"Well that must mean there are some family members in town. Good news coming," one person commented. 
"Does this mean baby girl is here, since family is in town?" another asked. 
Jana Duggar takes a trip with her brothers 
In a separate Instagram post, Jinger's older sister Jana Duggar shared that she was "taking a little Sunday afternoon flight" with her younger brother Jeremiah and Jedidiah Duggar. A few people thought they were also traveling to the West Coast to celebrate the arrival of the newest member of the Duggar family. 
"Flying to LA by chance?? To meet a certain little brand new human?" one asked. 
"This look like they are going to visit Jinger and Jeremy," another commenter. 
However, as another person pointed out,  flying from Arkansas (where Jana and her brothers live) to California is a "really long way away in a single engine Cessna."
Some critics are concerned the Duggars are traveling during a pandemic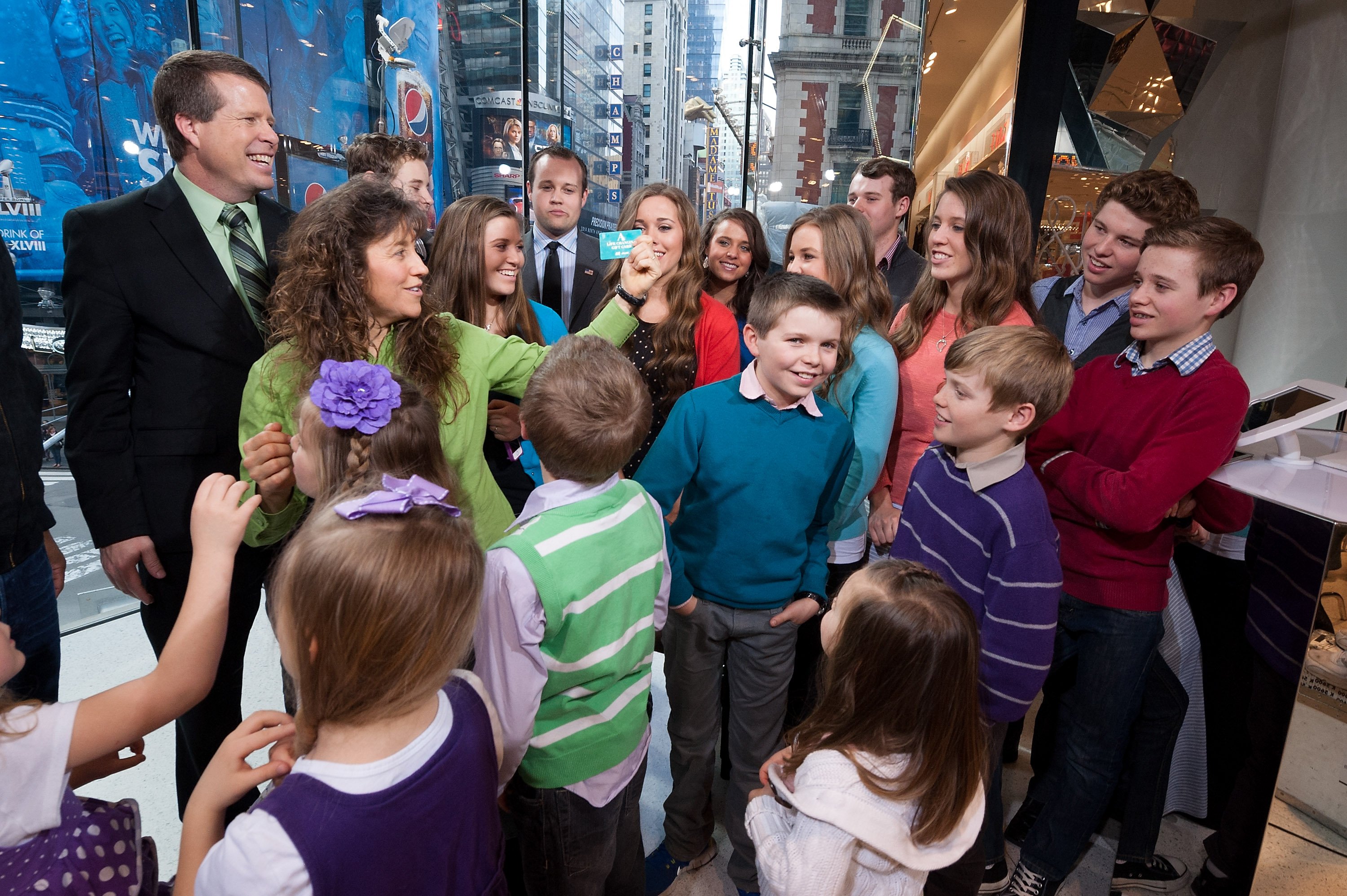 It's not clear exactly which members of Jinger's family might be visiting her in California. But several critics questioned the family's apparent decision to travel despite guidance from health officials to stay home because of a rise in coronavirus (COVID-19) cases. 
"Why are you people traveling during the pandemic????" one person asked on Jeremy's post. 
"Lol obviously they think God Almighty is going to save them from covid," another wrote. 
California has seen a steep rise in coronavirus cases in recent days. The state's department of public health is currently asking that anyone who travels into California from another state or country self-quarantine for 14 days after arrival. In Los Angeles County, where Jinger and Jeremy live, the five-day average of new COVID-19 cases was 4,097, as of Nov. 22. The county has shut down all indoor and outdoor dining for three weeks and says a new stay-at-home order could be coming if case numbers continue to rise. 
Check out Showbiz Cheat Sheet on Facebook!