'Counting On' Fans Think 1 Major Clue Hints That Jill Duggar Is Pregnant: 'Doesn't That Seem a Little Strange?'
'Counting On' viewers are convinced Jill Duggar is hiding a pregnancy.
Jill Duggar and Derick Dillard no longer star on TLC's Counting On, but the two are still well known among the show's viewers. Duggar is a fan favorite and one of the most-followed family members behind her older sister, Jessa Duggar.
Fans have long been curious whether Duggar and Dillard will have a third child. And now, one clue has them convinced the couple is expecting baby no. 3.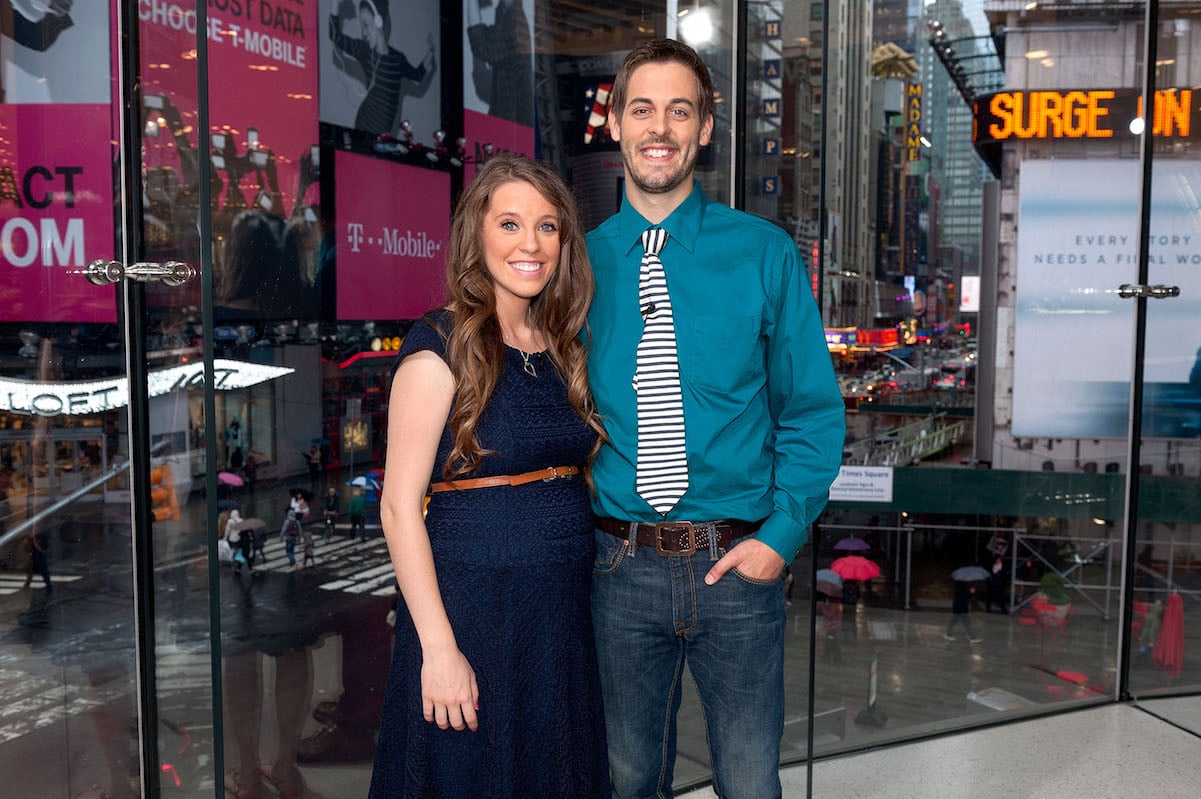 Jill Duggar had difficulties during pregnancy
Duggar was the first daughter of Michelle and Jim Bob's to have any kids, though her pregnancies didn't go smoothly. Duggar hasn't outwardly spoken much about her pregnancy complications, but during her time on the show, fans saw that Duggar was in labor for several days. She eventually got a bacterial infection, and after spending nearly 72 hours in labor with her first child, Israel, she had a C-section.
Her second child, Samuel, was also delivered via C-section, and she was in labor for nearly 40 hours during that delivery. Fans have inferred that Duggar and Dillard do not want any more children due to issues during pregnancy.
Duggar and Dillard have hinted they're using birth control
Ever since Duggar and Dillard left Counting On, they've taken their lives in a different direction than some of the other Duggar family members. Michelle and Jim Bob do not believe in birth control, though it's been suspected that some of the children use it.
Dillard hinted to fans that he and Duggar were using birth control when he replied to an Instagram comment back in April 2019. "We never said we don't believe in birth control," he wrote. "Each Christian family should follow God's leading for their own family, regarding when and how many kids to have." Dillard also noted that his parents waited more than a decade to have kids, suggesting they were not against birth control methods.
'Counting On' viewers are convinced Duggar is pregnant once more
Recently, viewers of the show have become more convinced that Duggar could be pregnant with the couple's third child. The biggest clue? Duggar's Instagram hiatus. It's common among the Duggars to take a pause from Instagram shortly before announcing another baby; it's the same reason fans once thought Kendra Duggar was expecting.
As of August 18, Duggar hadn't posted an Instagram photo in nearly month, and viewers have noticed. "Jill hasn't been active on Instagram since July 25th. Doesn't that seem a little strange?" one Reddit user asked. "I hope she has baby no. 20," someone wrote, referring to Michelle and Jim Bob's 20th grandchild. Other fans picked out additional hints, such as Duggar's younger son wearing a shirt that read, "Big bro."
Though some are convinced, Duggar and Dillard haven't made any kind of announcement, nor have they said whether they want more kids.