'Counting On' Fans Think Derick Dillard's Teeth Still Need Major Work Even After Getting His Braces Removed
The latest season of Counting On may have ended a while ago, but we're still keeping up with the gigantic Duggar family on social media. We know Jessa Duggar recently had her daughter, and many other members of the family are currently pregnant and reporting on their kids and families via Instagram. Even Jill Duggar, the fan favorite who's no longer on Counting On due to her husband, Derick Dillard, is still giving her fans plenty of updates on her life with her family and two sons.
Most recently, Jill and Derick celebrated their anniversary — and fans noticed Derick finally got his braces off. Unfortunately, it seems many still think he needs major dental work following the removal.
Derick Dillard got braces after extensive jaw surgery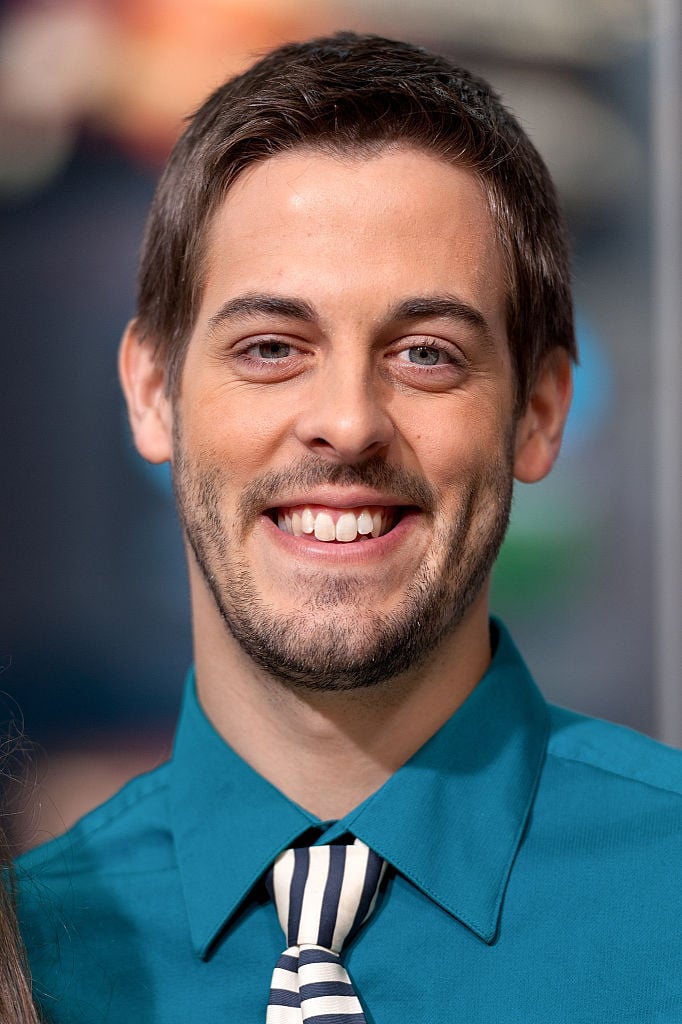 Derick Dillard has been the center of Duggar controversy for many years following his removal from Counting On — and it seems his dental work has also been scrutinized by the public. Way back in 2015, Derick and Jill took a mission trip to El Salvador — and upon his return, fans noticed his face shape had changed dramatically. While many wondered if his sunken-in cheeks were the result of illness, he later explained that he had gotten palate expansion surgery for his jaw before the trip, though something seemed to go amiss while he healed. Post-surgery, Derick then needed braces to fix the alignment of his teeth.
After Jill had their son, Israel, in 2015, Derick opted to get ceramic braces — and he's had them for way longer than average. Some users on Reddit even think Derick has gotten self-conscious over his changed face shape and braces over the years, too. "I feel bad for Derick because it changed his features so much, and not for the better. He looks so odd now. I'm sure there was a less invasive way to treat whatever problem he was trying to fix," a Reddit user commented.
Judging from Jill Duggar's Instagram photos, he recently got his braces off
Over the last few months, fans have taken to Jill's Instagram to question when Derick was finally going to get his braces removed — and it seems the day has come. Jill posted photos to her Instagram of her and Derick celebrating their "anniversary weekend getaway," and to everyone's surprise, the photos featured her husband with a braces-free smile.
While many fans took to the comments section to wish Jill a happy anniversary, just as many noted Derick's smile. "Did derick get his braces off omg [sic]," one fan noted. And another added, "yes derick got his braces off this week jill confirmed on another picture [sic]." Yet another one of Jill's followers cheerfully added, "He finally has his braces off!!!!"

Fans think he still needs serious dental work
While many of Jill's followers seem to be happy that Derick finally got his braces off, others seem to think he should get even more dental work to fix the alignment of his teeth. "Not one to judge but hes had those braces for a long time and his front teeth arent centered. I'd be so annoyed [sic]," a fan commented on Jill's anniversary photos. And Jill added another sweet photo of her with Derick on Instagram that showed off his brace-less smile even more. Again, fans shared their opinions. "Derick's teeth are incredibly off centre. The one front tooth is directly in line with his nose, like Tom cruise's is [sic]," another added.
While many agreed that Derick's teeth could look better, others wanted the focus to be on the couple's anniversary instead of his dental work. "People it's there Anniversary, there not on here to show Dericks teeth. Quit talking about his teeth [sic]," a fan added — and others seemed to agree.
Will Derick read the comments on the photos and take them to heart? We're not so sure. Either way, as long as he's pleased with the outcome, nothing else matters.
Check out Showbiz Cheat Sheet on Facebook!