'Counting On' Fans Think Jinger Duggar and Jeremy Vuolo Are Getting Ready to Make a Big Announcement
Counting On stars Jinger Duggar and Jeremy Vuolo have been important cast members of the TLC show since they started their official courtship in 2016. Over the past five years, fans have grown to love the couple's more progressive nature and have been intrigued watching the Vuolos start a life in California.
Now, though, some think Duggar and Vuolo are preparing to make a major announcement.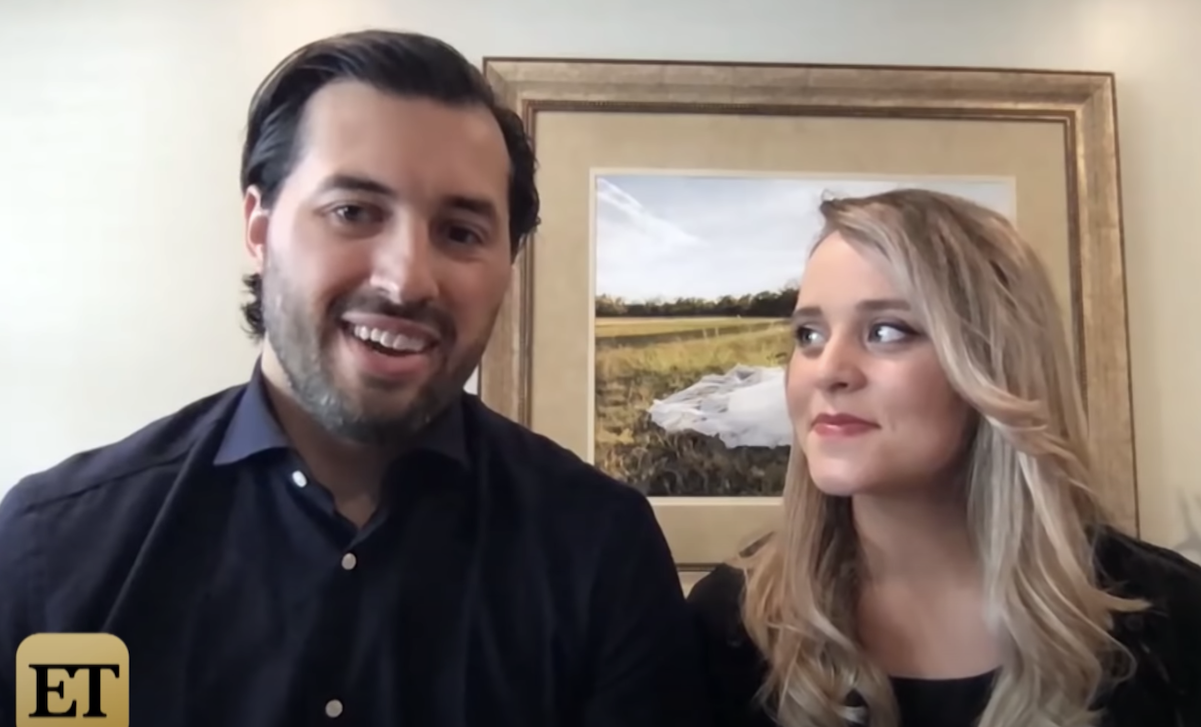 Jinger Duggar and Jeremy Vuolo moved to California in 2019
When Duggar and Vuolo were first married back in 2016, they relocated to Laredo, Texas, where Vuolo was working as a pastor at the time. The two started a life there and gained some independence from Duggar's family, which fans liked to see. Many were rooting for the couple to become more progressive, which, in some ways, has happened.
In 2019, the couple made an announcement that they would be moving from Texas to Los Angeles, California, in order for Vuolo to attend graduate school at The Master's Seminary. The couple and their daughter, Felicity, relocated to the West Coast.
In May 2020, the two announced that they were expecting a second child. Their daughter, Evangeline Jo, was born in November 2020. And now, some think the two are preparing for another announcement.
Some are convinced Duggar and Vuolo are preparing to announce a change
Those who follow the Duggar family often take to Reddit to discuss theories and rumors about the reality television family. And now, some are convinced Duggar and Vuolo are preparing to announce a big change — though they're not exactly sure what it is. Vuolo is set to graduate this May, though, which means the couple will have to think of their next move now that he'll no longer be a graduate student.
"I definitely think we're in for some change or announcement. My guess was he's going to be athletic director at some Christian college," one user on Reddit suggested, given that Vuolo is a former professional soccer player.
"They clearly went through something around the time shortly after [baby no. 2] was born," another user added, referring to the couple pressing pause on their accessories brand and podcast. "As to what that something is, [I don't know], but it does seem plausible that it might involve leaving LA."
Duggar and Vuolo have not made any kind of announcement thus far.
Some fans have realized Duggar and Vuolo aren't showing off their newborn daughter
It's possible that Duggar and Vuolo are weaning off of their relationship with social media. For a while, the two were promoting their podcast, accessories line, and overall lifestyle on Instagram. Now, it seems they've taken a bit of a step back starting with posting photos of their younger daughter. The two announced Evangeline Jo's birth and shared several photos with fans, but recently, they've kept her almost entirely out of the spotlight.
The couple is still showing off their daughter, Felicity, but it seems they've slowed down with that, too. They're only posting photos of Felicity from the back, so as to intentionally hide her face from the public.