'Counting On' Fans Think Jinger Duggar's At-Home Workouts With Her Husband Are Relationship Goals
Jinger Duggar's followers don't always approve of her relationship with Jeremy Vuolo. In the past, they've warned the Counting On star that her husband is a "dictator" and noted that he sometimes appears to cut her off in their Instagram videos. Some have speculated that Jinger, 26, is insecure in her marriage to the 32-year-old former pro soccer player and feels that she needs to work to keep his attention.
But a recent Instagram post from Jinger has fans singing a different tune, with one declaring the couple "relationship goals" because of their new quarantine hobby. 
Jinger Duggar and Jeremy Vuolo work out together 
In a June 10 Instagram post, Jinger shared a photo of herself in her workout gear as she drank from a water bottle. 
"I've been keeping myself active with some home workouts!" the reality TV personality shared. "Jer and I try to work out together, usually when Felicity's down for her nap. It's good motivation having a workout buddy to keep you going."
Jinger's talked about her workouts in the past, so it's no surprise that she's staying healthy even when gyms are closed. 
"I really enjoy working out," she said in an Instagram Q&A in August 2019. "In the mornings I really enjoy getting up and getting a workout in. I just feel so much better after I do it."  
Fans love that Jinger and Jeremy exercise together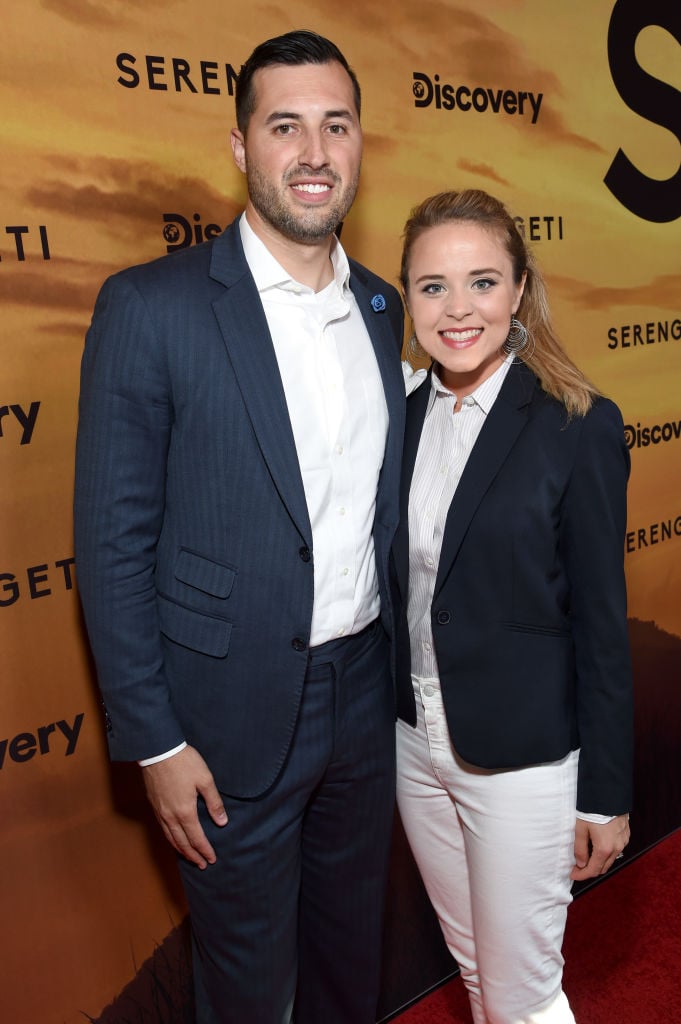 Commenters on Jinger's Instagram post were excited to see that she and her husband of more than three years exercise together.
"Way to go, girl!! Y'all are #relationshipgoals!!" one wrote. 
"Amen to that! one of the best parts of shelter-at-home has been able to work out with my husband every day and model the habit for our kiddos," another commented. 
Others are excited to see Jinger in shorts 
While some people praised Jinger — who is currently expecting baby no. 2 — for staying fit when getting out is difficult, others focused on something else. They couldn't get over that she was wearing shorts in the photo she shared. One person praised Jinger for "wearing proper work out clothes." 
"I always want to cringe watching your sisters work out in skirts. So uncomfortable and dangerous," they added. Jinger and her sisters grew up wearing modest clothing that showed little skin. They also didn't wear shorts or pants. But Jinger, along with several of her siblings, have relaxed their dress code in recent years. 
Others chimed in to say that the pregnant mama looked "great" and was "rocking" her workout style. 
But unsurprisingly, there were also a few critics. "So thighs are no longer considered nakedness in the Bible?" one asked. Others chided Jinger for working out while pregnant, which they worried would be harmful to her baby. But supporters quickly shot down the naysayers, writing that Jinger could dress how she liked without compromising her faith and pointing out that doctors typically recommend exercise for pregnant women. 
Check out Showbiz Cheat Sheet on Facebook!