'Counting On' Fans Warn Jinger Duggar to Stop Posting Photos With Her Husband: 'We Think It's Fake'
Jinger Duggar and Jeremy Vuolo have been married since 2016, and for a long time, fans loved them together. Duggar started wearing her own clothes and doing things a bit differently than her family, and it seemed to resonate well with fans. But over time, something changed. Fans felt like they noticed something different in Duggar and Vuolo's behavior toward each other. And now, people are warning her to stop posting so many photos with her husband because it's starting to sound fake.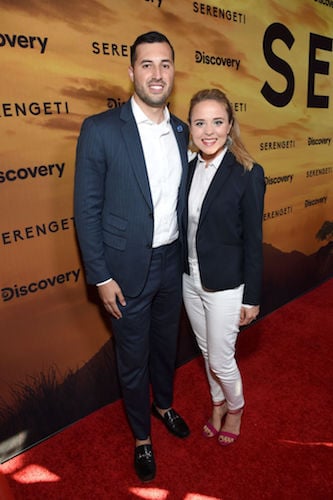 Jinger Duggar and Jeremy Vuolo wed in 2016
Duggar and Vuolo didn't meet in the way that most of Michelle and Jim Bob Duggar's kids meet their spouses. The two were introduced through Jessa and Ben Seewald, who had met Vuolo when they visited Texas back in 2015. Vuolo then came to Arkansas to visit, and he and Duggar instantly hit it off.
The two courted for a few months before Vuolo proposed; they seemed eager to start their lives together and planned a wedding quickly. Once they wed, they moved to Texas, where Duggar started living a different life than the way she was raised. And people were happy to see her branching out.  
RELATED: Jinger Duggar Removed a Video of Her and Jeremy Vuolo From Her Instagram Feed After Severe Backlash
Fans are starting to think there's something off about the couple's relationship
In the beginning, Duggar and Vuolo's relationship seemed strong. It looked like they had a good dynamic and were extremely happy together. But over time, fans have started to look at them a bit differently. People have accused Vuolo of seeming too controlling, and some think that he was the one behind Duggar dying her hair blonde. Critics of the show have picked apart the couple's relationship and think that Vuolo might not be so nice to her behind the scenes. Still, it's important to note that nothing of that sort has been proven.
One user suggested the couple should stop posting photos together
Duggar recently posted a photo alongside Vuolo, thanking him for loving her so much. And while some fans thought it was heartfelt and sincere, others suggested that Duggar should stop posting so many photos with Vuolo. "The more you post about your love, the more we think it's fake," one user wrote, complete with clapping emojis. The comment received more than 200 likes. "Your style has been so clouded by Jeremy's choices," another user added, suggesting Duggar doesn't have the ability to think for herself. It seems like fans think that Duggar and Vuolo's marriage is a bit superficial.
RELATED: 'Counting On' Critics Think Jinger Duggar's Childhood Photos Look 'Sad'
Duggar relationships can be hard to read  
The Duggars all seem happy in their marriages on social media. But social media isn't always the best indicator of whether someone is happy, as people often post photos to portray a perfect life that could actually be far from perfect. For that reason, Duggar relationships aren't always easy to read. Fans have long thought that some of the Duggar marriages are arranged, which makes it even harder to know how the couples truly feel about each other. Still, fans' and critics' thoughts are only speculation; there is nothing to prove that any of the Duggar couples, including Vuolo and Duggar, are unhappy.