'Counting On': Has Anna Duggar Been Scrubbed From The Series?
Anna Duggar has never been an official participant of Counting On, but in recent seasons, she's popped up, from time to time, to offer her thoughts on life within the Duggar family. Family followers were never really okay with Anna's small role in the series. After all, the show was launched after Anna's husband, Josh Duggar, admitted to molesting his siblings as a teen and cheating on his wife. Family critics feared Anna's participation meant Josh was financially compensated for the show. While Anna appeared in past seasons, it looks like she has been thoroughly scrubbed from the upcoming season's promo. Is TLC trying to distance themselves from Josh because of an impending legal problem?
Anna was included in the last season of Counting On
While Anna Duggar hasn't been a credited participant in Counting On, TLC wasn't exactly hiding her either. The mother of six was included in a maternity photo shoot that was featured on the series. Anna even offered up some commentary on the famous family during the previous season of the show. Anna, along with five other Duggar ladies, was pregnant in 2019.
RELATED: Here's Why 'Counting On' Fans Think Anna Duggar is Purposely Defying Her Husband, Josh
Anna had shown up, from time to time, in previous seasons, too. She, along with her six children and husband, appears to live on the Duggar property, so it would make sense that she might show up in the background. Josh, however, never appears on the show. Many family critics believe the omission of Josh was required by TLC before they agreed to move forward with Counting on.
Anna is no longer included in any promotional material
Anna appears to be scrubbed from the upcoming season of the series, at least, she didn't appear in the video promo released by TLC, and she wasn't included in promotional photos that were released when the upcoming season was announced.
RELATED: Joy-Anna Duggar Announced Her Newborn Baby Girl Will Arrive in August 2020
Anna isn't the only Duggar family member that appeared to be missing from the promotional material. Joy-Anna Duggar and her husband, Austin Forsyth, weren't heavily involved in the promo video and they weren't featured in the promotional photos. Their absence seems to indicate what family followers have long assumed; the duo is no longer interested in being involved in the series. Austin and Joy also made the decision to announce their pregnancy on their personal YouTube channel.
Does the Department of Homeland Security's interest in the family have something to do with it?
Back in November 2019, rumors began to swirl that the Duggar family was being investigated by the FBI. While that wasn't true, another federal agency was on hand. The Department of Homeland Security issued an official statement to KNWA about their visit to a property owned by the family. A spokesman told the news station that they were investigating a Duggar-owned property. The federal agency did not mention who exactly they were looking into, but family critics strongly believe that Josh is somehow involved.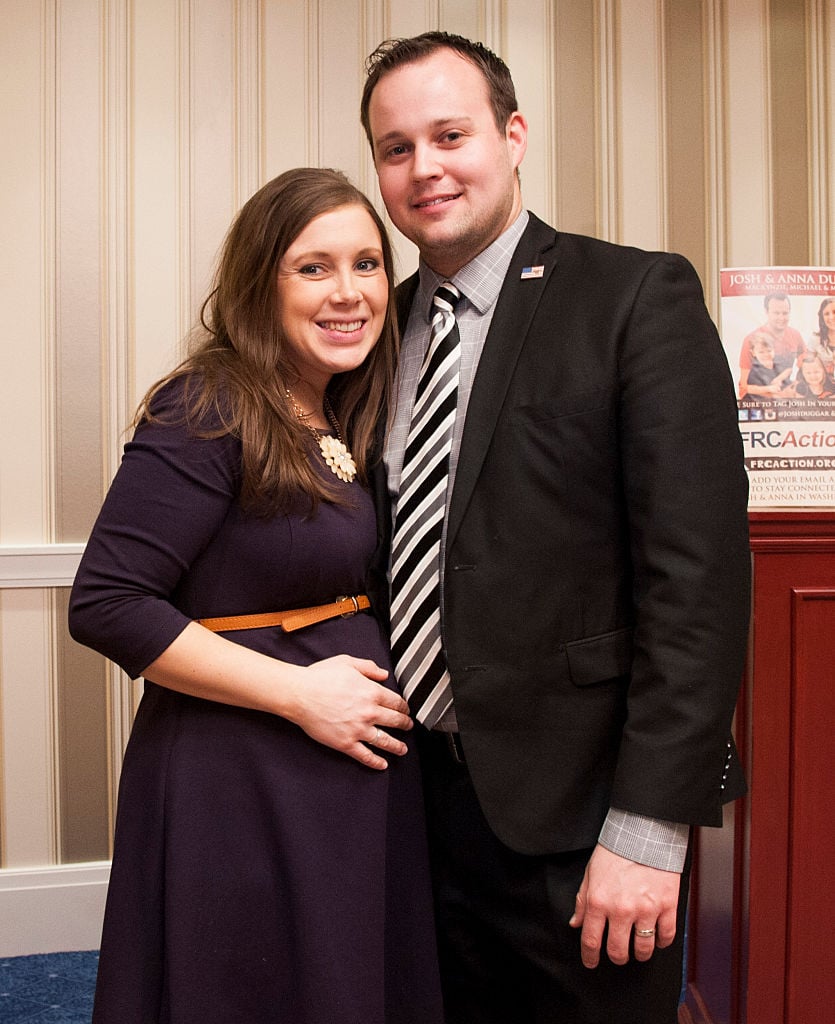 RELATED: Derick Dillard's Recent Tweet Makes A Lot of Sense In Light of The Duggar Family Raids
If Josh is linked to the federal investigation that appears to be still ongoing, it makes sense that TLC would want to put more space between themselves and Josh, even if they have to cut Anna from the series altogether to get it. Josh has not appeared on the reality show since his back-to-back scandals. There were some murmurings that the network was considering bringing him back, but there doesn't seem to be any truth to those allegations.