'Counting On': How Will Derick Dillard and Jill Duggar Celebrate The Christmas Holiday This Year?
The Dillard family and the Duggar family remain at odds, more than a year after Derick Dillard started spilling secrets from behind the scenes of Counting On. Derick and his wife, Jill Duggar, didn't join the Duggars for their Thanksgiving celebration, and they weren't on hand for the family's annual ugly Christmas sweater party. So, what are the Dillard family planning for Christmas? It doesn't sound like they'll be seeing Jill's family for the holiday, at the very least.
Derick and Jill spent Thanksgiving with the Dillards
Christmas may be upon us, but the Dillard family's Thanksgiving celebration is still firmly stuck in the heads of Duggar family followers. Family followers were surprised when Derick made it clear that he and his little family were rarely, if ever, invited to family gatherings. In fact, Derick hasn't been on hand for a family event for years. Jill has shown up from time to time to celebrate select events, like her Buddy group members' birthdays.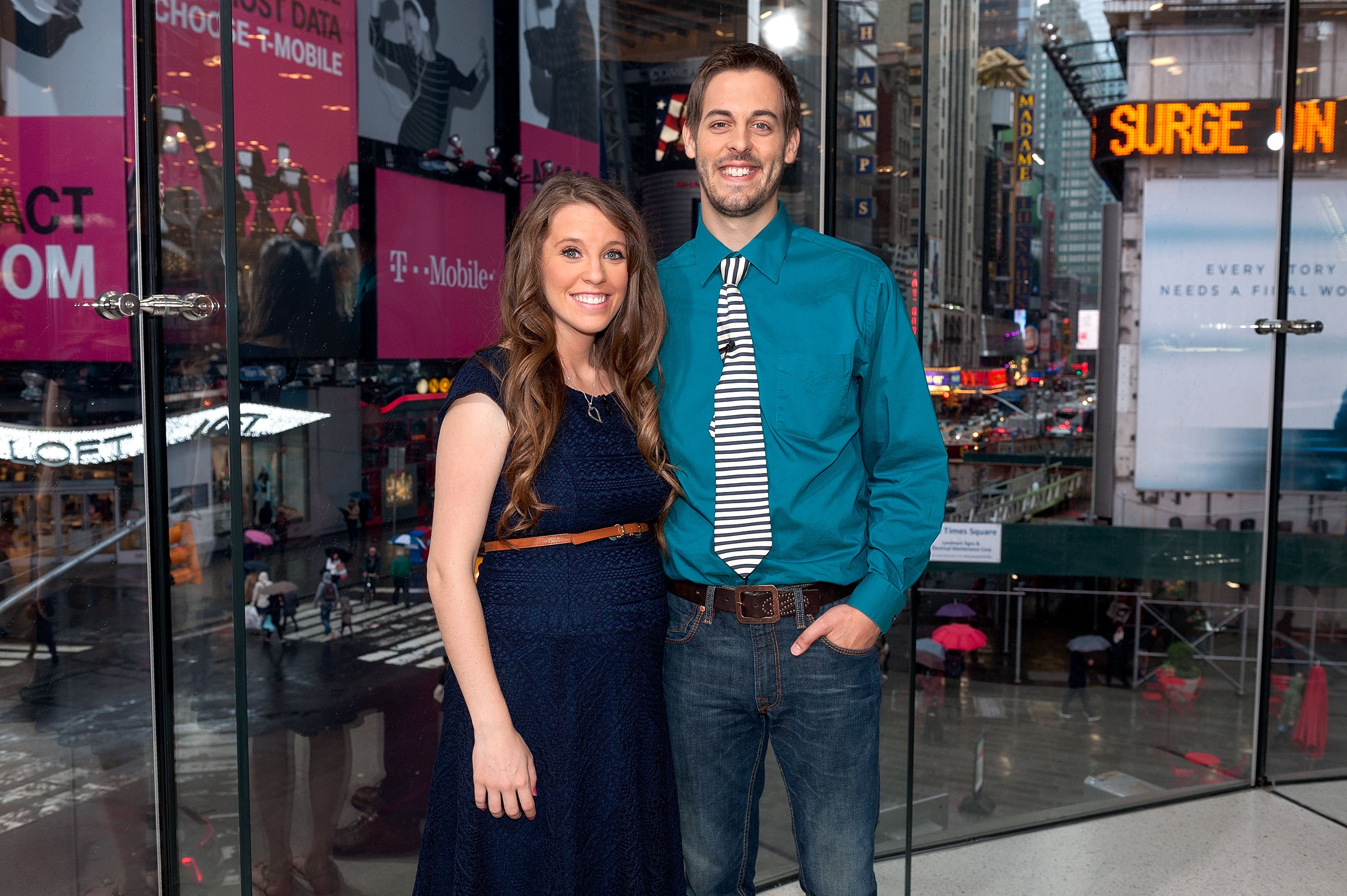 They didn't attend the massive family fall event, and they didn't stop by the Springdale, Arkansas home on Thanksgiving, either. Instead, they spent the time with Derick's family, who could not travel to visit family in Oklahoma. It wasn't much different than other recent holidays, though. Thanksgiving 2019, found Derick and Jill enjoying festivities with friends instead of the Duggars. Jill wasn't on hand even as the Duggars welcomed several new family members in November 2019. 
They will be doing the same for Christmas
During a recent Q & A video on YouTube, Derick and Jill laid out their holiday celebration timeline. The pair shared how they spend the evening of Thanksgiving decorating their home for the holidays and how they deal with Santa Claus and family gift-giving. During the entire video, the Duggar family was mentioned exactly once.
Derick and Jill made it clear that Derick's mom will likely be joining them for a Christmas lunch. Still, Christmas morning will remain quiet for the couple and their two children. They said they prefer to celebrate Christmas morning as a small family before opening the holiday to extended family members. Later, Jill mentioned that the Duggar family hosts a gender-specific secret Santa, so each family member buys a gift for just one sibling of the same gender. Beyond that, Jill never mentioned seeing her family for Christmas.
What caused such an extreme rift between Jill and her family?
The rift between Jill and Derick and the Duggar family seemed subtle at first, and a reason for her absence from family events wasn't initially given. Then, Derick started talking. The father of two and law schools student took to social media to lambast TLC and Jim Bob Duggar for failing to pay them for their time on the show. He claimed that he and Jill were not allowed to live their lives. He also said that they were blackmailed into staying on the show long after they wanted to leave.
Later, Derick would claim that he and Jill had to hire a lawyer to recover money from their time on TLC. He told fans that Jill was able to recover little more than minimum wage. Still, the money seems to be helping them live a debt-free life. The lawyers reportedly got involved shortly after the pair left the show in 2017. Derick's timeline seems to coincide with when the Dillards and the Duggars seemed to stop communicating.