'Counting On': Is a Duggar Family Wedding Happening This Weekend?
Justin Duggar, Jim Bob and Michelle Duggar's 14th child, shocked fans in September 2020 when he announced his courtship. Then just 17, no one saw the surprise courtship coming. Since then, things have been much more predictable. Shortly after his 18th birthday, Justin announced his engagement to Claire Spivey. The pair are planning their nuptials, and while a wedding date has been leaked, family followers think the actual ceremony is happening much sooner than expected.
Justin Duggar and Claire Spivey have a wedding registry with a wedding date set
Duggar family followers discovered a password-protected wedding registry for Claire and Justin several weeks back. The date on the registry places their wedding ceremony at the end of February 2021. The date does somewhat align with how the Duggars operate. The Feb. 26 wedding date is three months after the pair announced their engagement.
Three months seems like the amount of time most Duggars wait between engagement and wedding date. Jessa Seewald and her husband, Ben Seewald, announced their engagement in August 2014 and were married on Nov. 1, 2014. Joseph Duggar proposed to his wife, Kendra Caldwell, at the end of May 2017. The pair were married at the beginning of September 2017. The pattern held for Josiah Duggar, too. Josiah announced his engagement in March 2018 and was married in June 2018.
Family followers don't believe that date is accurate, though
While the timeline makes sense, family followers aren't 100% convinced that the date listed on the wedding registry is the couple's actual wedding date. The Duggars have been known to provide false event dates, especially on online registries. InTouch Weekly points out that Josiah provided a fake wedding date on his Bed, Bath and Beyond registry when he married Lauren Swanson in 2018.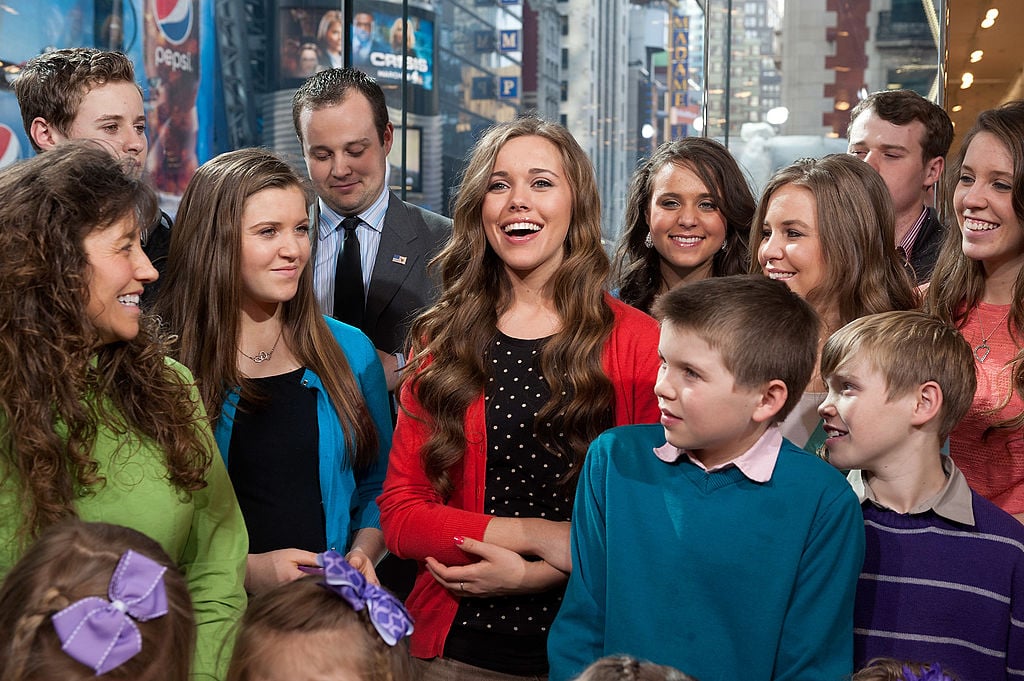 Several other Duggars have provided false information, too. The reason is simple; they want to keep fans from spying on their big day. Justin and Claire would have even more reason to lie about when they are getting hitched. The pair's wedding will likely flounce all safety guidelines that have been set in place to prevent the spread of COVID-19. The Duggars have already been criticized in the media for failing to follow protocols. The family has hosted several large gatherings in recent months.
There are a few clues that suggest a wedding is happening very soon
The Duggar family has gone largely silent on social media, a sign that some family followers believe point to an upcoming wedding event. Normally, the Duggars share their daily life on Instagram, but posts have been few and far between in the last three weeks. Monsters & Critics notes that the family completely glossed over Jana and John-David Duggar's 31st birthday.
Claire, her mother, Hilary Spivey, and several Bates boys appear to be in Springdale, Arkansas. Several other out-of-state members of the Duggar family's social circle appear to be in town, too. It seems unlikely that a ton of traveling would be going on for no reason at all, and the only upcoming event the Duggar family has is Justin and Claire's wedding.
Finally, Reddit users strongly suspect that the Duggar family is now trying to throw fans off the trail. In recent days, photos of Justin after a wisdom tooth extraction have been posted to social media. The pictures would explain why Claire and her mother are in town. A wisdom tooth extraction doesn't explain the other visitors to the area. Critics suspect the Duggars are using old pictures to keep fans from figuring out that a wedding is likely underway. For now, fans will need to wait and see.