'Counting On': Jana Duggar Spotted With Rumored Beau Stephen Wissmann In New Photo
'Counting On' star Jana Duggar is best known for NOT being married. In fact, cans have dubbed her the 'Cinderella Duggar.' But now, it appears she may have actually found love. And, in new photos Jana has been spotted with her rumored beau Stephen Wissmann without any of her family around.
Counting On fans are convinced Jana Duggar is courting Stephen Wissmann. The rumors began a few weeks ago, when a photo surfaced of the "Cinderella Duggar" spending Christmas with the Wissmann family in Nebraska. Now, a second photo featuring the rumored couple has sent the rumor mill into overdrive.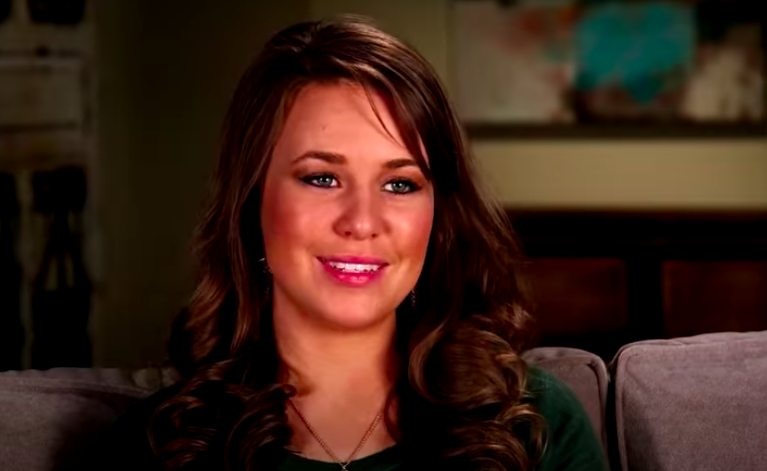 Jana Duggar is the only single adult female in the family
At the age of 31, Jana is the oldest daughter of Jim Bob and Michelle Duggar. For more than a decade, Counting On fans have watched Jana stay home and help raise her siblings as her younger sisters — Jill, 29, Jessa, 28, Jinger, 27, and Joy-Anna, 23 — have gotten married one by one.
Because of Jim Bob's strict rules, Jana must live with her parents until she's married. The next oldest daughter who is still living at home is 15-year-old Johannah. She's followed by 13-year-old Jennifer, 12-year-old Jordyn, and 11-year-old Josie.
Two other 'Counting On' stars just tied the knot
Of course, Jana also has 10 brothers. Her older brother Josh, 33, was the first of the Duggar kids to get married back in 2008. Jana's twin brother John David, 31, is also married, and several of her younger brothers have already tied the knot.
Joseph, 26, and Josiah, 24, got married in 2018 and 2019, respectively. The two most recent Duggar kids to walk down the aisle are Justin and Jedidiah. Justin, 18, married Claire Spivey on February 27. While Jedidiah, 22, married Katey Nakatsu on April 3.
'Counting On' fans are sure the Jana Duggar courting rumors are true this time
As the "Cinderella Duggar," Jana has been linked to a number of possible beaus over the years. But the rumors have always been proven false. This time, though, fans are confident that Jana and Stephen are really courting.
Speculation began earlier this year when a photo surfaced of Jana at the Wissmann family Christmas celebration in Nebraska. The fact that Jana chose to spend the holiday with Stephen's family instead of her own says a lot. Christmas is a BIG deal in the Duggar household.
Then, in early April, the Wissmanns attended Jed and Katey's wedding in Arkansas. This was another huge sign that Jana and Stephen were courting. Due to COVID, the wedding guest list was limited. But, the Wissmanns made the cut.
A new photo of Jana Duggar and Stephen Wissmann has emerged
The first pic of Jana that sparked the courting rumors was a candid shot that featured numerous Wissmann family members opening presents. Jana and Stephen were even on opposite sides of the room. But in the new photo that has emerged, Jana and Stephen are actually posing for the camera.
The photo was of a large group, and the rumored couple weren't standing next to each other. But, the fact that they are both looking into the camera and smiling is a big deal in Duggar world. To many fans, it's a clear sign they are together.
Will the 'Counting On' star be the next one to announce an engagement?
Considering just how short Duggar courtships usually last, it's possible that the next photo Counting On fans see of Jana and Stephen will come with their engagement announcement. Of course, the couple has yet to confirm their courtship, so this is just all speculation.
Stephen would be a great match for Jana on paper. The Wissmanns are fundamentalist Christians, just like the Duggars. Stephen's parents, Loren and Gloria, also have an extremely large family with 13 children.
On the family blog, they share a few details about Stephen. He has his pilot's license, he's the assistant manager of family business Wissmann Enterprises, he can play the mandolin, and he "enjoys helping teach Sunday School at our church."
Counting On is currently on hiatus.