'Counting On': Are Jana Duggar and Stephen Wissman Courting? Everything We Know About the Nebraska Pilot
Counting On star Jana Duggar is the oldest daughter of Jim Bob and Michelle Duggar, and she's still not married. The 31-year-old is the only adult daughter in the family who's still single, and that's almost unheard of in fundamentalist families.
For years, Jana's possible courtships have been a popular topic of speculation among Counting On fans. Now, many believe that Jana is secretly courting Stephen Wissman.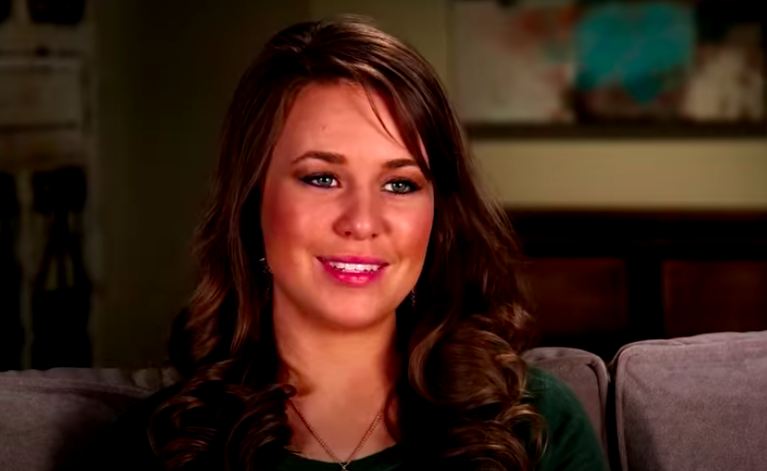 Jana Duggar was spotted in a Wissmann holiday photo
The latest rumor surrounding Jana's dating life began late in 2020. A Tumblr user found a photo on the Wissmann family blog from their Christmas celebration in Omaha. In the image, Jana was sitting on a couch next to a man named Stephen Wissman. The photo has since been deleted.
However, it wasn't deleted fast enough because a fan captured the image and re-posted it to the r/Duggarssnark Reddit.
"I think this is the first time she's ever been to Christmas at someone else's home though and is pictured seated next to that man on the couch," one user wrote. Another added, "This feels huge to me. They are sitting so close together!"
Stephen Wissmann is a pilot from Nebraska
Like Jana, Stephen comes from a large family who is well-known in the fundamentalist community. His parents – Loren and Gloria Wissmann – have 13 children, as well as a family band. Stephen is a 27-year-old pilot from Nebraska, and the family blog describes him as a "man of many talents."
"He enjoys being a pilot, assistant manager of Wissmann Enterprises, Inc., making small furniture, and being physically active through workouts and sports," the bio reads. "He is gifted in initiating conversations that encourage and challenge, and he has a heart for ministry. He directs a lot of our music arrangements, plays mandolin and guitar, and sings lead and bass."
The 'Counting On' stars are friends with Wissmann family
After the Christmas photo surfaced, internet sleuths have been looking for other clues about a possible courtship. They've discovered that Jana and Stephen are Facebook friends. Her siblings Joy-Anna, Jed, and Jill also follow his private Instagram.
The Duggar and Wissmann families also appear to be good friends. Both families recently visited Chip and Joanna Gaines' Magnolia Bakery in Waco, Texas. A photo from the weekend trip shows Jana in a group photo with Stephen standing behind her.
Of course, anytime Jana is in a photo with a single guy, the courtship rumors immediately start to swirl. It's happened before with both Lawson Bates and Caleb Williams.
Jana Duggar is known as the 'Cinderella Duggar'
Because of Jim Bob's strict family rules, Jana still lives at home with her parents at the age of 31. Dubbed the "Cinderella Duggar," Jana reportedly takes care of her younger siblings and does a number of the household chores. Meanwhile, her young sisters Jill, Jessa, Jinger, and Joy-Anna have all gotten married and started their own families.
According to The Hollywood Gossip, Jana's family has been trying to marry her off for years. But she hasn't had any luck finding Mr. Right. Over the past decade, Jana's been linked to every single male family friend that comes in contact with the Duggars. She was evenly briefly linked to Tim Tebow.
The 'Counting On' star isn't as strict as she used to be
According to People magazine, Jana admitted in the fall of 2020 that she "used to be a little more strict" when it came to potential suitors. She explained that she wanted to find someone who was from Arkansas, or someone who was willing to move there. But now, she's changed her mind.
"I think as time has gone on, I've found I do love to travel more than I thought I did," Jana revealed. "So now, it's more like, okay, if I really love the guy, I'll follow him to the ends of the earth. I'll want to go wherever he is. So far I just haven't found that one."