'Counting On': Jeremy Vuolo Reveals Jinger Duggar Just Convinced Him to Completely Change His Appearance
Jinger Duggar and Jeremy Vuolo have become fan favorites on Counting On for their relatability. The two tied the knot in 2016, and since then, they have relocated to California and lived a bit of a different life from the rest of Duggar's family.
When the pandemic hit, Duggar and Vuolo documented their lives, similarly to most stars. And Vuolo just revealed that his wife was part of the reason why he completely changed his quarantine hair style.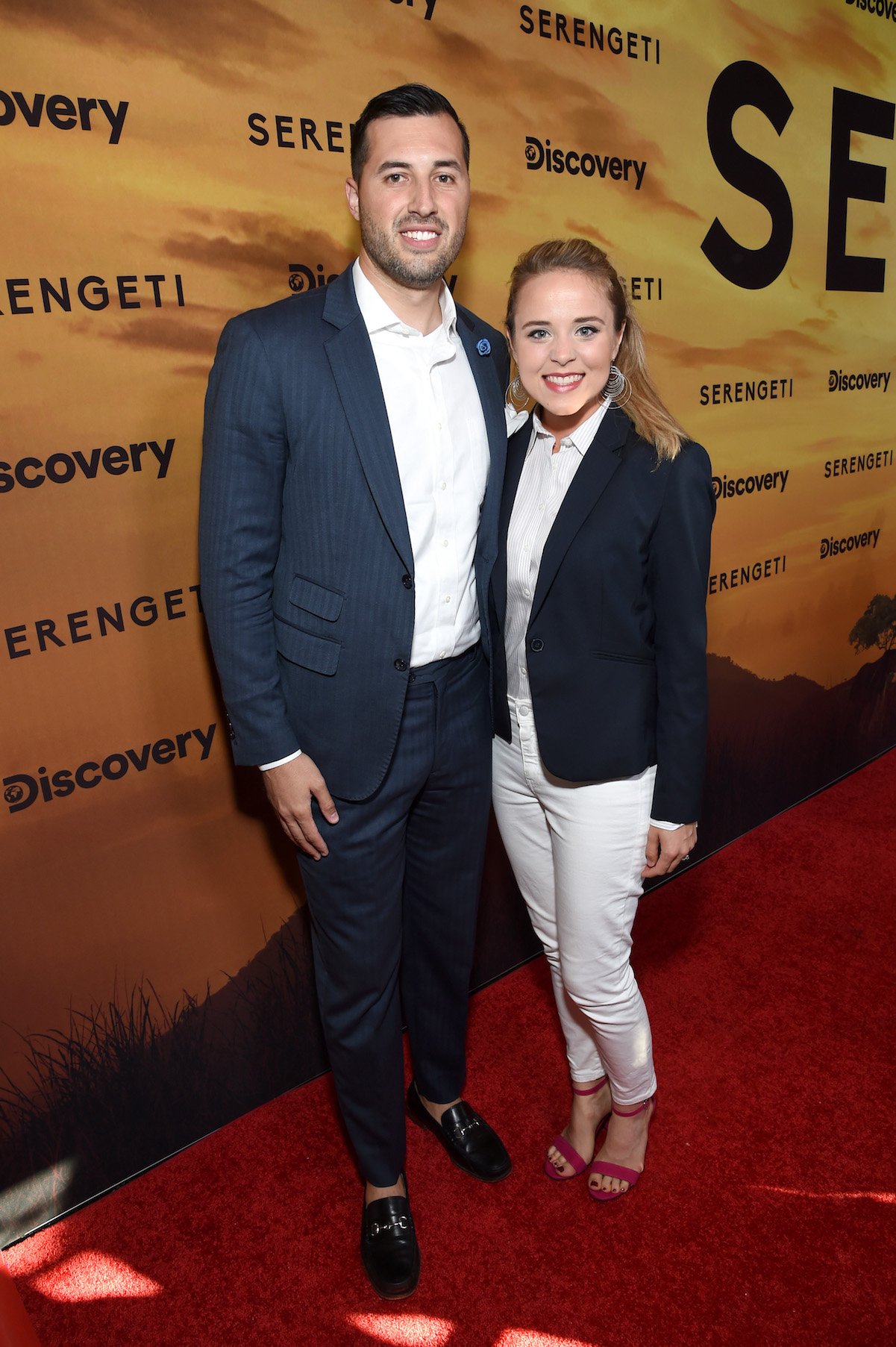 Fans love Jinger Duggar and Jeremy Vuolo's relationship
When Duggar and Vuolo wed back in 2016, fans could tell that something about their relationship was going to be different. Vuolo came from a very religious background, but he was given more freedoms growing up than his wife. He attended public school for part of his childhood and played soccer at Syracuse University.
Vuolo brought Duggar out of her shell once the two wed. They settled down in Laredo, Texas, and Duggar began watching television and listening to more mainstream music. She cut and dyed her hair and started wearing pants, too. Fans grew to love the two and saw them as a breath of fresh air.
Duggar and Vuolo recently frustrated fans with their overly staged Instagram content, but the two have since listened to fans' complaints and starting posting more natural photos once again.  
Vuolo revealed that his wife and his grandfather inspired him to change his look
When the coronavirus (COVID-19) pandemic began, barber shops and hair salons around the United States closed their doors in an attempt to slow the virus' spread. This left people unable to get a haircut, but rather than complain, Vuolo saw it as an opportunity to grow out his hair the way he once had nearly a decade ago. He posted before and after photos of his current hair to his Instagram.
"In 2011, I grew my hair out," Vuolo wrote. "It was the only time my grandpa ever commented on it. He liked it." Vuolo then went on to say that his wife prompted him to do it again. "Earlier this year, [Jinger] told me she was curious what it would look like. So, I… Let it grow."
Fans mostly liked the long-haired look, with one person saying Vuolo had "that movie star look." One fan suggested Vuolo take it "all the way to man bun," though the reality star didn't comment on whether that was his plan.
Duggar and Vuolo have made it clear that they look to each other for style inspiration
Vuolo was inspired by Duggar's curiosity, which prompted him to regrow his hair. And it seems the two look to each other for constant style inspiration. On a recent episode of Counting On, Duggar came across a $300 blazer; though expensive, she noted that Vuolo had been saying she should get one for a while. She told her sister and the woman in the store that her husband would love it, and she made the pricey purchase. The two have become very trendy compared to their other family members.