'Counting On': Jinger Duggar's Husband, Jeremy Vuolo, Faces Backlash After 'Insensitive' Tweet
Jinger Duggar and Jeremy Vuolo have become fan favorites on Counting On in recent seasons, but that doesn't mean either is exempt from criticism. Vuolo recently received some major backlash after a poorly written tweet forced some fans to call the reality star out.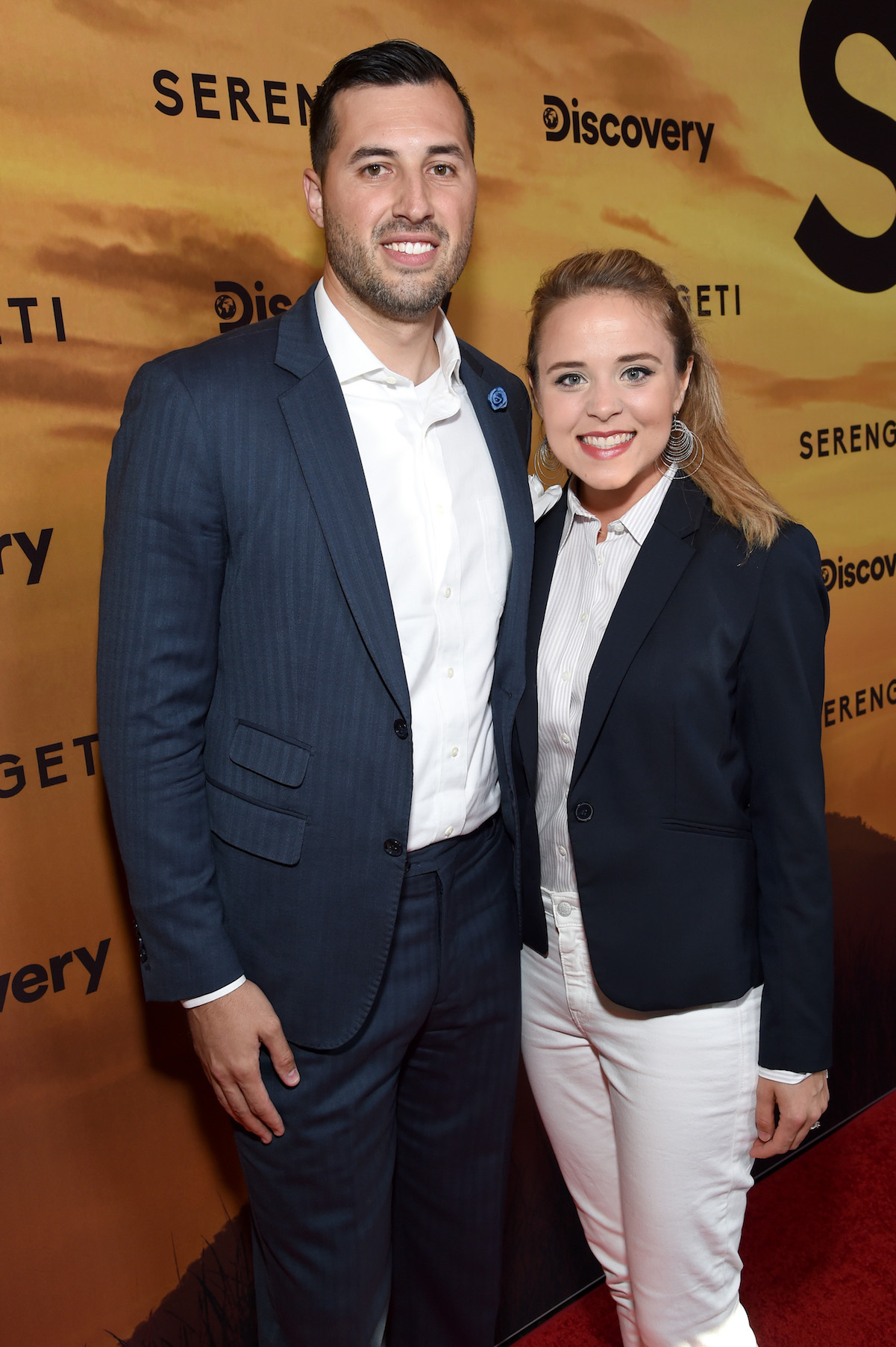 Jeremy Vuolo has taken heat from critics since marrying Jinger Duggar
When Duggar and Vuolo began courting, fans were thrilled that she had finally found love. Duggar has always been one of fans' favorite Duggars for her upbeat personality and eagerness to escape the confines of her sheltered life. Once she married Vuolo, many were happy for her, but some have recently suspected there could be cracks in their relationship.
Critics of the show feel that Vuolo doesn't treat Duggar as well as it appears; some think he carries himself with a narcissistic attitude that puts him above her. Though Vuolo has made his love for Duggar clear on the show, the couple's social media profiles have had fans second guessing their relationship.
Vuolo came under fire for a tweet that referenced drowning
Vuolo received backlash after an "insensitive" tweet had some fans furious. Vuolo retweeted a video of a dog "saving" a grasshopper from drowning, but his commentary wasn't tasteful. "Would you rather… Drown in a swimming pool; or… Be crushed by the jaws and teeth of a massive dog-like creature," part of Vuolo's tweet read.
Last summer, Mary Duggar, Jinger Duggar's grandmother, passed away after drowning in her pool in the backyard. Her death was unexpected and shocked the family. Jinger Duggar took it especially hard, since she was closer with her grandmother than most of the other children. Duggar and Vuolo flew back to Arkansas for the burial, and Duggar had a hard time moving on from the loss.
Vuolo has since apologized for his actions
Fans were quick to call Vuolo out on the tweet, suggesting he should have thought twice before putting it out there. Finally, Vuolo acknowledged that what he had said was wrong, and he removed the tweet from his page before issuing an apology. "I was not thinking about what happened last Summer and, as soon as I realized how insensitive it was, I took it down," part of Vuolo's tweet read. He then said he asked his family to forgive them and asked for forgiveness from his fans as well.
Some fans are concerned for Duggar's marriage to Vuolo
It's no secret that Duggar and Vuolo's biggest critics have expressed concern over his treatment of Duggar. When the two posted a video to social media answering fans' questions, people felt Vuolo was talking over his wife and not giving her space to be herself. Plus, the couple's Instagram photos have started to appear more staged, causing fans to ask questions about whether Vuolo's feelings toward his wife are genuine. Still Vuolo threw Duggar a surprise party on a recent episode of Counting On, proving that he does show his affection toward Duggar in any way possible. And with that, there's nothing beyond fan speculation to suggest there is anything negative in their relationship.