'Counting On': Jessa Duggar Posts and Quickly Deletes IG Live Seemingly Confirming Jed Duggar is Courting
Does Jed Duggar have a secret girlfriend? Many Counting On fans think so after his big sister Jessa Duggar posted a video that seemingly confirmed the 21-year-old was courting. Could there be another Duggar courtship announcement coming soon?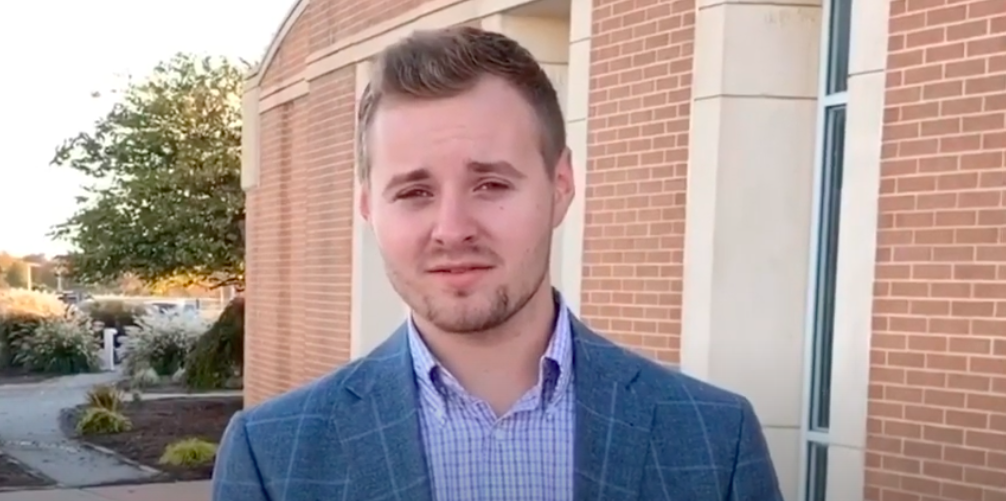 The 'Counting On' star joined Instagram earlier this year
In the past, it seemed that Jim Bob and Michelle Duggar didn't allow their children to join social media until they were engaged.  But they have apparently eased up on the rules. This past year, both Jed and Justin Duggar joined social media without officially entering a courtship.
Justin joined Instagram this past summer, just weeks before announcing his courtship with Claire Spivey. The couple announced their engagement last month. Jed joined Instagram back in late 2019, but he's yet to give Counting On fans an update on his relationship status.
This could be because he was busy running for the Arkansas House of Representatives. As Cheat Sheet previously reported, Jed ran as a Republican for the District 89 house seat in Springdale. He lost to the incumbent, Megan Godfrey, in the November 2020 election.
"I am grateful to everyone who supported my campaign in Springdale and to all who came out to vote for conservative values," Jed wrote. "While I am disappointed that we came up short, I am grateful for the opportunity to listen and learn from so many amazing people that make Northwest Arkansas one of the best places to live in the USA."
Jessa Duggar fuels rumor that brother Jed is courting
His political career goals might be the reason he joined social media this year, but some fans believe Jed's Instagram account was the first hint he was in a courtship. Now Jessa has fueled the rumor on her own social media.
The Counting On star recently posted a video on her Instagram Live that featured the Fall Family Festival that Jim Bob and Michelle were hosting on their property in Tontitown, Arkansas. At one point in the clip, Jed is painting a pumpkin when Jessa asks, "Are you going to paint one for your darling?"
"Yeah," Jed replies before asking, "Wait, how did you know?"
Jessa quickly deleted the IG Live clip, but it's still posted on her YouTube channel. His sister calling someone his "darling" seems to confirm that Jed has a secret lady. In the comments, fans made it clear that they knew Jed would be the next one to court.
If Jed is in a courtship, that could mean that marriage is just around the corner. The Duggar family defines courting as "dating with a purpose." That purpose, of course, is marriage.
The 'Counting On' star shares a home (and a room) with his twin brother
As Monsters and Critics notes, the last time Counting On fans saw Jed and his twin brother Jeremiah was when they were in their new house. He's remained relatively quiet on social media since losing his political race, but that could be because he's waiting to make a big announcement.
In late November, Jana Duggar shared a pic of her and her twin brothers during a helicopter ride. The speculation is that the photo was taken during a trip to California to see Jinger's new baby. However, this has not been confirmed.
Jana and Jed are super close, so it's possible she could be his chaperone if he is courting. Counting On ended last season with a courtship announcement, could they begin next season with another? Fans will have to wait and see.
Counting On is currently on hiatus.