'Counting On': Jessa Duggar's Recent Outfits Have Everyone Thinking She's About to Announce a Pregnancy
The Duggar family is one of the largest families in the United States, and it's not uncommon for Duggar women to announce pregnancies close together. Michelle and Jim Bob Duggar did not believe in birth control during their marriage, and now that many of their kids have started families of their own, Duggar pregnancies are becoming even more common.
Jessa Duggar once joked that she'd have more kids than her parents — now, her recent outfits have fans are convinced she's pregnant with baby no. 4.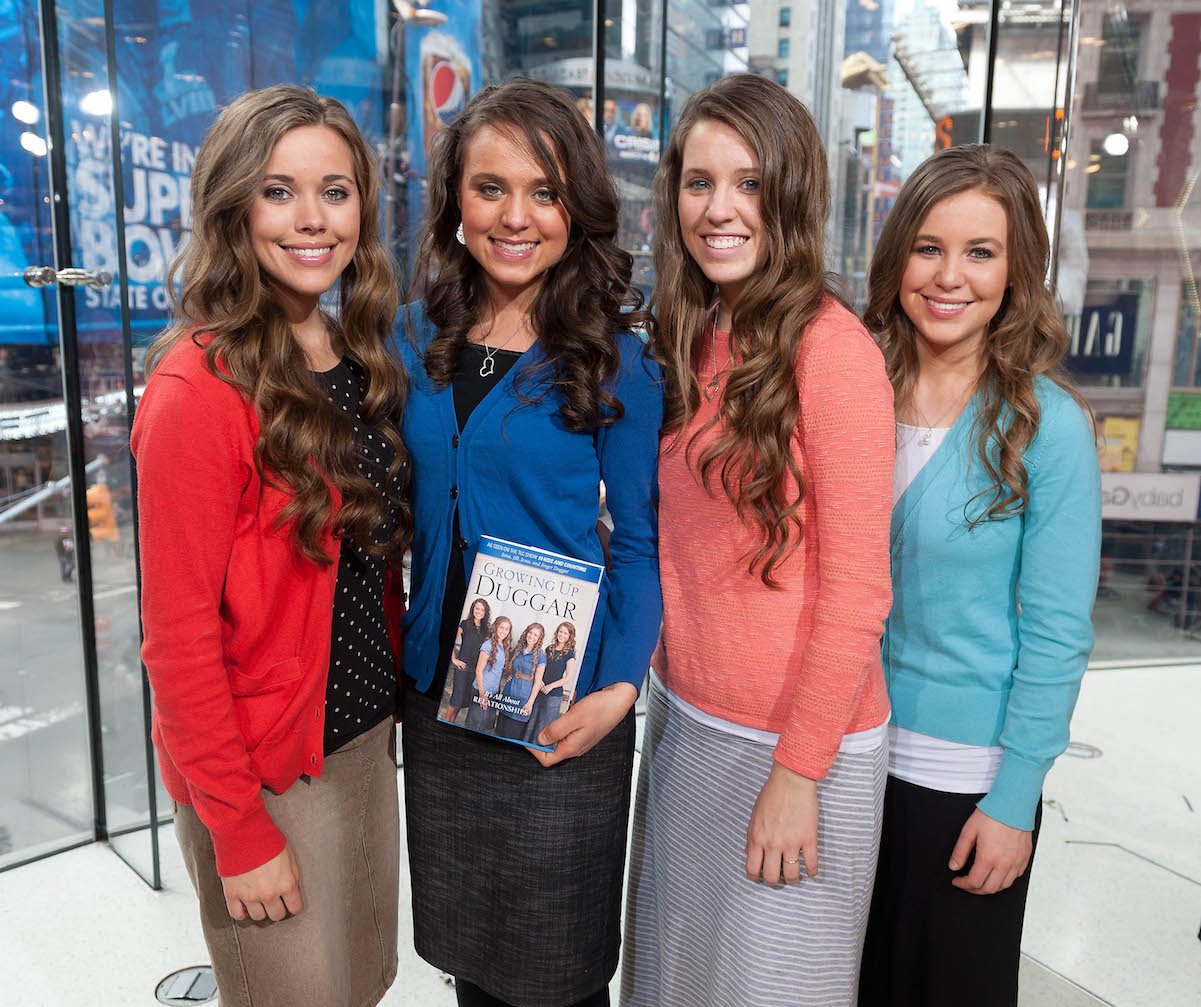 Jessa Duggar and Ben Seewald had three kids in five years
When Duggar and Seewald wed, they didn't wait long to start a family. With the Duggars, it's common to get pregnant on the honeymoon, as several couples have done. Duggar and Seewald waited a few months before getting pregnant, and they welcomed their first son, Spurgeon, after one year of marriage.
Since then, the two have welcomed two more kids, with everyone being 15 months apart. The couple's youngest child, Ivy Jane, was born in spring 2019.
Fans think Duggar is pregnant with baby no. 4
It's been more than a year since Duggar and Seewald welcomed Ivy, and it is clear that the couple's fourth child will not be 15 months after their third (should they have a fourth). Still, fans can't help but suspect that Duggar could be pregnant. Duggar recently posted a photo playing on a swing with her daughter, and the heartfelt message about kids growing up too quickly suggested Ivy might not be the youngest child for long.
Fans also noticed Duggar's dress, which seemed more flowy than usual, and she wore a similar outfit to Joy Duggar's baby shower several weeks back. Reddit users have started to suspect she could be the next to have a baby, and one fan even asked on Michelle Duggar's post about the baby shower.
"Is Jessa pregnant?" one user wrote — it quickly became one of the most-liked comments on the post. "That's what I thought," someone replied. "I bet she's the next one announcing," another user added.
Duggar and Seewald recently revealed they might adopt their next child
Not everyone is convinced Duggar and Seewald are preparing for baby no. 4. At the start of Counting On's newest season, Duggar and Seewald spoke with Us Weekly about their plans to potentially adopt a fourth child.
"We're just in a stage of, like, meeting with people who have adopted and getting advice, hearing their stories and seeing what that might look like for us," Seewald said. It's certainly possible that they learned they're pregnant after the interview, but it seems like they could be holding off on any pregnancies for now.
People have also speculated that Duggar and Seewald might upgrade their home before having any more kids. The family of five lives in a two-bedroom, and it could be tough to squeeze six into such a tiny house. But if the Seewalds pick up and move sometime soon, it could only add more fuel to the pregnancy theories.