'Counting On': Jessa Duggar Reveals That Her Entire Family Shares 1 Closet
Jessa Duggar knows what it's like to feel overwhelmed by mountains of laundry. After struggling to keep her family's clothing clean and organized, the mom of three implemented a simple solution that she says has transformed their lives. She's pared down her family's wardrobe so that almost all their clothes fit in a single closet. 
Jessa Duggar banished the clutter
In a YouTube video posted Dec. 16, Jessa shared that she'd gotten fed up with her family's clutter. To combat the craziness, she implemented what might seem to some like a drastic solution. 
First, she got rid of a lot of her big and bulky furniture, like a dark, carved wood bed frame, and replaced it with smaller, lighter pieces. Then, she tackled her family's clothes. In the video, she showed off a stylish dark green changing table with three drawers — one for each of her kids, Spurgeon, 4, Henry, 2, and Ivy, 6 months.  
She also gave viewers a peek inside her master bedroom closet, which she shares with her husband, Ben Seewald, and all the kids. 
One closet for five people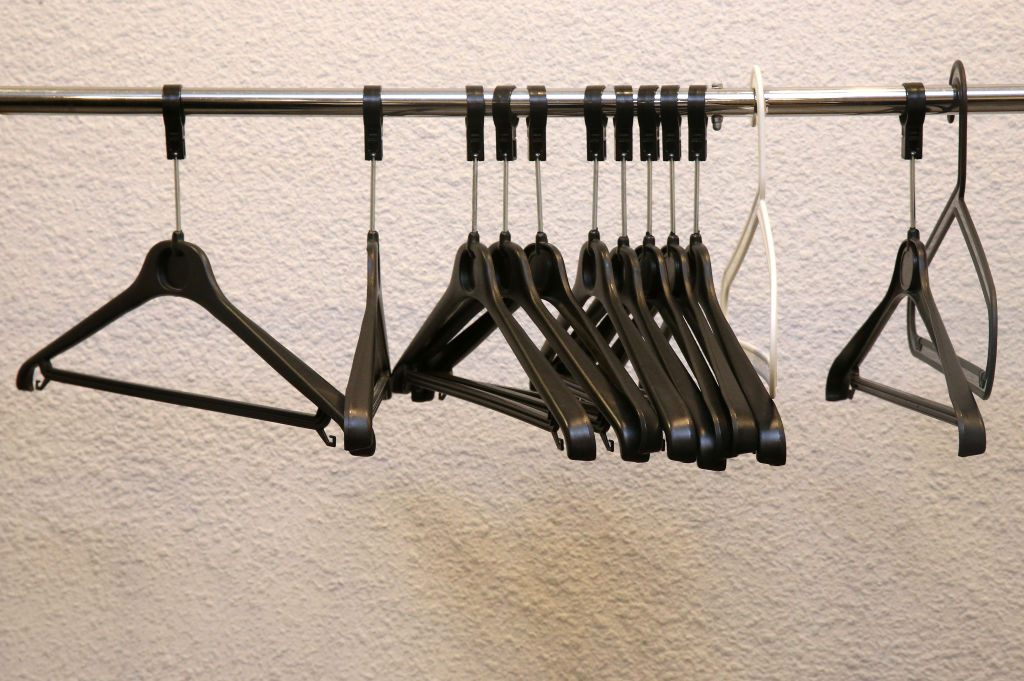 Jessa, 27, proved that she really has embraced a minimalist lifestyle when she revealed the Seewald family closet. The relatively small reach-in closet holds clothes for Jessa, Ben, and the three kids. A separate tall dresser holds some additional items, like shoes for the kids, Jessa's leggings, and Ben's basketball shorts. 
"Doing our closet this way, I feel things get worn more often than if they were folded up in a drawer because often things are buried and you don't see what you have. And so things just end up not getting worn." Jessa said. "Hanging nearly everything makes it easy to see what you have and wear it more often. 
What inspired Jessa to change her ways 
Jessa's embrace of a clutter-free closet came after a long struggle with mounds of laundry. 
"I used to be the kind of mom who would wash the laundry, get it all clean, and throw it in a pile … I would do laundry maybe once a week, so that clean laundry would pile up," she said. When she finally got around to dealing with the mess, it could take her as long as an hour to put away all the clothes. 
But after getting rid of all but the essentials, Jessa says her whole approach to doing laundry has changed. She washes clothes several times a week and spends just a couple of minutes putting it away as soon as it comes out of the dryer. 
"We don't have to have as many clothes in our closet," she added. "Which is awesome." Each member of the family now has about 10 outfits.
Her minimalist approach has also helped with budgeting
Getting rid of some of her family's excess clothing hasn't just helped with keeping her home organized, Jessa said. It's also helped with budgeting. She knows exactly what clothing her kids needs, so she's not tempted to overbuy. 
When her oldest son Spurgeon grows out of his clothing, items get passed down to Henry. Once Henry is done with them, Jessa hands them off to her siblings for their kids to wear. Her daughter Ivy has received a lot of hand-me-downs from Jinger Duggar's daughter Felicity. Sounds pretty smart.