'Counting On': Jessa Duggar's Birthday Post to Ben Seewald Might Prove She Reads All of the Commentary on Her Famous Family
Jessa Duggar has been busy, during quarantine, crafting content for YouTube. She did, however, take some time out of her day to wish her husband, Ben Seewald a happy birthday on Instagram. The lengthy post went into all the attributes that Jessa loves about her man, but family critics noticed something strange. Jessa discussed Ben's education and employment in the post, leading some critics to believe she reads all of the commentary, both positive and negative, about her famous family.
Jessa made it pretty obvious that she's reading content about her family
It's a busy time for Duggar birthdays. In the last two weeks, several Duggar family members and in-laws have aged up. While family critics might be busy breaking down the components of the Duggar family's birthday shout out to Jill Duggar, there is another strange birthday message that needs some attention. Jessa's birthday message to Ben seems incredibly calculated. She makes a point to cover aspects of Ben's life that family followers have been critical of. In fact, she seems to be making it clear that she's reading everything written about her famous family.
In the birthday message, Jessa wrote, "….it's the hundred "little" things, like those very married kisses on your way out the door to work." She also mentioned that she loves that Ben has a "love of learning." She seemed careful to clarify that Ben finished up his "4-year degree".  Ben's employment history and education are two points that Duggar family critics are quick to discuss.
Family followers have criticized Ben's lack of employment
When Ben began courting Jessa, he was employed. By the time things got serious, though, he had quit his job to move to be closer to his soon-to-be bride. It doesn't look like he's worked a legitimate job since. Instead of seeking employment from one of the many businesses around the couple's Northwest Arkansas home, Ben has chosen to work with Jim Bob Duggar.
Family followers have been highly critical of Ben's lack of employment. Simply put, tutoring for the younger Duggar kids just isn't cutting it for family critics. There might be a reason Ben hasn't decided to hold down a job; he might not be allowed to. Derick Dillard, who married Jill Duggar in 2014, has recently suggested that Jim Bob purposefully blocks men in the family from seeking employment from outside sources. Jim Bob, reportedly, would rather keep them on the Duggar payroll to ensure he maintains control.
Jessa Duggar was sure to clear up confusion about Ben's education
If it feels like Ben has been in school for the entirety of his marriage to Jessa, it's because he has been. When he popped the question, Ben was in the middle of an associate's degree in political science. He completed that program in 2015. The following year it was revealed that Ben was working toward's a second degree, but he seemingly abandoned his political science major in favor of a ministry program.
According to Jessa's birthday post, he's completed that degree. However, no graduation pictures were posted, nor was his accomplishment acknowledged. The lack of photographic evidence has led some family critics to think he hasn't completed any accredited program.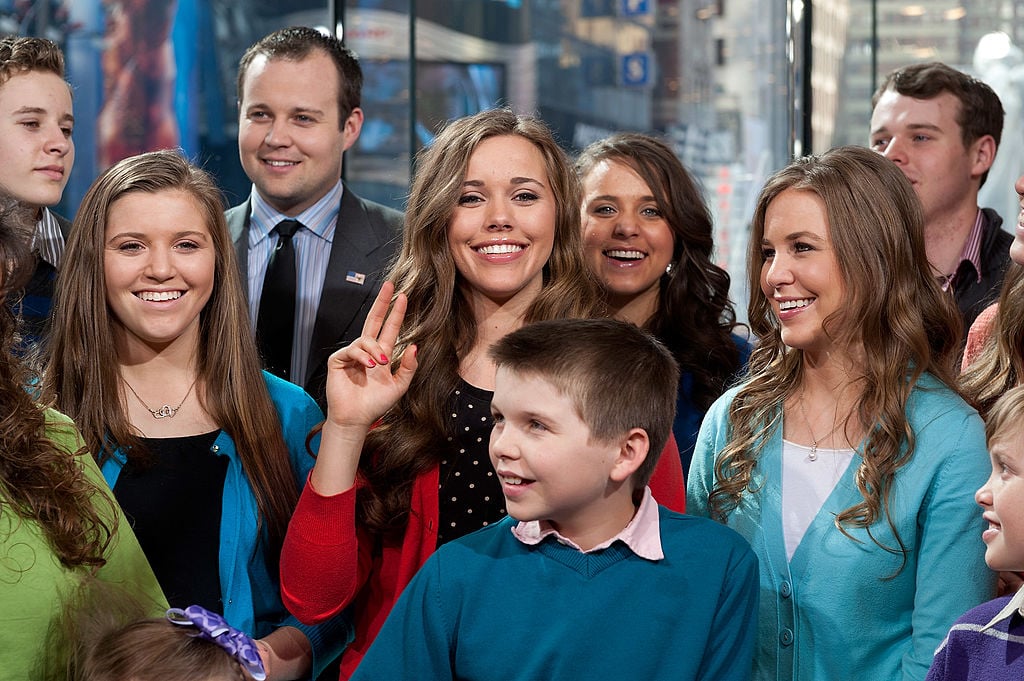 Regardless of what the truth is about Ben's actual job and education, it seems obvious is the fact that Jessa is sending a clear message to followers with her lengthy Instagram post. It sure seems like she's on the internet reading what is written about herself and her husband.