'Counting On': Jill Duggar Just Broke Another Huge Duggar Family Rule
Jill Duggar and Derick Dillard are breaking all of the Duggar family rules, it would seem. They are even letting their kids engage in one of the family's most verboten activities.
Jill Duggar has proved, once again, that she is the Duggar family rebel. The mother of two appears to be living her very best life, removed from the oppressive rules of her famous family. The change was noticed by family followers months ago. Now, it looks like her two young sons are benefiting from a childhood that is free from some of the family's stricter rules. In her most recent act of rebellion, Jill shocked fans and followers when she posted a video of her children dancing.
Jill Duggar is allowing her children to dance
Jill isn't following her family's strict rules when it comes to dancing. The mother of two took to Instagram to promote a remote bible camp program that her two young sons are attending this summer. The video she shared showed Israel Dillard, who turned 5 in April, dancing along to the music. His younger brother, Sam Dillard, decided to join in with a toy musical instrument.
RELATED: 'Counting On': Jill Duggar Has Been Breaking Duggar Family Rules for Years
The video, which appeared in Jill's Instagram Story on June 22, proves that, once again, Jill isn't following her family's strict rules. Her husband, Derick Dillard, has no issue with dancing. Derick has been captured dancing at a block party in the past. He also served as a mascot while in college. Pistol Pete for OSU dances during the school's athletic games.
Dancing isn't the only Duggar family rule Jill has broken
Jill's recent decision to let her children dance might come as a bit of shock to some family followers, but Jill has been breaking Duggar family rules for years. Many followers believe Derick has been helping Jill loosen up a bit in recent years, and she seems a lot happier, specifically in the last few months, for it. In February 2020, Jill shocked followers when she announced her eldest child, Israel, would attend kindergarten at a traditional school in September. In March, Derick revealed that Jill was working with a licensed therapist to deal with trauma and learn to set boundaries.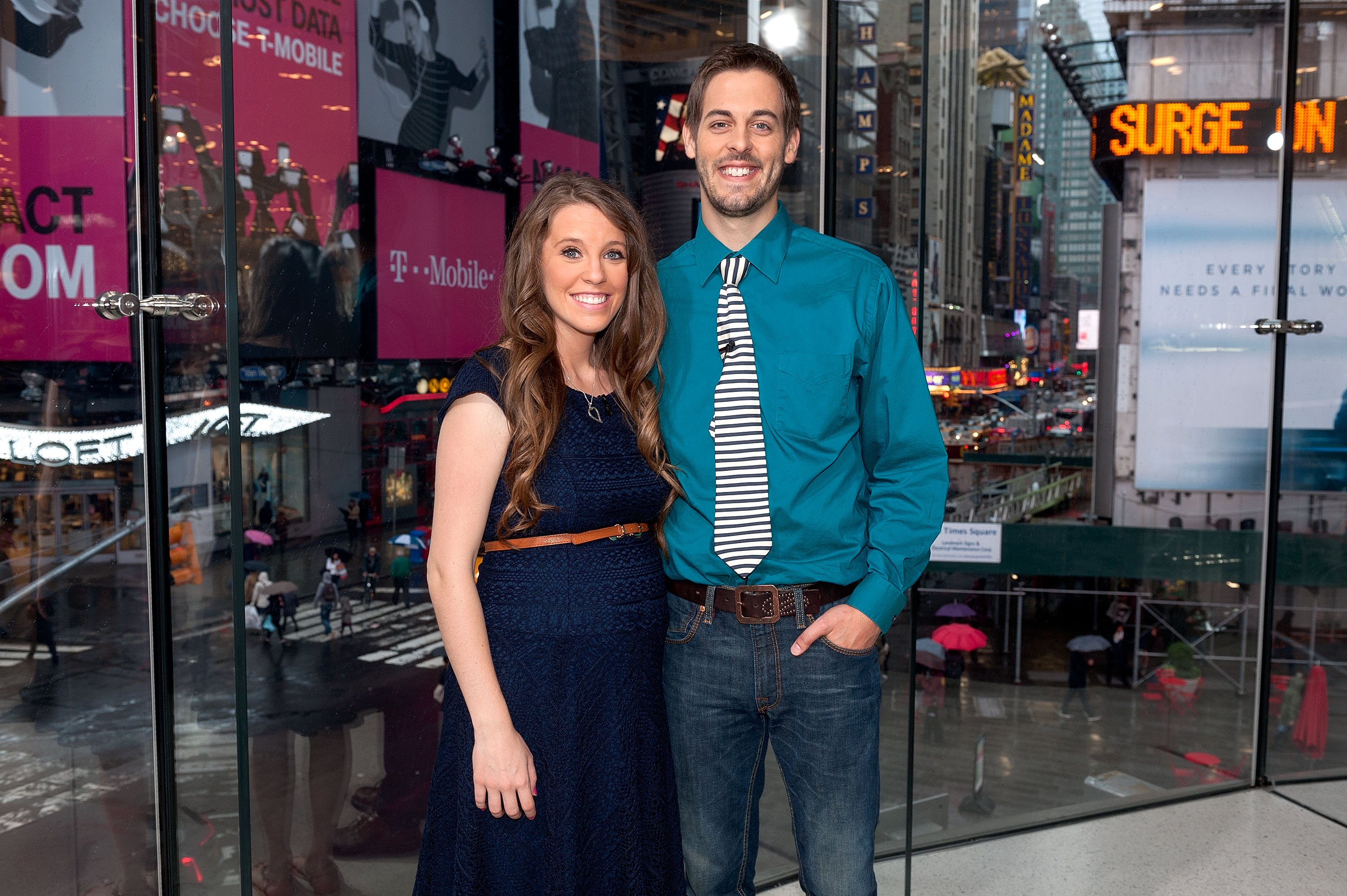 RELATED: 'Counting On': 3 Ways Jill Duggar's Demeanor Has Completely Changed
The changes started long before that, though. Jill not only wears pants, but she's also been photographed in shorts, which is considered immodest by the Duggar family. She also showed up on Instagram with a nose ring and documented a hair chop. While none of that seems extreme to mainstream society, many of Jill's actions are entirely against the Duggar family's strict belief system.
The Duggar family doesn't believe in dancing
The Duggar kids, growing up, are not allowed to bop to any music. According to Jim Bob and Michelle Duggar, dancing can lead to sexual temptations. The family also claims they avoided modern music because it "promotes" sex and promiscuity. The rule isn't only in effect for teenaged Duggars, either.
In an episode of 19 Kids and Counting, Jana Duggar once scolded a toddler-aged Duggar for grooving to the music that was playing inside a store. Recently, Jinger Duggar looked incredibly uncomfortable when Jeremy Vuolo, whom she married in 2016, danced around to music with the couple's daughter, Felicity. Jeremy was not raised in the family's ultra-conservative Christian sect.