'Counting On': Jill Duggar Pushes Back at 1 of Derick Dillard's Revelations About Their Courtship — He Would Have Needed Jim Bob's Permission
Former Counting On stars Jill Duggar and Derick Dillard are continuing to speak their truth. Three years after walking away from her family's TLC reality show, Jill and Derick are setting the record straight about their romance. But in their latest YouTube video, Jill pushed back at one of Derick's revelations about their courtship.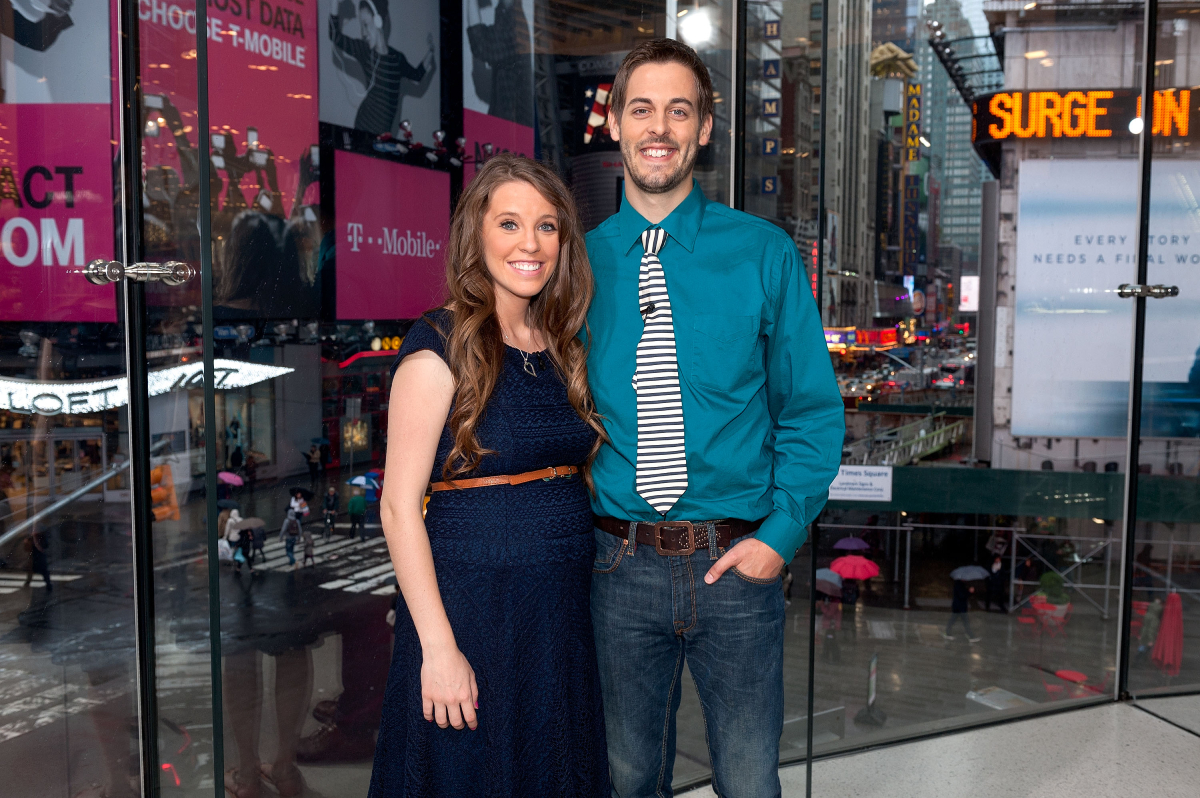 Jill Duggar and Derick Dillard originally left 'Counting On' over money
In recent weeks, Jill and Derick have been posting YouTube videos that feature the couple answering questions from fans. The duo has gotten candid about everything from drinking alcohol to birth control, and they highlight the differences between their lifestyle and beliefs compared to Jill's parents, Jim Bob and Michelle.
As The Hollywood Gossip points out, Derick and Jill's rebellion started because of money. Derick has explained numerous times that Jim Bob doesn't pay his children to be part of Counting On. Instead, the Duggar patriarch keeps the estimated $40,000 per episode that TLC has paid the family since they made their reality TV debut more than a decade ago.
On top of controlling the money, Derick and Jill say that Jim Bob controls just about every part of his kids' lives. Derick and Jill ultimately realized that the only way for them to make their own decisions and earn their own money was to walk away from Counting On and separate themselves from the Duggar family and brand.
The couple had to hire a lawyer so that Jill could recoup some of the money that her father owed her. After breaking away from her famously conservative father, Jill and Derick are sharing what they believe in.
The former 'Counting On' stars insist they dated like a regular couple
Fans of Counting On are extremely familiar with the strict courtship rules that Jim Bob has put in place for his children. The Duggars tend to save their first kiss for their wedding day. It also appears that courting couples are never alone, and instead are always in the presence of a chaperone.
When a fan asked Derick and Jill if they would change anything about their courtship, the couple had some interesting answers.
"One thing we might do differently is to not call it a courtship just because it has, you know, a certain archaic feel to it," Derick said. "Not that everything old is bad, but it just evokes these ideas of strange things."
RELATED: Jill Duggar Just Got Real About Her Sex Life With Derick Dillard and Some 'Counting On' Fans Are Not Having It
Jill added that fans had "some misconceptions about our courtship" because of the way TLC portrayed it on national television.
"It was definitely a little bit more played up for the show, and all that, so things maybe weren't as weird as they seemed," she said.
Derick and Jill revealed that her parents weren't always part of their FaceTime conversations and text messages. They did get plenty of alone time so they could get to know each other before tying the knot.
Jill Duggar and Derick Dillard set their own dating rules
The couple shut down a popular misconception about their courtship when they revealed that they set their own dating rules, not Jim Bob.
"We did set our own standards and rules. Agreed-upon rules," Jill explained. "We were encouraged by our parents, by my parents to make rules for ourselves that we came up with on our own."
Derick admits that they waited to hold hands until they were engaged, but it wasn't a Jim Bob-enforced rule.
"We could have held hands before that, we just didn't. And that actually might be something that I might have done differently," he added. "I was 25 when we got engaged, I don't know why I wasn't holding your hand already. I could have just grabbed your hand."
Jill immediately pushed back against Derick's claim. She made it clear that he "would have had to clear it with" Jim Bob if he wanted to hold Jill's hand before they were husband and wife.
Episodes of Counting On are available on Hulu.