'Counting On': Jill Duggar Reveals Why She Decided To Break Jim Bob's Rules And Live Life On Her Own Terms
It's been almost three years since Counting On alums Jill Duggar and Derick Dillard left her family's TLC reality series. Since then, the couple has distanced themselves from Jim Bob and Michelle Duggar's brand of fundamentalist Christianity. Derick has also been spilling behind-the-scenes Counting On secrets on social media. He and his wife recently started posting YouTube videos to give fans a glimpse of the life they've created for themselves after walking away from reality TV. In a recent video, Jill revealed why she decided to break Jim Bob's rules and live life on her own terms.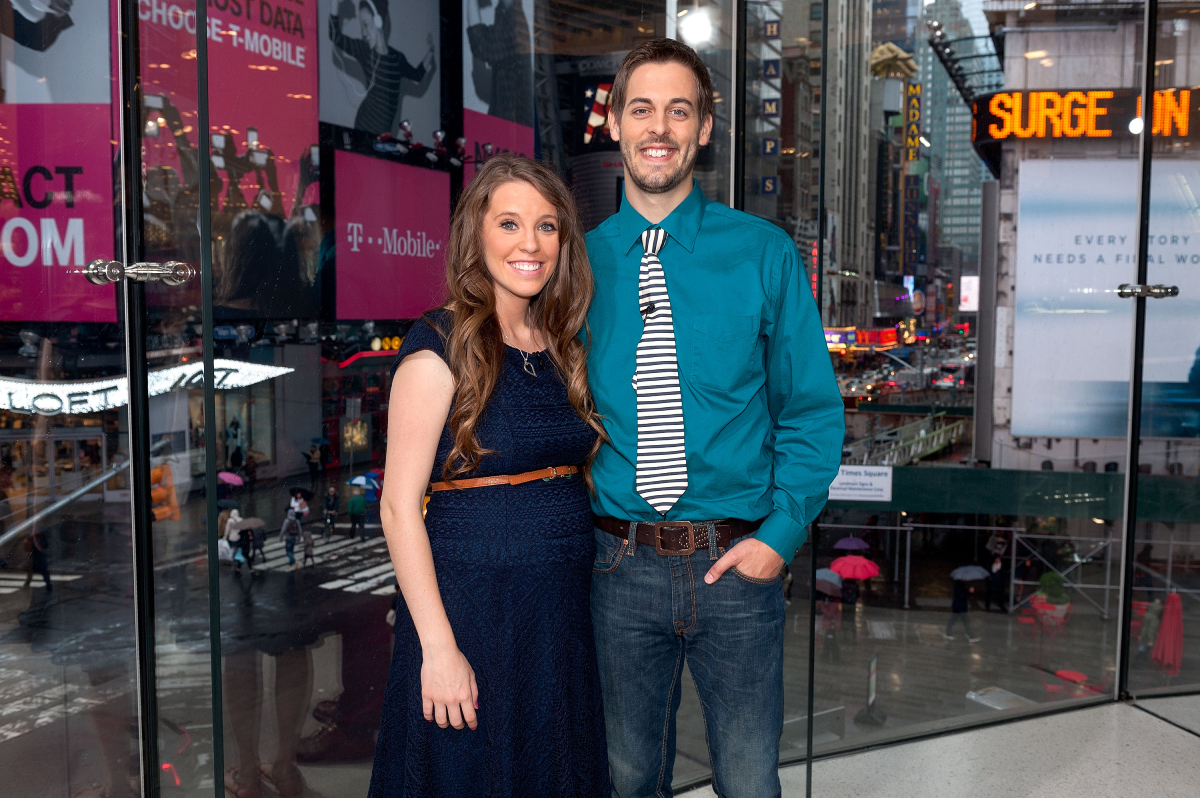 Why did Jill Duggar and Derick Dillard leave 'Counting On'?
At first, it appeared that Derick's socially conservative politics and his social media activity led to his Counting On exit. In late 2017, Derick posted a series of tweets about the TLC series I Am Jazz and its star, transgender teenager Jazz Jennings.
He called the show an "oxymoron" because it was a "reality show which follows a non-reality." Derick also wrote that "transgender is a myth" and "gender is not fluid." Not long after Derick's tweets, TLC issued a statement saying they had no future plans to feature Derick on Counting On.
In what appeared to be a sign of solidarity, Jill walked away from the show after TLC cut ties with her husband. But since then, Derick has made it clear in various posts that TLC never fired him.
The Oklahoma State graduate says that he and Jill left Counting On voluntarily. And ultimately it was all because of one man – Jim Bob Duggar.
Jill explains why she decided to break Jim Bob's rules
Derick and Jill recently posted a new YouTube video titled "Q&A: Babies, Pants, Nose Ring, Tattoos, & Faith!" During the 16-minute video, the couple answers questions from fans about those exact topics.
One fan asked Jill what made her decide to break her dad's strict rules – cutting her hair, wearing pants, and getting her nose pierced. The mom-of-two explained that she cut her hair because it was so long and heavy it was causing her pain. She also noted that she donated the hair that was cut off.
Jill shared that she got her nose-pierced after she and Derick discussed it. She said that she liked it and always thought nose piercings were cute.
"Some of the decisions that we've made. Like I probably – even if I've liked something before – maybe wouldn't have done it because of the backlash I would get from people close to me," Jill hesitantly said with a nervous laugh.
Jill Duggar says leaving the show help her set boundaries with her family
Jill started wearing pants when she began feeling more comfortable with the decisions that she and Derick were making together. She also had to draw a line when it came to her parents' influence in her adult life.
"Because of the journey that we've been on as a couple, I was more comfortable with the decisions we make as a family. Basically, having healthy boundaries," Jill said.
She admits that being okay with her family members "not being okay" with her decisions is a difficult thing. But, she and Derick know they aren't doing anything wrong. They are simply making decisions that others might not make for themselves.
Derick added that not being in front of Counting On cameras empowered them to make those decisions for themselves "more organically." Jill confessed it was difficult having every choice she made picked apart multiple times.
"We were able to be ourselves," Derick said, with Jill adding, "While knowing there was nothing wrong with it."
Jill made it clear that she's always thinking about what's best for her and her family when she makes her decisions. It's not about rejecting rules and rebelling against her parents.
New episodes of Counting On air Tuesday nights on TLC.