'Counting On': Jill Duggar Spends Time With Another Duggar Rebel Amid Feud With Her Family
Former Counting On star Jill Duggar has distanced herself from her famously conservative family in the three years since she left the TLC series.
While she continues to feud with her parents, Jim Bob and Michelle, and many of her siblings, Jill is spending time with another Duggar family rebel.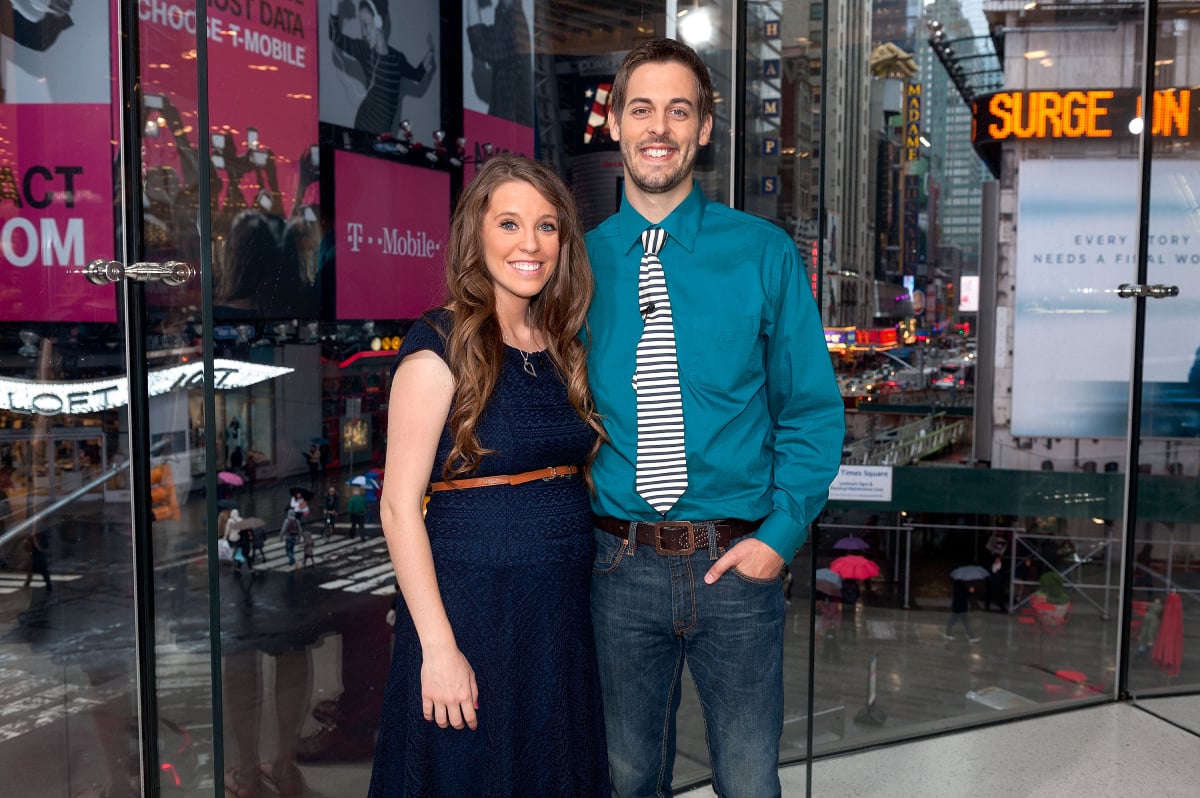 Jill Duggar has set up boundaries with her family after leaving 'Counting On'
When Jill and her husband, Derick Dillard, first walked away from Counting On in late 2017, there was some controversy. At first, it appeared that TLC had fired Derick because of transphobic comments he made about fellow reality star Jazz Jennings. But eventually, Derrick and Jill started to tell their side of the story. And it was clear they wanted out.
Last year, Jill and Derick started posting videos on their YouTube channel. In the clips, they answered fan questions and spilled major tea about their Counting On experience. Jill also gave a tell-all interview to People magazine.
She revealed that since leaving her family's reality show, she's set up boundaries with her family. She's also more comfortable with people seeing more of her life.
"The journey that we've been on as a couple, we're being better about having boundaries and our own family life," Jill explained. "We're okay with letting people see more of our life, and our journey. Just being at a healthier place and realizing that it's okay to be transparent. It's been really good."
The former 'Counting On' star isn't on the best terms with some of her siblings
Jill has opened up a lot in the past year about her decision to leave Counting On. She revealed that she's in therapy, which has really helped. She also shared that her dad, Jim Bob, controls all of the TLC money. And he didn't pay Jill or Derick for their Counting On appearances, despite the fact that they were arguably the biggest stars of the show.
Jill and Derick's 2014 wedding special is still the highest-rated episode ever, with 4.4 million viewers. But, Jill and Derick say they had to get a lawyer involved in order to get paid. The mom-of-two also admitted that her feud isn't just with her parents. She's also not on the best terms with some of her siblings, but she didn't name names.
Some fans believe that one of those siblings Jill is feuding with is her sister Jinger. Neither sister has called out the other publicly. There have been rumors that Jinger isn't happy with Jill's decision to distance herself from the Duggar family.
There have also been rumors that Derick is writing a tell-all book about his in-laws and Counting On. And if that's the case, Jinger and many of her family members are probably not too thrilled. Of course, this is all speculation. But it is clear that there is tension, as Jill and Derick haven't been included in family holidays and big gatherings since 2019.
The OG Duggar rebel just called out Jinger on social media
Before Jill became the most famous rebel in the Duggar family, that title was held by Jim Bob's niece. Known as Cousin Amy to Counting On fans, Amy used to appear on her family's reality show when it was known as 19 Kids & Counting. But like Jill, she's also distanced herself from Jim Bob, Michelle, and her cousins in recent years.
Amy has also been known to slam her famous family on social media from time to time. After Jinger advised her Instagram followers to "pray away" their anxiety and fear, Amy seemingly took aim at her cousin.
In a comment she left on YouTuber Katie Joy's page titled Without A Crystal Ball, Amy wrote, "I am a Christian and anxiety isn't something you can 'pray away' in my opinion. Sure, prayer does help me when I feel extremely overwhelmed. But it's ok to seek counseling and take medication. It's ok to not be ok. For some it's truly a daily battle, mental health is serious and depression can seriously cripple people."
Jill Duggar has been hanging out with family rebel 'Cousin Amy'
Both Jill and Amy have distanced themselves from Jim Bob. At the same time, it appears that this has brought them closer together. Jill and Amy recently enjoyed a thrift store shopping trip and they documented it on their Instagram Stories.
Amy shared a boomerang of her and Jill which showed them both wearing face masks. In the pic, Jill gave a thumbs up and Amy wrote in the caption, "Cousin time!" Amy also shared a video of Jill combing through the racks, as well as her overflowing shopping cart.
Jill posted a video when she got home that featured her three-year-old son Samuel going through her thrift store haul. In the caption Jill wrote, "Sam loves all the soft things! Having fun with @amyrachelleking."
Back in December, Jill and Amy enjoyed a double date with their respective husbands. Amy posted a pic of the foursome on Instagram, and took the opportunity to seemingly throw some shade at their conservative family.
In the caption Amy wrote, "Our new favorite word: Freedom!"
Counting On is currently on hiatus.