'Counting On': Jim Bob Duggar Defends Justin Duggar's Decision to Become the Youngest Duggar to Get Married
'Counting On' star Justin Duggar announced he was engaged exactly one day after he turned 18.
It's no secret that Counting On star Jim Bob Duggar and his family believe that getting married and having babies is a top priority in life. The Duggars marry extremely young and start making babies on their honeymoon.
The latest engaged Duggar, 18-year-old Justin, is the youngest Counting On star to announce a courtship and engagement. And Jim Bob appears to have no problem with his son's decision.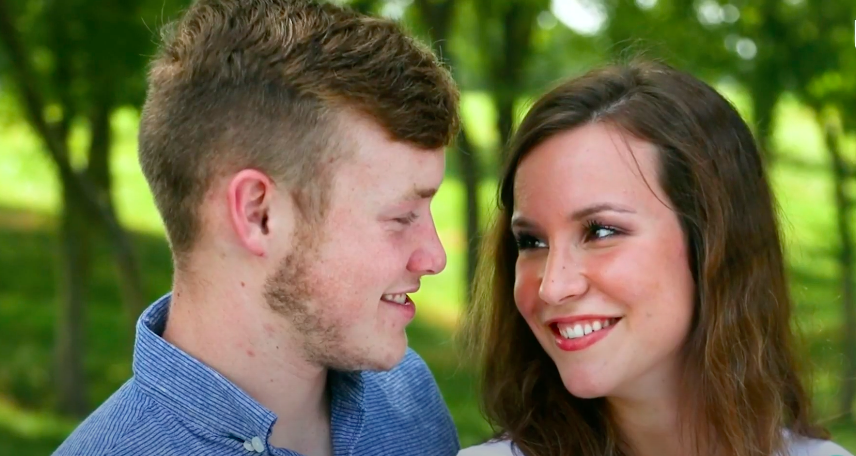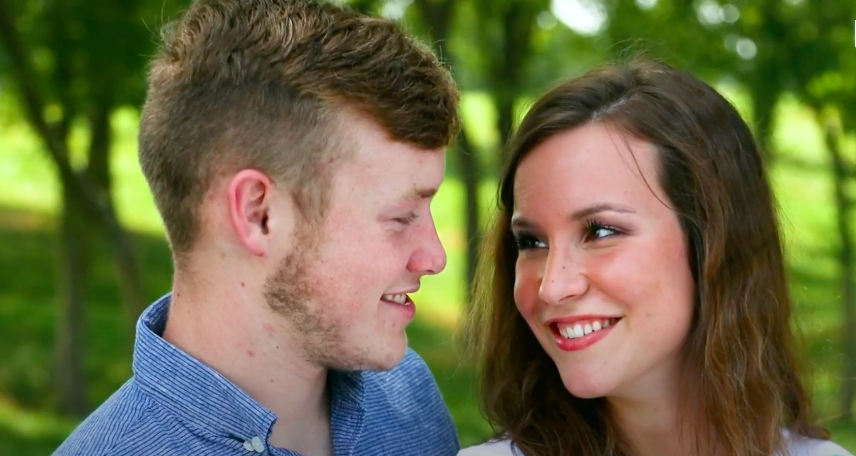 The 'Counting On' star announced his engagement one day after turning 18
Counting On fans first heard about 19-year-old Claire Spivey when Justin introduced her on the season finale last September. During the episode – which they shot in May 2020 – the couple announced their courtship.
Two months after going public with their courtship, Claire and Justin announced their engagement. And it happened just one day after his 18th birthday. Yes, the young couple is moving very fast. But not quite as fast as fans originally thought.
Claire told fans on Instagram that she and Justin met back in March 2019. At the time, he was just 16 years old and she was 17. She says they hit it off right away and claims they courted in secret for months.
"It was not necessarily a short period of time. From the beginning of our courtship, to engagement, was 14 months," Claire revealed. "We announced to the family for official documentation in May!! Until that time, everyone knew we were close 'friends' and we chose to not say we were official till May. So it was 14 months, we just kept 8 of them quiet."
Justin Duggar and Claire Spivey have set a wedding date
Despite both being teenagers, Justin and Claire are ready to walk down the aisle. And they are going to do it soon. Claire's mom Hilary revealed on social media that the couple has set a wedding date this year. However, they don't plan on announcing the specific date in order to avoid wedding crashers.
The expectation is that TLC will feature Justin and Claire's wedding on Counting On. Then, the couple will likely join the cast full-time along with his married older siblings.
When Justin proposed, he gave Claire a diamond engagement ring that he purchased. This had fans asking a lot of questions, since Justin is so young. One Instagram follower wondered how a teenager could afford a ring after courting for just a few short months. Claire cleared all of that up in her response.
"When you wisely manage your finances over the years (not just during a courtship) you can afford purchases debt free by the legal "adult" age of 18," Claire wrote. "And since you're not curious but suspicious as if he's earned his money unlawfully, he hasn't."
'Counting On' star Jim Bob Duggar defends his 18-year-old son's decision to get married
According to Cafe Mom, a Counting On fan recently pointed out on the Duggar Family Instagram page just how young Justin and Claire are. They also questioned Jim Bob and Michelle about why they would "let" their son get married so young.
"Why are you letting your kid get married when he should be in college, dating around, and learning how to be an adult? And before 19-year-old brides come at me for this comment, you missed out on a lot," one person commented.
Surprisingly, Jim Bob and Michelle responded to the question. They have since deleted their comment, but not before it was captured.
Jim Bob and Michelle wrote, "So far, our children have gotten married between the ages of 19 to 28. We always leave the decision of when to get married up to them as adults. We are so grateful for each of the Godly spouses they have chosen, and we are excited to cheer each of them on in life and in love!"
Counting On is currently on hiatus.