'Counting On': Jim Bob Duggar Seems To Be Feuding With More than Just Derick Dillard These Days
Counting On star Jim Bob Duggar has spent nearly two decades building his brand as a fundamental Christian family leader with a subservient wife and 19 children who must follow his every rule. However, in recent years Jim Bob's tyrannical leadership as the Duggar family patriarch has caused some serious rebellion from his children.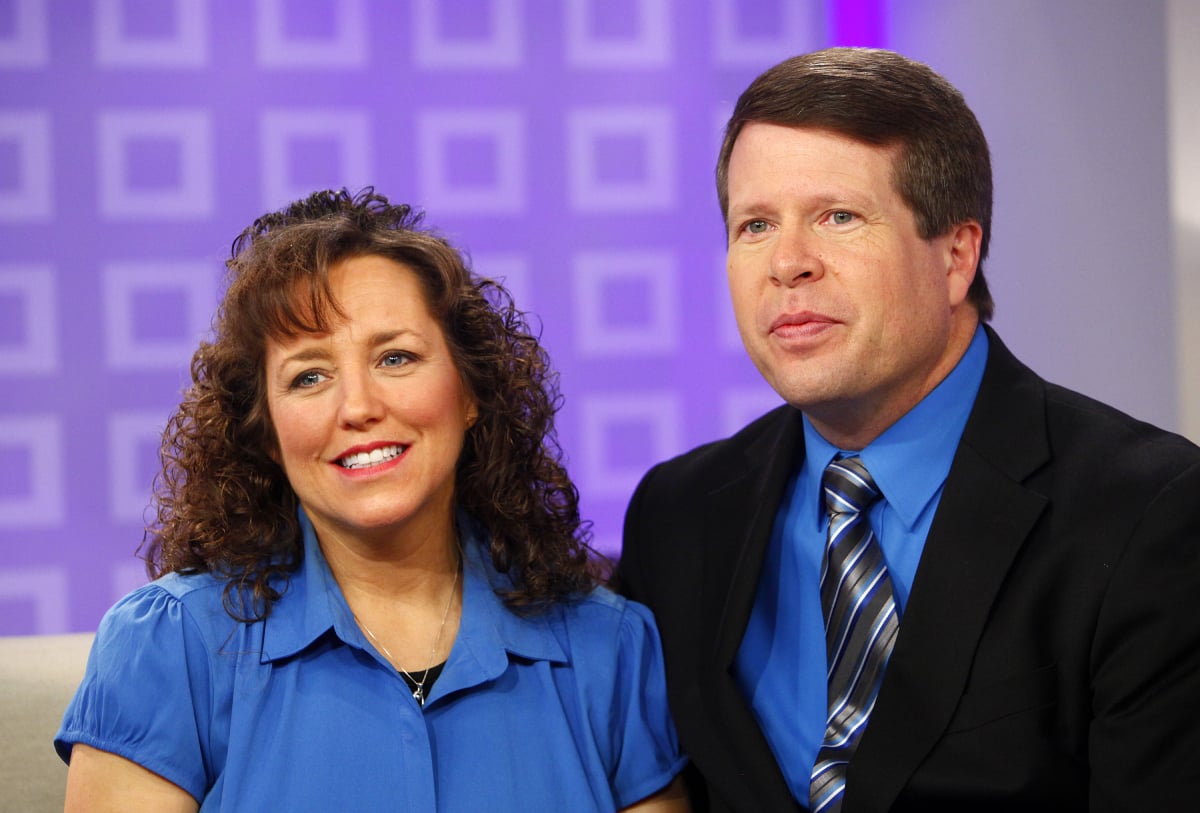 Derick Dillard was the first to call Jim Bob out
It's no secret to Counting On fans that Jim Bob enforces an extremely modest dress code, has control over who his children interact with, guards them against secular influences, and literally picks out the potential partners for his kids to court.
In recent weeks, it appears that the former politician's iron fist has led to feuds with numerous family members — not just his daughter Jill's husband, Derick Dillard. But, Derick was the first to go public with criticism of his father-in-law.
Jim Bob chose Derick for Jill, but their marriage hasn't played out as he expected. Once Derick became aware of the fact that Jim Bob keeps all of the TLC money the family makes from Counting On instead of sharing it with his kids, he started pushing back.
Derrick has claimed that Jim Bob forced his kids to be part of the family's reality TV show, and he also claims that the Duggar patriarch controls nearly every aspect of his kids' lives. The Duggar children don't get to choose how and when they announce major life events like marriages and pregnancies.
Derick also revealed that when TLC cameras filmed the birth of his son Samuel for a special episode. Jill had complications that prompted an extended hospital stay. Derick and Jill had to cover the hospital bill themselves without getting any financial assistance from TLC or Jim Bob.
This was one of the reasons that Derick and Jill decided to leave Counting On in late 2017 and part ways with Jim Bob and the family. Ever since, the feud between Jim Bob and Derick has escalated, and Derick is spilling all of the family secrets.
Derick claims that 'Counting On' isn't real
When Season 11 of Counting On premiered in early July, Derick revealed more inside info about the Duggar family in a series of comments on a TLC Instagram post promoting the series. Derick called out Jim Bob for "attacking" him and his wife because they chose to leave Counting On. And, he also wrote that the Duggar reality series doesn't represent "anything close to reality."
"From what we've seen, [Counting On is] not accurate at all," Derick, 31, wrote. "Maybe I'll start a livestream during episodes, critiquing what is really going on in real-time."
Derick later alleged in another comment that Counting On is still under Jim Bob's control. Even though it was supposed to be a spinoff of 19 Kids & Counting that focuses his adult children and their families.
RELATED: 'Counting On': When Derick Dillard Publishes His Tell-All It Will Be the End of Jim Bob Duggar Claims Former Employee
"He will attack the victims if they threaten his show," claimed Derick. "We were humiliated and threatened when we first tried to not film. Now it's not dependent on us anymore to keep the show going because more kids got married, so it's more ok if we quit."
Derick has insisted that he only has issues with the "boss" of the Duggar family, and he hopes that more of Jill's siblings will escape Jim Bob's influence and live life on their own terms.
There are consequences, though, for the Duggar children who choose to rebel. Derick revealed late last year that he and Jill must have Jim Bob's permission before they are allowed to visit the Duggar family home. The couple has also been left out of family events and cropped out of family photos posted on social media.
More 'Counting On' stars continue to rebel
Jim Bob's feud with Derick and Jill seem to be just the beginning of the patriarch's problems. When his kids grow up and move out on their own – even with someone Jim Bob hand-picked – they slowly start to realize that they have the choice to live their lives how they choose.
According to The Hollywood Gossip, Jim Bob and Michelle disowned their daughter Jinger after she moved to Los Angeles with her husband Jeremy Vuolo and their two-year-old daughter, Felicity.
They eventually reconciled, but Jinger and Jeremy have since moved on to building their own brand independent of Jim Bob and Michelle. The same thing has happened with Joy-Anna Duggar and Austin Forsyth. They refused to return to Counting On this season, and have since launched their own YouTube channel Follow the Forsyths.
RELATED: Joy-Anna Duggar Has Officially Left 'Counting On' — A Look Back At Her Most Controversial Moment
Jim Bob's niece Amy Duggar King claims she is not allowed to visit her cousins at their home with his permission. She also can't speak publicly about her uncle and his family without fear of a lawsuit.
When Jim Bob celebrated his 55th birthday last month, Amy and Jill didn't wish him a Happy Birthday on social media. Instead, they enjoyed a double date with their husbands and posted a pic with the caption: "Our new favorite word: "Freedom!"
Amy also posted a selfie with Jill and wrote that her cousin smiles "just a bit brighter these days."
Are Jim Bob and Jessa feuding now?
Jim Bob also just sparked some controversy with Jessa, who appears to be the daughter in the Duggar family that is still on board with her dad's rules. Fans thought that Jim Bob accidentally revealed that Jessa was pregnant with baby number four during a video of her daughter Ivy's first birthday party.
A fan asked Jessa if she was pregnant — as Jim Bob implied — she quickly clapped back: "There's no baby behind the bump— only tacos. 😂 Thanks for asking."
While this may not be evidence of a feud, it seems that more and more of Jim Bob's kids are starting to figure out that he has prioritized money and TV ratings over his children. Derick says that everything involved in filming Counting On "messed up his family," and he doesn't want this to go unnoticed.
"[TLC] canceled [19 Kids and Counting] to be politically correct [after Josh Duggar's sexual misconduct controversy], but then brought it back 'cause the money was too good," wrote Derick. "We have to break this culture that cares more about money and ratings than protecting the most vulnerable. [Jeffrey] Epstein already showed us that, if you have enough money, power and influence, you can get away with anything. Sadly, it doesn't stop with him."
Derick changed his Instagram bio to "former Counting On cast member" who is "enlightened." He also tweeted that he learned something in class that he will never forget: "Everybody has a price."
New episodes of Counting On air Tuesday nights on TLC.