'Counting On': Jinger Duggar Reveals She Deals With Anxiety, Says It Can Be a 'Serious Struggle'
Jinger Duggar and her husband, Jeremy Vuolo, star in the popular TLC show Counting On. But the two have recently taken on a new adventure of starting a podcast. And fans have learned more about the couple as they discuss how God helps them get through daily life. Duggar recently revealed that she deals with anxiety and said it can be a "serious struggle" — plus, how she handles it.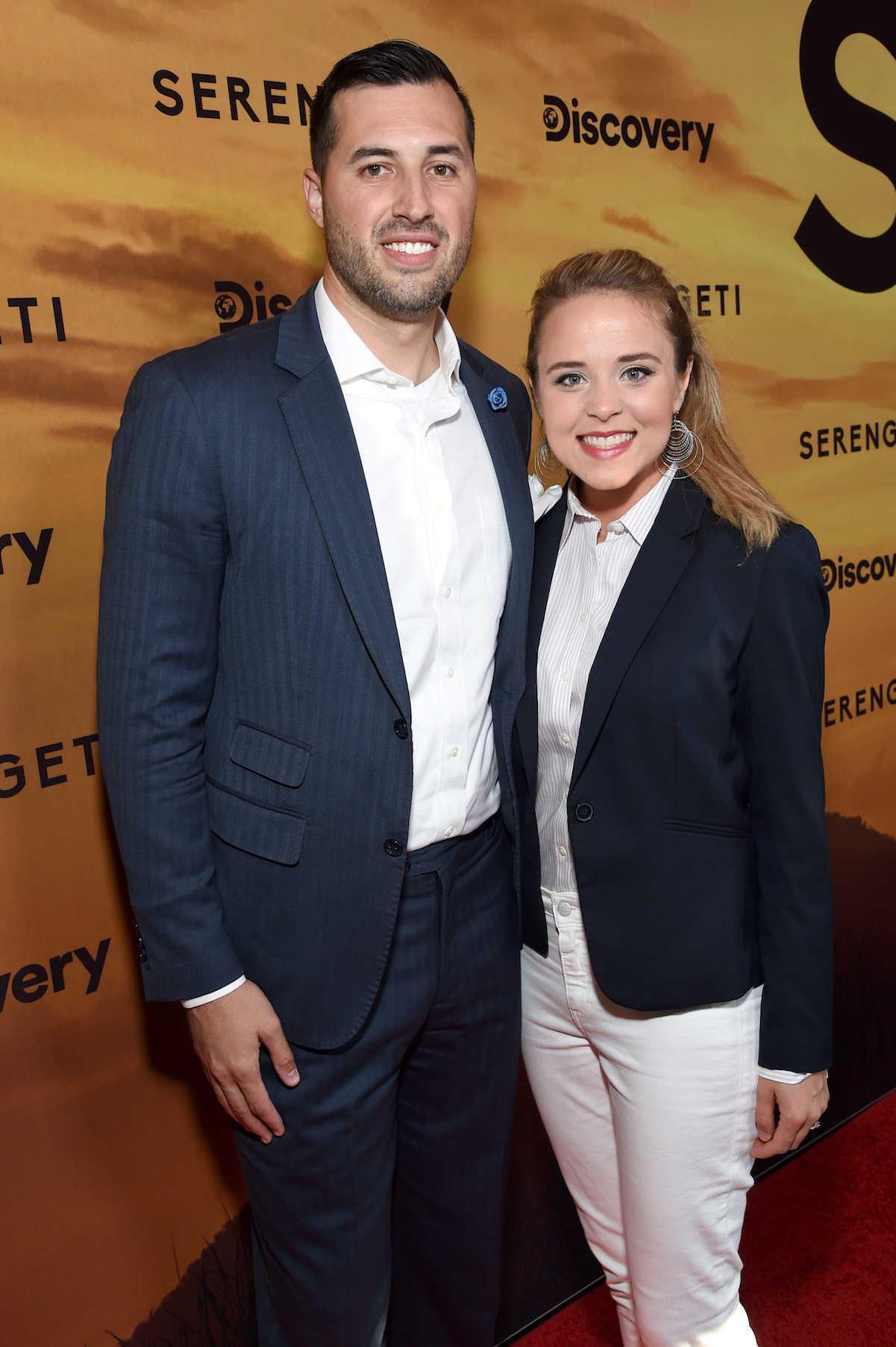 Jinger Duggar and Jeremy Vuolo recently launched a podcast
Duggar and Vuolo have been living in California for about a year, and since then, the two have been trying to dive into something other than the family's reality show. The two moved out there so Vuolo could work toward his master's degree, but since the move, they've been looking for a new career path. Duggar has been doing some Instagram ads, but she's lost several partnerships over her family's views, so it hasn't worked out as well as she'd hoped.
Recently, Duggar and Vuolo announced a new podcast. It's unclear if they are monetizing it, but the podcast's Instagram does have nearly 30,000 followers, suggesting thousands of people tune in. It's also likely the reason Duggar has completely changed up her Instagram content.
RELATED: 'Counting On' Fans Say They Miss the 'Relatable' Jinger Duggar
Duggar revealed she deals with anxiety
These days, most of what Duggar posts has to do with how she handles daily life and how God guides her. On June 29, Duggar posted a photo that suggests she frequently deals with anxiety. "There's so much going on around us that can make us worry," Duggar wrote. "Anxiety could be a serious struggle every day if we let it be," implying that she faces it as well.
Duggar revealed that her key to managing anxiety is "thankful prayer." She noted that the "peace of God… Will guard your hearts and your minds in Christ Jesus." Many fans commented detailing their own struggles with anxiety and thanked Duggar for posting the content. Duggar did her best to respond to each one, showing that she was in support of her fans and that they aren't the only ones going through something similar.
RELATED: 'Counting On' Fans Are Shocked Jinger Duggar Has Time to Take Naps While Pregnant With Baby No. 2
Duggar and Vuolo are expecting another baby in November
Duggar was thrilled to announce that she and Vuolo are expecting a baby this November. The couple made the announcement in late May, and Duggar also informed fans that she had gone through a miscarriage last fall. Shortly after telling her family the two were expecting last year, she woke up to learn she had lost the baby.
Now, Duggar and Vuolo are expecting another baby in the fall; the two will welcome a little girl. The couple shares one daughter, Felicity, and they are thrilled to watch her become a big sister. Duggar and Vuolo haven't said how many kids they want, but fans have noticed the two aren't in a rush to have a big family the way some of Duggar's siblings are. They seem to have their hands full of projects right now, so it wouldn't surprise us if they choose to limit the number of kids they have.