'Counting On': Jinger Duggar Completely Changes Her Instagram After Backlash From Fans
Jinger Duggar and Jeremy Vuolo started to switch up their Instagram content a few months ago, seemingly to better establish themselves as a brand. And while fans were happy with it at first, the Counting On stars have since started leaving negative comments on the photos, suggesting they're too staged.
Now, it appears Duggar has listened to fans' thoughts and is reverting back to her more relatable, classic content.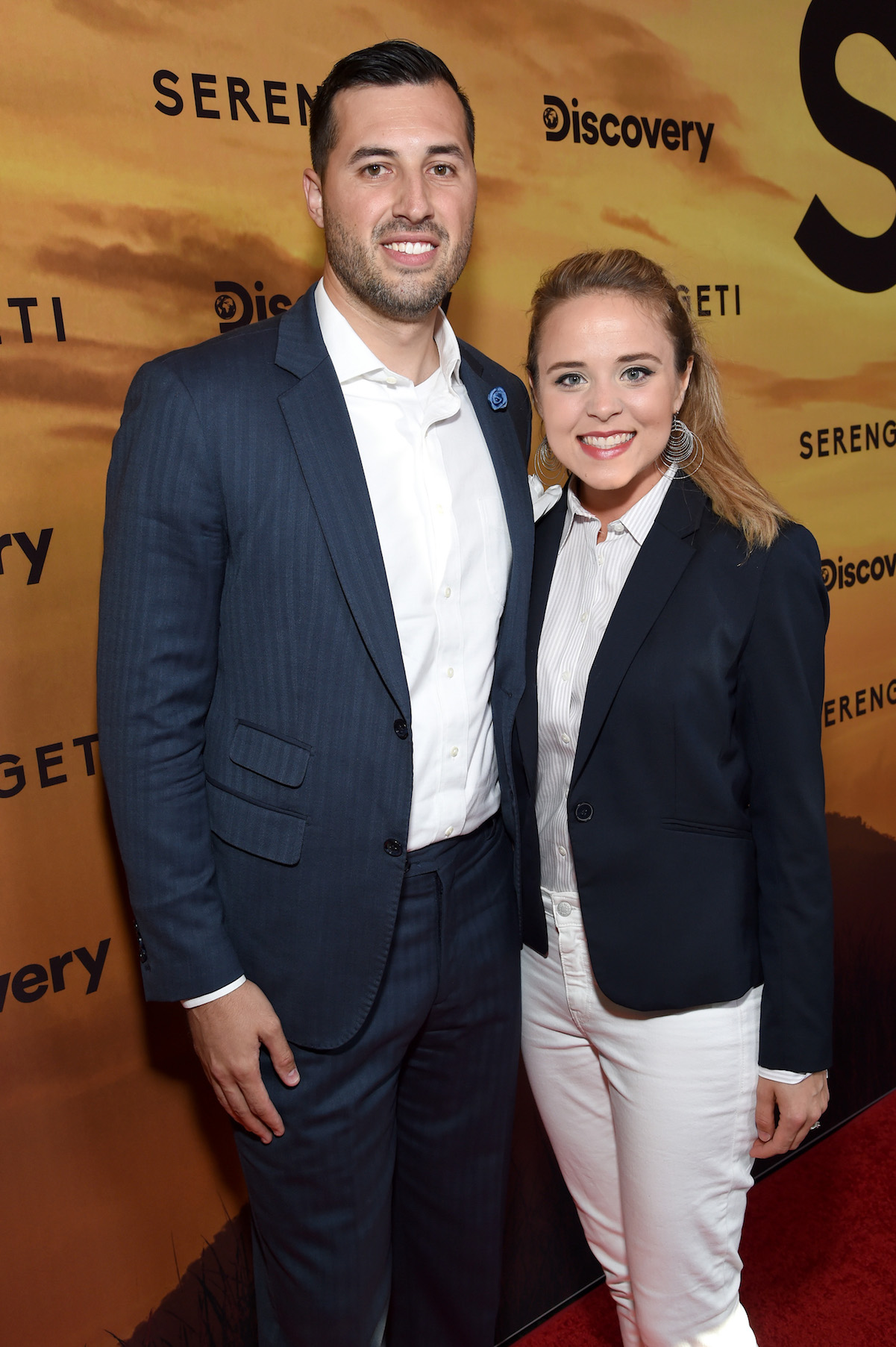 Jinger Duggar's Instagram used to be creative and fun
When Duggar and Vuolo first wed, they moved to Texas and started a life far away from Duggar's parents. Growing up, she was forced to follow plenty of rules, including wearing dresses and skirts rather than pants. Duggar also was not allowed to dye her hair or cut it too short.
When Duggar was out on her own, she started branching out from her parents' rules. She and Vuolo attended sporting events, explored their neighborhood, and made friends outside of their church. Duggar documented her journey on Instagram, and her photos were often filled with bright colors, creative twists, and a more natural look. 
Duggar and Vuolo started posting too much staged content
Over the past few months, Duggar's content has shifted from fun and lighthearted to more serious. She went from having very little religion in her captions to posting almost exclusively about her family and God. Fans were confused as to why she and Vuolo had switched their content to become incredibly staged and serious, and they left negative feedback on the couple's posts.
In June, Duggar and Vuolo posted matching photos, with Duggar's image complimenting her husband's smile and Vuolo's complimenting his wife's eyes. Fans found it too "weird" and had had enough of the content. Now, it seems that Duggar and Vuolo received the message.
Duggar's recent posts reflect a more ordinary lifestyle
Duggar's most recent photos have reverted back to her usual content; she recently posted a candid image of her and her daughter outside a coffee shop. On Independence Day, Duggar posted a cute photo of Felicity wearing a patriotic Old Navy shirt.
On July 6, Duggar posted an image of the family out exploring Los Angeles to mark the halfway point of her pregnancy. Fans complimented the photo and expressed that they loved to see images that better reflected Duggar's true lifestyle. Finally, she seems more relatable.
Vuolo posted a sweet selfie of the family 
Vuolo's Instagram content had made a shift for a while, too, but he seems to also have slowed down on the staged images. Vuolo shared a screenshot of his messages with his wife, who had sent him a selfie of her and Felicity. Selfies didn't previously fit in with the couple's altered Instagram aesthetic, but now, Vuolo is posting them more often.
In celebration of Independence Day, Vuolo posted a selfie alongside Duggar; he was holding Felicity, and it appeared to be a natural photo that the two didn't turn into a photoshoot. Fans were happy to see that they're taking a step back from the over-edited, over-staged look they were previously trying to create.