'Counting On' Critics Think Jinger Duggar's Childhood Photos Look 'Sad'
Counting On star Jinger Duggar has become a better version of herself since marrying Jeremy Vuolo — at least, most fans would agree. Over the years, Duggar has proven to be the "rebel" of the family, but she still had to obey her parents' rules when she was young.
Critics of the show recently dug up an old photo of Duggar, and they had one word to describe the image: sad.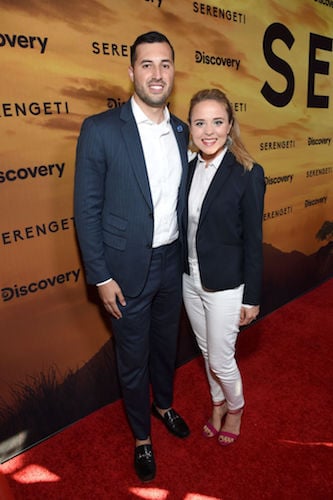 Jinger Duggar has changed her appearance quite a bit since moving out
When Duggar married Vuolo back in 2016, she was quick to hightail it out of Arkansas. Duggar moved to Laredo, Texas, where Jeremy was working as a pastor at the time. And from there, she started to come into her own. Duggar began wearing pants, and she has since even been spotted wearing shorts. Her clothing became more modern and less frumpy, and she shocked her fans last year when she dyed her hair blonde. And a few months ago, Duggar chopped most of her hair off in a brand new look.
RELATED: 'Counting On': Jinger Duggar Made it Clear Years Ago That She Was Going to Break All the Duggar Rules
The Duggars were required to follow strict rules as kids
Michelle and Jim Bob Duggar are very faithful to their religion. They want their kids to be as pure as possible, so they raised them with very strict rules. The kids were not allowed to watch television or listen to modern music. They also couldn't dance because it might promote feelings of promiscuity. Plus, the girls had to wear long skirts or dresses (rather than pants, which hug curves) so as to not entice any men.
The Duggars also could not have any kind of intimacy before marriage. They were only allowed to give side-hugs, since front hugs could once again promote promiscuity. All the kids had their first kiss on their wedding day.
Critics think Duggar looked 'sad' as a child
Counting On critics recently uncovered older photos of Jinger Duggar, and they were amazed at how "sad" she looked. Critics took to Reddit to discuss the photo, and they didn't have great things to say. "Pic on the left seems kinda sad. Like a protective anxiety response. She looks tense," one user wrote. "I see a little girl growing up in an abusive household."
Other fans agreed. "This is probably right around the time of the abuse from Josh. It's actually a really sad photo," someone else commented. "Her already awkward puberty phase was made so much worse by the fashion Michelle forced on her," another person wrote.
RELATED: Do Jinger Duggar's Siblings Approve of Her Modern Fashion?
Some critics agreed that Duggar was sad but refused to poke fun
Many on the thread clearly felt bad for Duggar, but a number of people also came to her defense, saying that nobody should make fun of a child's looks. "She looks a sad little soul as a kid. I can't snark on it," someone wrote. "I get that this is a snark sub… But holy sh*t making fun of preteens' looks is super cringeworthy," another user added. "… Making fun of her appearance as a child is pretty low," another person echoed.
Duggar certainly couldn't control her appearance as a child, but fans were more concerned with how empty Duggar looked. The kids have said they wouldn't change a thing about their childhood, but nobody can know for sure.