'Counting On': Jinger Duggar Gives a 24-Week Pregnancy Update, Says Her Routine 'Doesn't Happen Perfectly'
Jinger Duggar and Jeremy Vuolo recently announced that they're expecting baby no. 2. The Counting On stars share one daughter, Felicity, and they recently settled into Los Angeles, California, where they're now living while they prepare for their next child. Duggar recently gave fans a 24-week pregnancy update.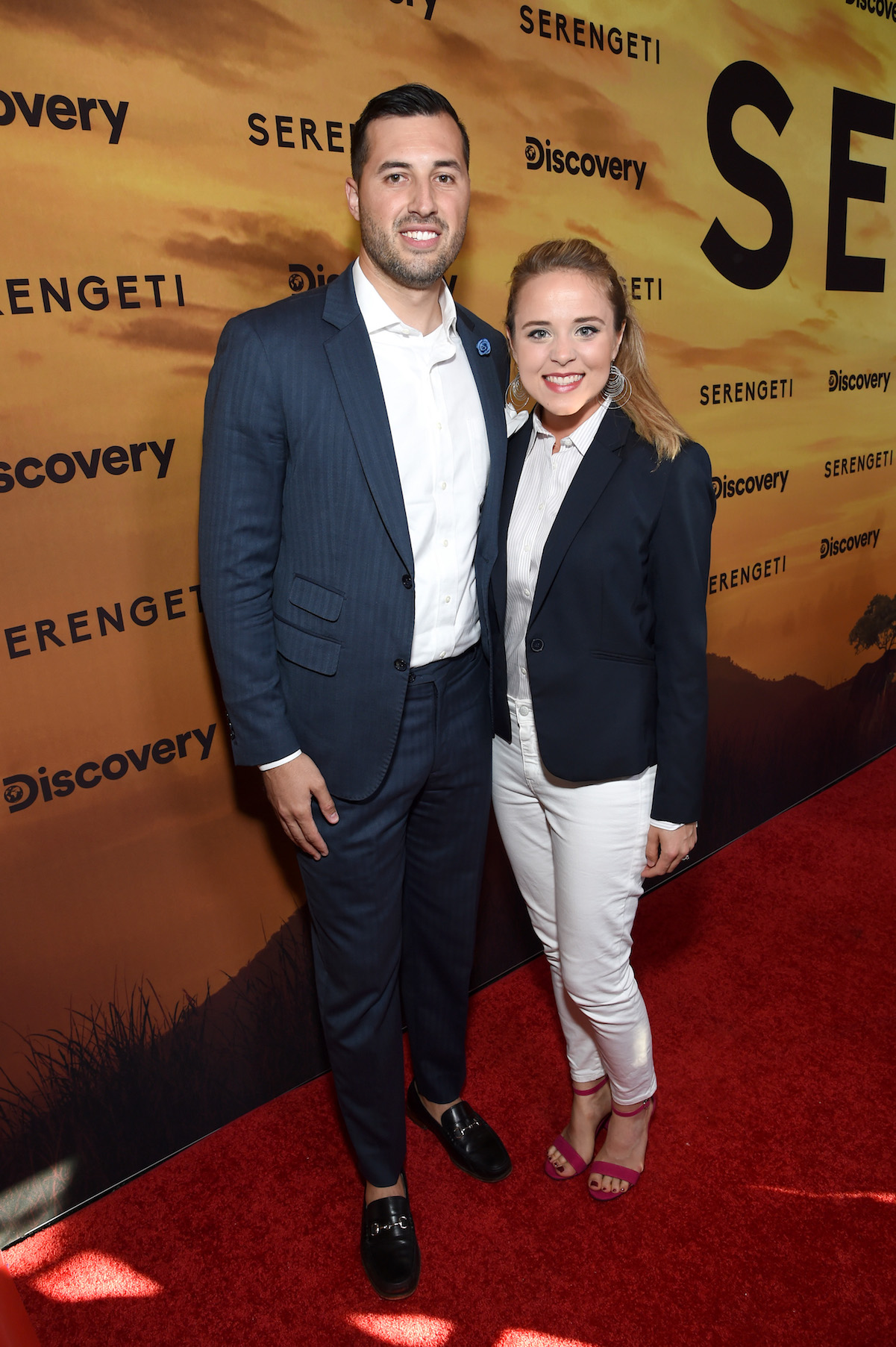 Jinger Duggar and Jeremy Vuolo are expecting baby no. 2 in November
Earlier this year, Duggar and Vuolo announced that Duggar is pregnant with the couple's second child; they're expecting a little girl in November, though the two did not reveal her exact due date. The couple welcomed their first child, Felicity, in July 2018, and they waited more than a year to have a second baby.
Fans speculated that Duggar was pregnant last fall, though an announcement was never made; Duggar and Vuolo have since revealed that they were expecting a baby but had a miscarriage. Since announcing their pregnancy, Duggar has continued to update fans on how her pregnancy has been going.
Duggar recently gave fans a 24-week baby update
Since the couple announced the pregnancy, Duggar has kept fans in the loop about how baby no. 2 is doing. She provided an 18-week pregnancy update, where she noted that she's been squeezing in naps wherever possible.
At 24 weeks, Duggar told fans that she now wakes up earlier than Felicity so she can have a bit of "time alone for Bible reading and prayer." She also said, "[I] get a prenatal workout in, drink lots of water, and take naps whenever I can." Fans have asked how Duggar has time to nap so often with a toddler running around, but it's likely that Vuolo watches Felicity while Duggar rests.
RELATED: 'Counting On' Fans Seem To Have Mixed Reviews Of Jinger Duggar and Jeremy Vuolo's New Podcast
Duggar and Vuolo are still healing from their miscarriage
Shortly after Duggar and Vuolo announced their pregnancy, they also revealed that Duggar had gone through a miscarriage last November. The couple said they had only told their families one day before Duggar woke up and realized she had lost the baby.
"Tears filled my eyes, sadness cloaked my soul," Duggar said of the experience. She revealed that losing her grandmother a few months earlier made the loss harder, since she had been excited to welcome a new life after losing one so dear to her. Fans consoled Duggar, with many sharing stories of their own miscarriage experiences.
The couple will likely have more kids
Though Duggar and Vuolo have waited longer than most Duggar couples when it comes to expanding their family, it seems the two plan to have even more children after their newest addition arrives. Duggar said in a recent interview that they are "a little bit behind" her older sister, Jessa Duggar. "We're just kind of, like, following in [her and Ben Seewald's] footsteps… Just to see how they've handled parenting with two [is helpful]."
Fans have tried to figure out which Duggar couple will have the most kids, and few suspect it will be Duggar and Vuolo. But if the two follow the Seewalds' lead, they might have more kids than some thought.