'Counting On': Jinger Duggar Gives Fans an 18-Week Pregnancy Update
Jinger Duggar and Jeremy Vuolo announced in late May that Duggar is pregnant with their second child. Since then, the Counting On star has revealed some more about her past — including that she went through a miscarriage last year. Now, though, she's thrilled to be welcoming another little girl. And she recently gave fans an 18-week pregnancy update.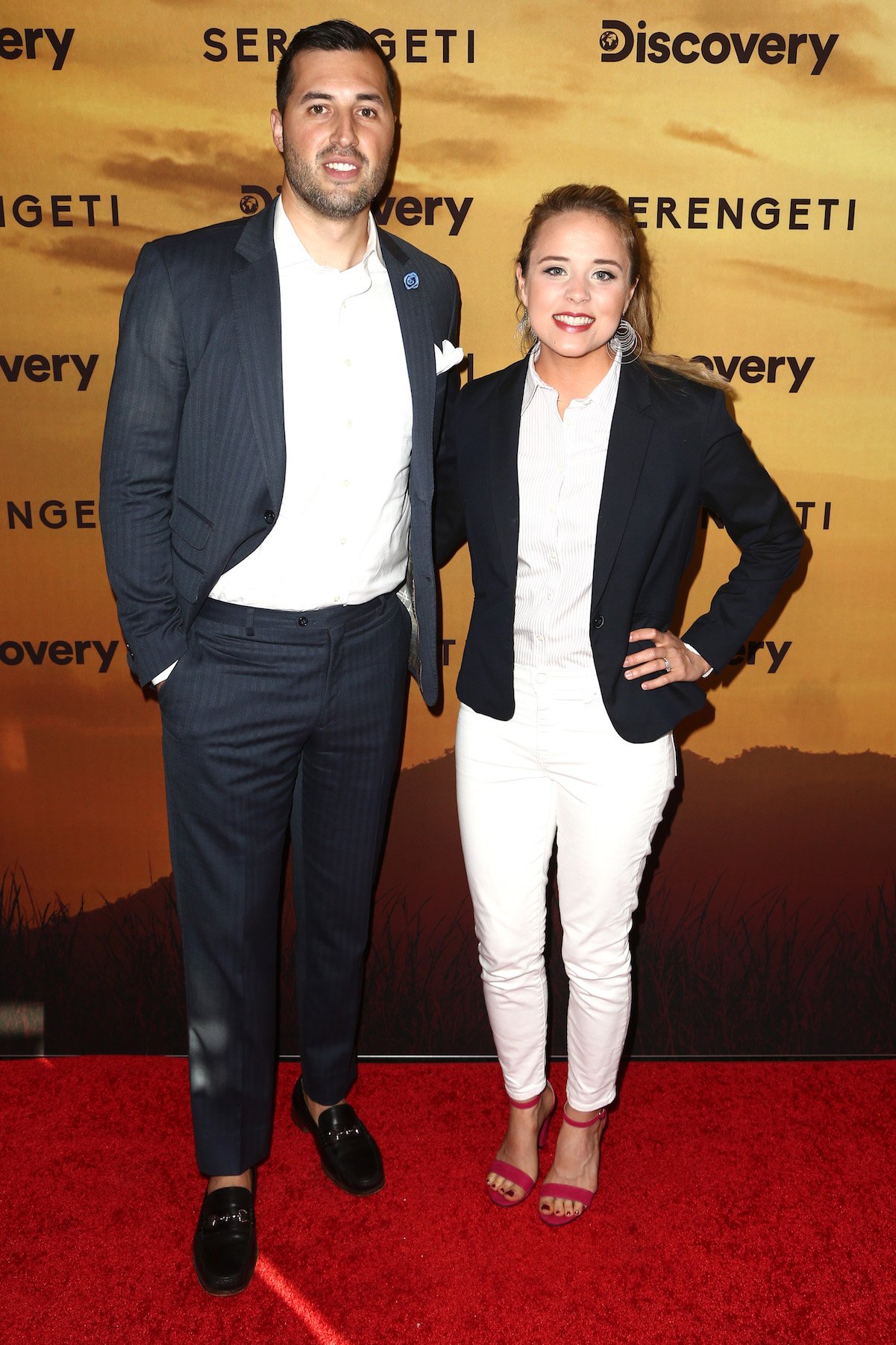 Jinger Duggar and Jeremy Vuolo revealed the joy and sorrow of a new pregnancy
On May 28, Duggar and Vuolo each posted Instagram photos announcing that Duggar is pregnant with a little girl. The two currently have one daughter, Felicity, and they expressed how thrilled they are to be welcoming another baby. Ever since, Duggar has been posting about her pregnancy and seems excited to start a new chapter as a mother of two.
Still, not everything was full of joy. In the midst of their exciting announcement, Duggar revealed that she'd gone through a miscarriage last November, only one day after announcing to the family that she and Vuolo were expecting. She explained how she relied on God to help her heal from the loss.
RELATED: 'Counting On' Fans Think Jinger Duggar's At-Home Workouts With Her Husband Are Relationship Goals
Duggar recently updated fans on morning sickness and cravings
Duggar has been looking toward the future and remains excited about welcoming a new baby. Now that the secret is out, she's been updating fans on her pregnancy, and she recently provided an 18-week update — mostly about cravings and morning sickness.
"Morning sickness seems to be more like a thing of that past, and cravings haven't been as intense as they were in those early days," Duggar revealed. She also noted she's been getting plenty of naps, which fans were shocked to hear. Duggar then asked fans what the second trimester was like for anyone who has gone through a pregnancy.
RELATED: 'Counting On': Jinger Duggar Wears Shorts in a Photo and Fans Freak Out
The two have their hands full with a pregnancy, a toddler, and a new podcast
Duggar and Vuolo might be preparing for a new child, but they certainly aren't slowing down. The two recently announced their new Hope We Hold podcast, which features the two of them discussing how religion helps them make daily life decisions around their family and relationship.
Recently, Duggar and Vuolo have changed the look of their Instagram accounts, mostly showcasing staged, high-quality photos of the couple and their daughter, Felicity. It's likely to reflect the family-friendly image of their new podcast. With Felicity turning two this summer, Duggar and Vuolo have their hands full, but they're making it all work.
They haven't specified how many kids they'll have
Most of the Duggar couples are on the fast track to having large families. Joe and Kendra Duggar already have two kids, as do Joy and Austin Forsyth, despite the couples being younger than Duggar and Vuolo.
Still, the California couple doesn't seem to be in a rush to have a large family. Duggar and Vuolo waited more than a year after they wed to announce a pregnancy, and Felicity would have been nearly two, at the youngest, before a new baby joined the family. It's unclear how many kids Duggar and Vuolo will have, but likely not as many as Duggar's siblings.