'Counting On': Fans React to Rumors That Jinger Duggar Hired a Nanny
Jinger Duggar and Jeremy Vuolo live together in Los Angeles, California, far away from the rest of Duggar's family back in Arkansas. With that said, the Counting On stars certainly don't have the same number of babysitters as the rest of the family. Now, rumors are swirling that Duggar hired a nanny to help her raise Felicity, and fans and critics have mixed reactions.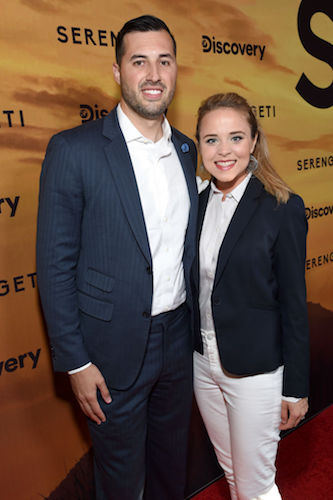 Jinger Duggar and Jeremy Vuolo always dote on Felicity
Duggar and Vuolo love posting to social media, and their daughter is constantly at the center of their photos. Duggar has arguably become the most active on social media out of anyone in her family, and she's constantly working to obtain influencer deals to make her own money. But in between those posts, she loves talking about her daughter, and Vuolo does the same.
Fans were convinced from Duggar's posts that the two were expecting another baby. Even Duggar's Mother's Day post hinted that this would be Felicity's last as an only child. Duggar and Vuolo recently announced they're expecting a daughter in November.
The Duggar women traditionally don't work
Michelle and Jim Bob Duggar raised their kids in a very traditional household. The men go to work while the women care for the kids and keep the home in order. None of the Duggar women have any kind of higher education, and most of them married very young.
Michelle and Jim Bob clearly had as many kids as they could, and it appears that some of their children are following in their footsteps. Some Duggar women, such Joy Duggar, Lauren Swanson, and Kendra Caldwell, all were either married or had a baby when they were only teenagers.
Fans react to Duggar reportedly hiring a nanny
Duggar and Vuolo have done things a bit differently than the rest of her family. They wed in 2016 and immediately moved to Laredo, Texas, where Duggar was a pastor. The two didn't have kids right away; they waited more than a year before announcing their first baby. Their daughter, Felicity, was born in 2018.
It's common for the Duggar daughters to help raise their siblings; Michelle often had a helping hand from Jana, Jill, and Jessa when it came to raising the younger kids. And critics always felt that was inappropriate. Now, rumors have swirled that Duggar hired a nanny to help care for Felicity. Duggar, who is a stay-at-home mom, certainly might get exhausted from time to time. And people had mixed reactions upon learning there could be a nanny in the picture.
"Perhaps we've found the one nice thing to say about Jeremy. He does hire a nanny so a stay-at-home mom can have a break and isn't making his daughters sister moms," someone wrote on Reddit. "Maybe [Felicity] likes her better than the people who take pictures of her all day," one critic added, suggesting Duggar and Vuolo care too much about their social media.
"This could be just a family friend or relative with them on an outing for all we know," one user wrote, suggesting the nanny might not be a nanny at all. There is nothing to confirm that Duggar and Vuolo have a nanny, and The Sun, which broke the story, apparently didn't have a source to back up the nanny claim.