'Counting On': Jinger Duggar's Instagram Has Gone Through a Major Change Lately
Counting On star Jinger Duggar has made some big changes since marrying Jeremy Vuolo back in 2016. She's stepped away from her family's strict rules and has started to build a new life with her husband rather than staying close to her own upbringing. And along with her own changes, Duggar's Instagram has also recently gone through a major shift.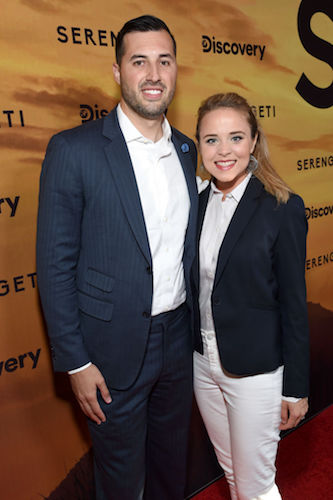 Jinger Duggar has always wanted to be independent
When Duggar was growing up, she was always a bit more outspoken than her sisters. Though the Duggar kids had to follow some very strict rules (dress codes, no television or music, no dating, etc.) Duggar always expressed herself in a way that others didn't. She often wore bright, colorful clothing while her sisters stuck to more neutral tones.
Duggar also always wanted to make her own money. She began flipping cars as a teenager, with the help of her brothers, to make her own profit. Now that she's on her own, she's branched out quite a bit from her parents' rules.
Duggar has gone through some major changes over the years
When Duggar married Jeremy Vuolo nearly four years ago, she started living her life differently. The two settled down in Laredo, Texas, where Vuolo worked as a pastor, and Duggar started finding herself. She began wearing pants and posted photos of the couple's exciting life together, from food festivals to spending time with friends.
By the time the two announced their move to California, Duggar had dyed her hair blonde. The two also didn't rush into having kids; they waited more than a year to announce a pregnancy after getting married, which is uncommon for Duggar couples.
Duggar's Instagram content and style has completely shifted
Since moving to California, Duggar has gone through a change once more. This time, though, it's with her Instagram account. Duggar used to post more natural-looking photos, such as a day spent out with Vuolo and Felicity. Now, though, all of Duggar's photos are clearly taken on a high-quality camera, edited, and then posted to Instagram. Rather than being a story of her life, her photos now make her Instagram page look more like a lookbook for a magazine photo shoot. And people have noticed how much Duggar's content has changed in recent months.
Fans have questioned some of Duggar's photos
Duggar recently posted a photo cuddling with Vuolo against the wall, and people couldn't help but ask who took the photo. Though Duggar didn't respond, it's not the first time fans have called her out for staging Instagram content. She's posted several photos walking down the street and holding Vuolo's hand, and fans are getting tired of the fake-looking images.
Duggar and Vuolo seem to be trying to create a brand for themselves that fans aren't happy with. They also recently remodeled their website, which has had some fans think it could be the couple trying to create more of a "brand" for themselves as a whole. The two recently launched a podcast about God and family, which might give some explanation as to why Duggar's content has shifted so much.